The Age of Smart, Safe, Cheap Robots Is Already Here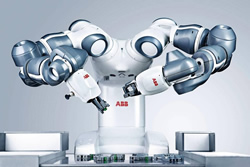 Robots have been doing tough jobs for over half a century, mostly in the automotive sector, but they've probably had a bigger impact in Hollywood movies than on factory floors.
That's about to change.
Today's robots can see better, think faster, adapt to changing situations, and work with a gentler touch. Some of them are no longer bolted to the factory floor, and they're moving beyond automotive manufacturing. They're also getting cheaper.
These improvements are helping to drive demand. In fact, we expect the global industrial robot population to double to about four million by 2020, changing the competitive landscape in dozens of fields — from underground mining to consumer goods and aerospace manufacturing. Robots will allow more manufacturers to produce locally and raise productivity with a knowledge-based workforce. Cont'd...
Comments (0)
This post does not have any comments. Be the first to leave a comment below.
---
Post A Comment
You must be logged in before you can post a comment. Login now.
Featured Product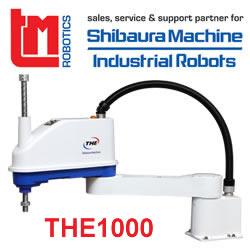 Designed for assembly and inspection applications in the electronics equipment and automobile components industries, the THE600 SCARA is a powerful automation tool. Advancing from the specifications of the existing THE400 SCARA, the THE600 has been developed to meet growing demand for fast-cycle automation. The THE600 model includes improvements in synchronised control and tracking precision. The THE600 is compact in design and offers improved high speed, with 60 per cent higher payload capacity than competing SCARA models in the same price range, making it the price-to-performance leader. Affordable price, impressive performance.