Is Velo3D Plotting a 3-D Printed Robot Revolution?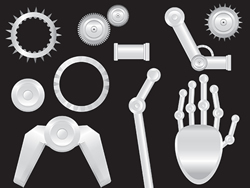 Tekla S. Perry for IEEE Spectrum: Velo3D, based in Santa Clara, Calif., has $22.1 million in venture investment to do something in 3-D printing: That makes it fourth among 2015's best-funded stealth-mode tech companies in the United States, according to CB Insights. This dollar number is about all the hard news that has come out of this startup, founded in 2014 by Benyamin Butler and Erel Milshtein. But job postings, talks at conferences, and other breadcrumbs left along Velo3D's development trail—has created a sketchy outline of this company's plans.
Consider which 3-D printing technology is ready for disruption: metal. 3-D printing of plastics took off after 2009, when a key patent that covered the deposition technology expired; we now have desktop printers for 3-D plastic objects as cheap as $350. Printing of metal objects—done regularly in industry, particularly aerospace—uses a different, and, to date, far more expensive technology: selective laser sintering. This technology melts metal powders into solid shapes; it requires high temperatures, and far more complicated equipment than what's found in the layering sort of printers used for plastic. The patent for this technology expired in early 2014—just before the formation of Velo3D. At the time, industry experts indicated that there wouldn't be cheap metal printers coming anytime soon, but rather, would only come after "a significant breakthrough on the materials side," OpenSLS's Andreas Bastian told GigaOm in 2014. Could Velo3D's founders have that breakthrough figured out? Cont'd...
Comments (0)
This post does not have any comments. Be the first to leave a comment below.
---
Post A Comment
You must be logged in before you can post a comment. Login now.
Featured Product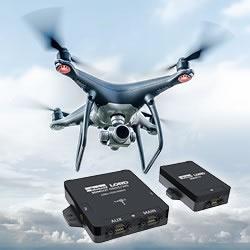 The new complete inertial navigation solution comes with GNSS/INS 3DMGQ7 sensor, 3DMRTK correction modem and real time SensorCloud RTK correction network. The sensor comes with Dual antenna GNSS, tactical grade IMU with centimeter-level accuracy with RTK. Low profile and light weight at 78 grams, this sensor is The sensor is optimized for size and weight in Unmanned Ground Vehicles, mobile robots and autonomous vehicles. The network interface 3DMRTK modem is seamlessly integrated into the 3DMGQ7 sensor supports industry-standard NMEA and RTCM 3.1 protocols. The network RTK support comes with cellular data plan. The SensorCloud RTK is a cloud-based RTK correction system with private encrypted data stream. Check out our G Series and C Series OEM products.