Would you buy meat from a robot butcher?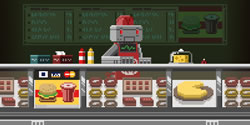 Greg Nichols for The Kernel: In an era when hunks of cow and pig are packaged and distributed like Amazon Prime parcels, butchering has retained a surprising degree of its old-world craftsmanship. Workers armed with knives and hooks anachronistically slice flesh from bone the same way they have for hundreds of years. That's because cutting meat—be it on an assembly line or in a niche shop in Santa Monica, California, or Brooklyn, New York—is a skill that requires exceptional dexterity, a good eye, and a honed tactile sense for texture and firmness. Industrial robots may be perfectly suited to welding chassis and painting cars, but they don't have the touch to cut a succulent T-bone steak.
That's likely to change. JBS, one of the country's largest meat processors, recently acquired a controlling share of Scott Technology, a New Zealand-based robotics firm. Now JBS is looking at ways to automate its facilities. Robots don't sleep, don't collect overtime, and don't suffer the horrific repetitive stress injuries that plague meat workers. Meat is already packed using machines, and if engineers can figure out how to make automated systems that approximate the deft hands of a butcher, there's little question giants like JBS, Cargill, and Tyson will replace many of their line workers with robots. In the next decade, adroit robots that can see, feel, and move like humans may finally kill off the butcher. Cont'd...
Comments (0)
This post does not have any comments. Be the first to leave a comment below.
---
Post A Comment
You must be logged in before you can post a comment. Login now.
Featured Product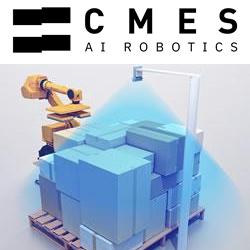 Powered by AI, CMES Robotics enables 3D vision for factory robots. CMES AI vision software enables robots to recognize unstructured, flexible, or deformed objects, pick them up, and loading and unloading. CMES Vision software has been deployed worldwide for random palletization and depalletization along with void filling applications. CMES Robotics automates your warehouse, logistics, and supply chain. For more information, please visit: cmesrobotics.com or email info@cmesrobotics.com.