The US service-sector jobs at risk from a robot revolution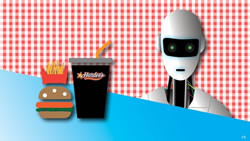 Sam Fleming for Financial Times: When Andy Puzder, chief executive of restaurant chains Carl's Jr and Hardee's, said in March that rising employment costs could drive the spread of automation in the fast-food sector, he tapped into a growing anxiety in the US.
From touchscreen ordering systems to burger-flipping robots and self-driving trucks, automation is stalking an increasing number of professions in the country's service sector, which employs the vast majority of the workforce.
Two-fifths of US employees are in occupations where at least half their time is spent doing activities that could be automated by adapting technology already available, according to research from the McKinsey Global Institute. These include the three biggest occupations in the country: retail salespeople, store cashiers and workers preparing and serving food, collectively totalling well over 10m people.
Yet evidence of human obsolescence is conspicuous by its absence in the US's economic statistics. The country is in the midst of its longest private-sector hiring spree on record, adding 14.4m jobs over 73 straight months, and productivity grew only 1.4 per cent a year from 2007 to 2014, compared with 2.2 per cent from 1953 to 2007. Those three big occupations all grew 1-3 per cent from 2014 to 2015. Cont'd...
Comments (0)
This post does not have any comments. Be the first to leave a comment below.
---
Post A Comment
You must be logged in before you can post a comment. Login now.
Featured Product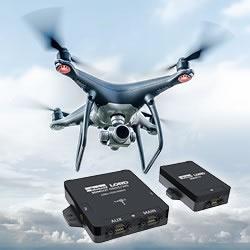 The new complete inertial navigation solution comes with GNSS/INS 3DMGQ7 sensor, 3DMRTK correction modem and real time SensorCloud RTK correction network. The sensor comes with Dual antenna GNSS, tactical grade IMU with centimeter-level accuracy with RTK. Low profile and light weight at 78 grams, this sensor is The sensor is optimized for size and weight in Unmanned Ground Vehicles, mobile robots and autonomous vehicles. The network interface 3DMRTK modem is seamlessly integrated into the 3DMGQ7 sensor supports industry-standard NMEA and RTCM 3.1 protocols. The network RTK support comes with cellular data plan. The SensorCloud RTK is a cloud-based RTK correction system with private encrypted data stream. Check out our G Series and C Series OEM products.