The Tiny Radar Chip Revolutionizing Gesture Recognition: Google ATAP's Project Soli
From All About Circuits: Google ATAP is bringing touchless interfaces to the market using a miniaturized radar chip no bigger than a dime. This is Project Soli.
Soli's radar sensor is a marvel in many respects. For one thing, it solves a long-lived issue when it comes to gesture-recognition technology. Previous forays into the topic yielded almost-answers such as stereo cameras (which have difficulty understanding the overlap of fingers, e.g.) and capacitive touch sensing(which struggles to interpret motion in a 3D context).
Google ATAP's answer is radar.
Radar is capable of interpreting objects' position and motion even through other objects, making it perfect for developing a sensor that can be embedded in different kinds of devices like smartphones... (full article)
Comments (0)
This post does not have any comments. Be the first to leave a comment below.
---
Post A Comment
You must be logged in before you can post a comment. Login now.
Featured Product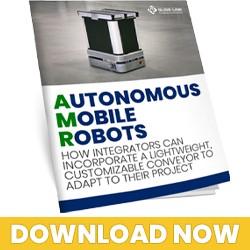 This eBook covers Glide-Line's conveyor attachments built specifically for AMRs. We go through the many variables that integrators are looking for in a cost-efficient AMR conveyor design, like: - lightweight, yet powerful - high flexibility & configurable -durability & dependability - DC-driven. At Glide-Line we solve problems that other conveyor manufacturers won't: simplicity - easy to maintain,flexible configurability, creating an efficient, hassle-free customer experience - customizations are normal to meet your needs.