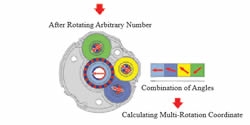 In recent years, there have been many demands for equipment with high productivity to have a system that retains positioning information, even after the main power supply is turned off.
From All About Circuits: Google ATAP is bringing touchless interfaces to the market using a miniaturized radar chip no bigger than a dime. This is Project Soli. Soli's radar sensor is a marvel in many respects. For one thing, it solves a long-lived issue when it comes to gesture-recognition technology. Previous forays into the topic yielded almost-answers such as stereo cameras (which have difficulty understanding the overlap of fingers, e.g.) and capacitive touch sensing(which struggles to interpret motion in a 3D context). Google ATAP's answer is radar. Radar is capable of interpreting objects' position and motion even through other objects, making it perfect for developing a sensor that can be embedded in different kinds of devices like smartphones... (full article)
Records 1 to 2 of 2
Featured Product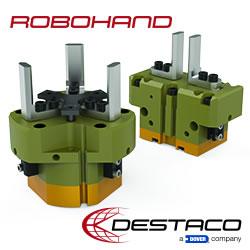 Automatically change end effector tooling quickly and easily with Destaco's Automatic Tool Changers. Designed with exceptional repeatability, high rigidity and load capacity, they are perfect for multiple tooling applications utilizing one robot. We offer different models and sizes to handle light-duty to heavy-duty applications. Our RQC/RTP Series provides a high level of flexibility with a configurable, modular design that accommodates up to four optional modular interfaces.