Amazon patents system to defend drones against hackers, jammers … and arrows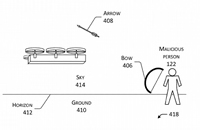 Alan Boyle for GeekWire: If there are any Robin Hoods out there who are thinking about shooting down drones while they're making deliveries, Amazon has a patented plan to stop you.
The patent, filed in 2014 but published just last week, lays out countermeasures for potential threats ranging from computer hacking to lightning flashes to bows and arrows.
If nothing else, the 33-page application illustrates how many things could possibly go wrong with an autonomous navigation system for unmanned aerial vehicles, or UAVs.
The "compromise system" that Amazon's engineers propose relies on an array of sensors to orient the drone based on the sun's position in the sky, if need be. That's in case the drone gets confused by, say, lightning or a muzzle flash. Cont'd...
Comments (0)
This post does not have any comments. Be the first to leave a comment below.
---
Post A Comment
You must be logged in before you can post a comment. Login now.
Featured Product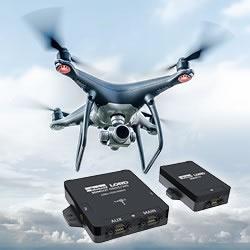 The new complete inertial navigation solution comes with GNSS/INS 3DMGQ7 sensor, 3DMRTK correction modem and real time SensorCloud RTK correction network. The sensor comes with Dual antenna GNSS, tactical grade IMU with centimeter-level accuracy with RTK. Low profile and light weight at 78 grams, this sensor is The sensor is optimized for size and weight in Unmanned Ground Vehicles, mobile robots and autonomous vehicles. The network interface 3DMRTK modem is seamlessly integrated into the 3DMGQ7 sensor supports industry-standard NMEA and RTCM 3.1 protocols. The network RTK support comes with cellular data plan. The SensorCloud RTK is a cloud-based RTK correction system with private encrypted data stream. Check out our G Series and C Series OEM products.