Amazon patents system to defend drones against hackers, jammers … and arrows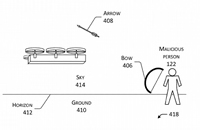 Alan Boyle for GeekWire: If there are any Robin Hoods out there who are thinking about shooting down drones while they're making deliveries, Amazon has a patented plan to stop you.
The patent, filed in 2014 but published just last week, lays out countermeasures for potential threats ranging from computer hacking to lightning flashes to bows and arrows.
If nothing else, the 33-page application illustrates how many things could possibly go wrong with an autonomous navigation system for unmanned aerial vehicles, or UAVs.
The "compromise system" that Amazon's engineers propose relies on an array of sensors to orient the drone based on the sun's position in the sky, if need be. That's in case the drone gets confused by, say, lightning or a muzzle flash. Cont'd...
Comments (0)
This post does not have any comments. Be the first to leave a comment below.
---
Post A Comment
You must be logged in before you can post a comment. Login now.
Featured Product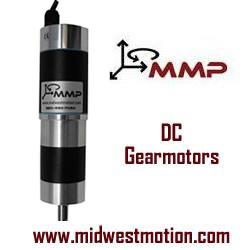 MMP is well known for our Lightning-Fast Delivery Capability, Huge On-Hand Inventory, High Volume Capacity and Time Tested and Proven Reliability Methods. Our 100+ years of combined work experience and being able to deliver continual committed service to design and engineer ideas into reality gives us a competitive advantage in the motion control industry. If you need a sample right away, we can be a project-saving convenience for you, so contact us today!!