Trend Micro recently released the first in-depth, hands-on research that demonstrates the extent to which industrial robots can be compromised.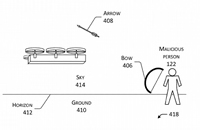 Alan Boyle for GeekWire: If there are any Robin Hoods out there who are thinking about shooting down drones while they're making deliveries, Amazon has a patented plan to stop you. The patent, filed in 2014 but published just last week, lays out countermeasures for potential threats ranging from computer hacking to lightning flashes to bows and arrows. If nothing else, the 33-page application illustrates how many things could possibly go wrong with an autonomous navigation system for unmanned aerial vehicles, or UAVs. The "compromise system" that Amazon's engineers propose relies on an array of sensors to orient the drone based on the sun's position in the sky, if need be. That's in case the drone gets confused by, say, lightning or a muzzle flash. Cont'd.. .
Records 1 to 2 of 2
Featured Product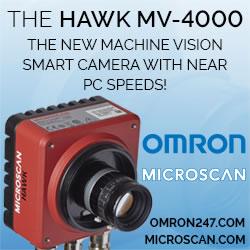 Space, or the lack of it, can be a challenge when placing barcodes or Data Matrix symbols on components. However, readable barcodes are critical to component traceability, time/date stamping, work in progress (WIP) tracking, and recall management. MicroHAWK UHD smart cameras can decode very small and difficult-to-read barcodes, including Data Matrix two-dimensional (2D) symbols and direct part marks (DPM). Users can rely on the MicroHAWK UHD to read symbols with an x-dimension almost invisible to the naked eye!