Six-legged robots faster than nature-inspired gait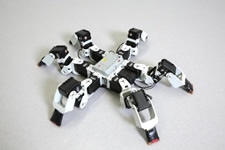 Science Daily: When vertebrates run, their legs exhibit minimal contact with the ground. But insects are different. These six-legged creatures run fastest using a three-legged, or "tripod" gait where they have three legs on the ground at all times -- two on one side of their body and one on the other. The tripod gait has long inspired engineers who design six-legged robots, but is it necessarily the fastest and most efficient way for bio-inspired robots to move on the ground?
Researchers at EPFL and UNIL revealed that there is in fact a faster way for robots to locomote on flat ground, provided they don't have the adhesive pads used by insects to climb walls and ceilings. This suggests designers of insect-inspired robots should make a break with the tripod-gait paradigm and instead consider other possibilities including a new locomotor strategy denoted as the "bipod" gait. The researchers' findings are published in Nature Communications. Cont'd...
Comments (0)
This post does not have any comments. Be the first to leave a comment below.
---
Post A Comment
You must be logged in before you can post a comment. Login now.
Featured Product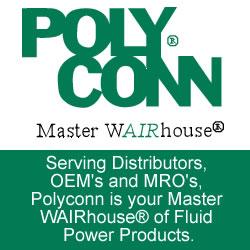 We can produce pneumatic hose and other pneumatic products to match your exact specifications. Our proficient engineering and quality management, coupled with outstanding customer service means Polyconn delivers high quality pneumatic components at competitive prices. Place your order or contact Polyconn for more information on our pneumatic hoses, pneumatic manifolds, Duratec® Pipe or any of our other top quality pneumatic products and components.