ELLIQ: Intuition Robotics Bridges Uncanny Valley To Cure Loneliness Epidemic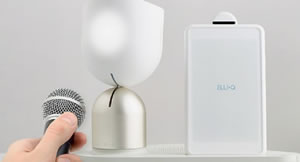 Red Herring: Ever found the increasing number of humanoid robots a little, well, creepy? You're not alone. In fact, in 1970 professor Masahiro Mori coined a phrase for the unease we feel when a realistic robot elicits a negative reaction: the Uncanny Valley.
It's a chasm into which hundreds of robots have fallen ever since. When Toshiba's ChihiraAico was unveiled at 2015's CES the media reaction said it all. The machine, designed to mimic a 32-year-old woman, was "the creepiest robot ever", "scarily realistic" and "spooky".
And that was the opinions of experience tech writers. The elderly are another matter altogether. A host of robots have recently emerged to address disability and illness. But ELLIQ, a new product from Israeli startup Intuition Robotics, concerns a far more common and rising problem: loneliness.
Social isolation "is a growing epidemic," a New York Times editorial declared in December. Around a third of Americans aged over 65 live alone, and the number of Americans who say they're lonely has leapt from 20% to 40% since the 1980s.
The medical effects of loneliness are severe: socially isolated people are less likely to sleep well; more likely to develop dementia, depression, stress, have strokes or even suffer heart disease. A 2015 psychology report deemed that these people had a 30% higher chance of dying within seven years. Full Article:
Comments (0)
This post does not have any comments. Be the first to leave a comment below.
---
Post A Comment
You must be logged in before you can post a comment. Login now.
Featured Product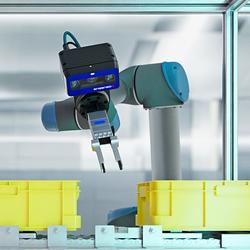 IDS NXT: a platform for a new generation of vision systems for industrial applications. It lays the groundwork to provide easy-to-use yet flexible complete systems that can be used to implement all steps of a vision solution. With IDS NXT ocean, a complete solution especially for AI-based image processing is now available. It allows to solve tasks where classic, rule-based image processing has reached its limits - without any programming effort.