How Robotics Will Change the Food Industry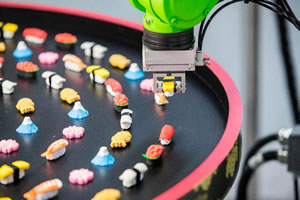 Answers by Henry Hu, CEO at Cafe X, on Quora:
Q: What will the workforce look like 20 years from now?
A: Twenty years from now, a lot of the things that humans do today will be fully automated. I think in many ways, it is changing for the better and creating new opportunities for workers. Technology and automation increase efficiency and allows workers to use put their skills to better use to maximize productivity.
At Cafe X, the robot performs basic tasks like moving the cup around while our Product Specialists greet customers, allowing more time for meaningful human connections and providing a better customer experience. I think we'll see this across industries where basic tasks that can be easily automated eventually will be, and it will pave the way for a workforce that is more productive and efficient.
Q: What interesting developments can we expect in robotics in the next 5 years?
A: Robotics will be used in areas where it makes sense technically and economically. More complex tasks will be automated and collaborative robots will help humans work more productively.
Comments (0)
This post does not have any comments. Be the first to leave a comment below.
---
Post A Comment
You must be logged in before you can post a comment. Login now.
Featured Product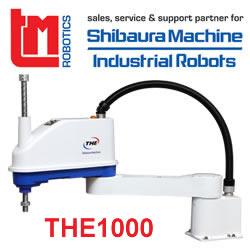 Designed for assembly and inspection applications in the electronics equipment and automobile components industries, the THE600 SCARA is a powerful automation tool. Advancing from the specifications of the existing THE400 SCARA, the THE600 has been developed to meet growing demand for fast-cycle automation. The THE600 model includes improvements in synchronised control and tracking precision. The THE600 is compact in design and offers improved high speed, with 60 per cent higher payload capacity than competing SCARA models in the same price range, making it the price-to-performance leader. Affordable price, impressive performance.