Meet the Robotics Wiz Behind Old Spice's Giant Mechanical Sea Creature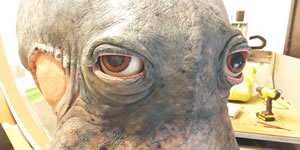 David Gianatasio for AdWeek: Unless you've been lost at sea, you've probably heard about the giant robotic squid that Old Spice deployed last weekend for a wacky, high-profile internet game on Twitch. (It generated plenty of ink!)
The breathtaking beastie starred in a game called S.Q.U.I.D. (Shared Quests Uniting Individual Dudes), which was live-streamed Friday, Saturday and Sunday at OldSpiceTwitch.com. Wieden + Kennedy staged the competition to introduce the brand's Krakengard line, which features a tentacled ocean creature on every product label.
Dudes were invited to guide the amazing cyber-cephalopod through various bro-tastic "rites of passage," such as working at a pizzeria, learning to drive and rocking out on a drum kit. All told, the event drew more than 6 million users and, at its pinnacle, about 30,000 viewers attended the stream.
To bring the project's main attraction to life, W+K engaged a team at production house MediaMonks led by creative technical director Rafael Fittipaldi. Working over three months, Fittipaldi enlisted dozens of artisans, engineers and technicians from São Paolo (his base of operation), Amsterdam and Los Angeles to build the eight-armed squid, which consisted of more than 1,000 robotic elements controlled by 32 motors. Full Article & Video:
Comments (0)
This post does not have any comments. Be the first to leave a comment below.
---
Post A Comment
You must be logged in before you can post a comment. Login now.
Featured Product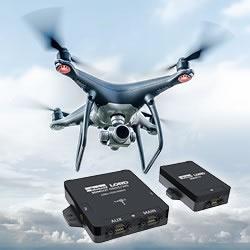 The new complete inertial navigation solution comes with GNSS/INS 3DMGQ7 sensor, 3DMRTK correction modem and real time SensorCloud RTK correction network. The sensor comes with Dual antenna GNSS, tactical grade IMU with centimeter-level accuracy with RTK. Low profile and light weight at 78 grams, this sensor is The sensor is optimized for size and weight in Unmanned Ground Vehicles, mobile robots and autonomous vehicles. The network interface 3DMRTK modem is seamlessly integrated into the 3DMGQ7 sensor supports industry-standard NMEA and RTCM 3.1 protocols. The network RTK support comes with cellular data plan. The SensorCloud RTK is a cloud-based RTK correction system with private encrypted data stream. Check out our G Series and C Series OEM products.