The No. 1 industry being threatened by robots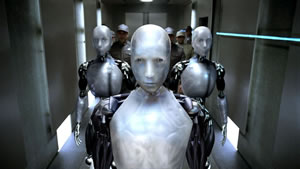 Kari Paul for MarketWatch: The robot revolution may not have replaced us yet, but automation is undoubtedly creeping its way into many careers.
Hundreds of jobs now require some level of robotics skills, a new analysis from career website Zippia found. Nearly 1,000 job titles now have robotics-related requirements, the study found, which it defined as degree of autonomy, a set of intended tasks, and ability to function without human intervention. Of 985 such jobs it found in its database, 492 job titles were listed multiple times in fields that had robotics-related requirements.
The manufacturing industry has already been hit by automation, which has impacted employment in the U.S. auto industry. But what other industries are next?
The health field is particularly at risk, with the highest share — 68 positions — on its list. The job where you'll most likely have to work with a robot? Decal applicator, which entails affixing labels to a number of products, including bikes, cars and bottles. It found the category had 2,711 listings involving robotics — almost four times as many as any other job. This doesn't mean robots have taken over those jobs, only that they are assisting — some have suggested the robot revolution could lead to higher wages in industries where automation takes over. Full Article:
Comments (0)
This post does not have any comments. Be the first to leave a comment below.
---
Post A Comment
You must be logged in before you can post a comment. Login now.
Featured Product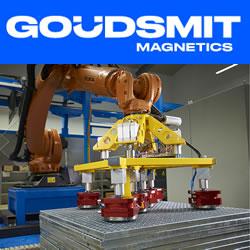 Magnetic robot end-of-arm tooling are suitable for the automated pick-up and positioning of steel or other ferromagnetic objects. They can be switched on and off and have a threaded mounting hole for robots. Magnetic grippers are an efficient alternative for traditional robot grippers. Application in automated production lines and for robots and pick-and-place systems. Magnetic product handling reduces the duration and number of operations. Goudsmit Magnetics is driven by magnetism since 1959. See how it works: https://youtu.be/hcXJ98mXHZE