Elon Musk: 'Robots will be able to do everything better than us'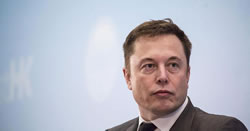 Catherine Clifford for CNBC: Elon Musk is certain that robots will be able to do your job better than you.
And even the billionaire CEO of Tesla and SpaceX is not sure what to do about that.
"There certainly will be job disruption. Because what's going to happen is robots will be able to do everything better than us. ... I mean all of us," says Musk, speaking to the National Governors Association on Saturday.
"Yeah, I am not sure exactly what to do about this. This is really the scariest problem to me, I will tell you."
Transportation operators will be the first to lose their jobs, says Musk. The U.S. Department of Transportation says one in seven jobs in the U.S.is transportation-related. Full Article:
Comments (0)
This post does not have any comments. Be the first to leave a comment below.
---
Post A Comment
You must be logged in before you can post a comment. Login now.
Featured Product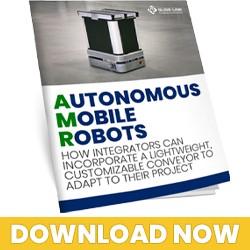 This eBook covers Glide-Line's conveyor attachments built specifically for AMRs. We go through the many variables that integrators are looking for in a cost-efficient AMR conveyor design, like: - lightweight, yet powerful - high flexibility & configurable -durability & dependability - DC-driven. At Glide-Line we solve problems that other conveyor manufacturers won't: simplicity - easy to maintain,flexible configurability, creating an efficient, hassle-free customer experience - customizations are normal to meet your needs.