Elon Musk: 'Robots will be able to do everything better than us'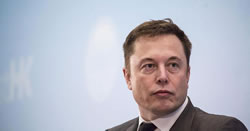 Catherine Clifford for CNBC: Elon Musk is certain that robots will be able to do your job better than you.
And even the billionaire CEO of Tesla and SpaceX is not sure what to do about that.
"There certainly will be job disruption. Because what's going to happen is robots will be able to do everything better than us. ... I mean all of us," says Musk, speaking to the National Governors Association on Saturday.
"Yeah, I am not sure exactly what to do about this. This is really the scariest problem to me, I will tell you."
Transportation operators will be the first to lose their jobs, says Musk. The U.S. Department of Transportation says one in seven jobs in the U.S.is transportation-related. Full Article:
Comments (0)
This post does not have any comments. Be the first to leave a comment below.
---
Post A Comment
You must be logged in before you can post a comment. Login now.
Featured Product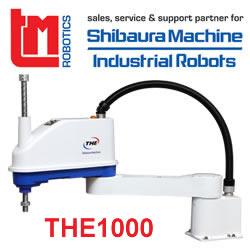 Designed for assembly and inspection applications in the electronics equipment and automobile components industries, the THE600 SCARA is a powerful automation tool. Advancing from the specifications of the existing THE400 SCARA, the THE600 has been developed to meet growing demand for fast-cycle automation. The THE600 model includes improvements in synchronised control and tracking precision. The THE600 is compact in design and offers improved high speed, with 60 per cent higher payload capacity than competing SCARA models in the same price range, making it the price-to-performance leader. Affordable price, impressive performance.