Robotics experts dismiss Musk's call for AI regulation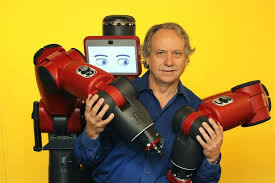 Steve LeVine for AXIOS: Leading robotics experts are rebuffing Elon Musk's siren call for the urgent regulation of artificial intelligence, which he calls an existential threat to the human race. "Let's talk about regulation of the self-driving system on his Teslas," Rodney Brooks, a robotics pioneer, told an audience at the Massachusetts Institute of Technology on Monday.
On Saturday, Musk said that AI should be regulated before it's too late. "In my opinion it is the biggest risk that we face as a civilization," he said. Musk was following up on earlier such remarks, in which he warned that machines are on their way to becoming smarter than humans, and out of control of their makers.
But Brooks, in addition to robotics executives from Amazon and Toyota, suggested that work on AI is at a very embryonic level, and that such worries verge on hysteria. The people such as Musk conveying such warnings "share a common thread: they don't work in artificial intelligence themselves," Brooks said. "But we know how hard it is to get anything to work at product level."
Musk, along with Bill Gates and Stephen Hawking, has been one of the leading voices warning of a dystopian, machine-led future if humans are not careful. His OpenAI Institute is an effort to develop safe AI.
But Gil Pratt, the CEO of the Toyota Institute, suggested that what is really worrying is the unnecessary stoking of fears about a dystopian future. "That's not what is really going on," he told the same MIT audience at a robotics event organized by TechCrunch. Full Article:
Comments (0)
This post does not have any comments. Be the first to leave a comment below.
---
Post A Comment
You must be logged in before you can post a comment. Login now.
Featured Product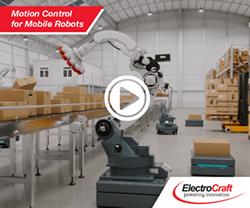 Featuring a high torque-density brushless DC motor with integrated single-stage planetary gearbox and wheel assembly. ElectroCraft's MPW52 integrates a 14-pole Brushless DC motor with a heavy-duty, single-stage planetary gearbox mounted inside the hub of an aluminum wheel with polyurethane tread. Designed for mobile platform traction systems with optional encoder feedback to support positioning capability and electromagnetic brake to hold position when power is removed. The MPW52 combines optimum performance with high-efficiency, quiet operation and long life.