Robot companions are just what the doctor ordered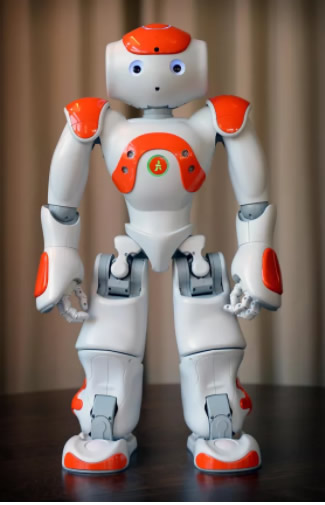 Abrar Al-Heeti for CNet: When Phil Parker visits hospitals around the country, he brings Boo Boo along with him.
Boo Boo is great with kids. He plays Simon Says, reads books and plays music. He's a good listener, and he can help calm a child's nerves before they go into a procedure.
Boo Boo is not a medical professional, or even human. He's a robot.
Standing at just under two feet tall, the red-and-white humanoid is a product, the Nao, from Softbank Robotics. He has a somewhat childlike appearance, with black, circular eyes that peer straight at you from his round head. Parker, a health care executive, named his robot Boo Boo to better fit the mission of helping injured and sick kids deal with the stress of being at the hospital.
Coupled with a software program from Belgian company ZoraBots, Boo Boo can play games or lead patients young and old through their exercises. Health care professionals don't have to know how to code to work the Zora program. They can just drag boxes with commands in the order they want on a computer or tablet. The more technically adventurous can also write their own programs, as Parker often does. Full Article:
Comments (0)
This post does not have any comments. Be the first to leave a comment below.
---
Post A Comment
You must be logged in before you can post a comment. Login now.
Featured Product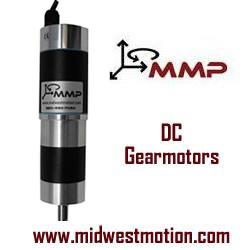 MMP is a Leader in Rapid Prototyping of High-Quality Motion Control Solutions. MMP offers wide variety of standard Brushed and Brushless DC Motors with Planetary Gearheads to complete engineering designs. We provide 8,000+ Released Gearmotor designs and are continually committed to deliver rapid prototyping services to help design and engineer ideas into reality. If you need a sample right away, we can be a project saving convenience for you. We carry a wide variety of finished goods, directly from stock and available for your immediate prototype needs.