Is Drone Delivery Good for the Environment?
Constantine Samaras and Joshuah Stolaroff for Smithsonian: here are more than 1 million drones registered in the U.S. Most of them belong to people flying them for fun, but a growing number are used commercially. Companies including Amazon, UPS, Google and DHL are already exploring ways to deliver packages with drones instead of trucks. Our new research has measured how that shift would change how the U.S. uses energy, and the resulting environmental effects.
We found that in some cases using electric-powered drones rather than diesel-powered trucks or vans could reduce energy use and greenhouse gas emissions. But in other cases, using trucks – especially electric-powered ones – would be more efficient and cleaner.
The U.S. electricity sector has been rapidly transitioning to generating power with fewer greenhouse gas emissions. But transportation is still largely powered by fuels made from oil and is now the largest source of greenhouse gas emissions in the U.S. About one-quarter of transportation emissions, the equivalent of 415 million metric tons of carbon dioxide, comes from medium- and heavy-duty trucks, the kinds of vehicles that deliver freight to warehouses, businesses and consumers' homes.
Reducing the need for trucking by delivering some packages with electric drones could save fuel, and potentially carbon emissions. We modeled how much energy drone delivery would use, and how it would be different from the ways packages are delivered now. Full Article:
Comments (0)
This post does not have any comments. Be the first to leave a comment below.
---
Post A Comment
You must be logged in before you can post a comment. Login now.
Featured Product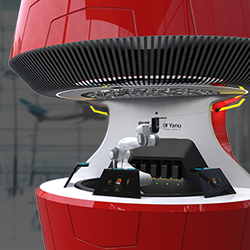 Tune in live on October 12 to be among the first to see what's new in the upcoming release of Solid Edge 2023. Hear real feedback from early access beta users and ask questions and interact with Siemens experts via live chat.