FANUC America's Robot LINKi Zero Down Time Now Available to All Robotics Customers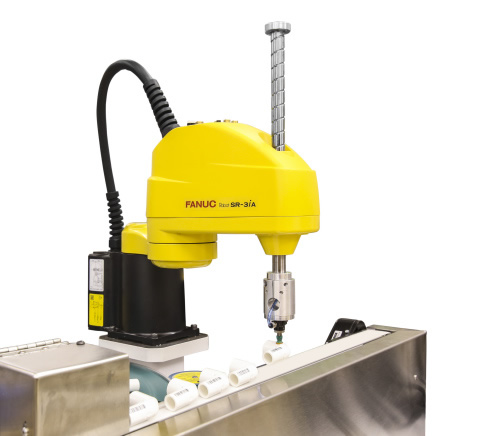 FANUC America, the leading supplier of robotics, CNC and factory automation today announced that its Robot LINKi Zero Down Time (ZDT) service is now available to all automotive and non-automotive manufacturers who purchase FANUC robots.
Launched in 2015 (in collaboration with Cisco), ZDT is a predictive analytic service that identifies potential failures so customers can schedule maintenance and repairs, avoiding unexpected breakdowns during production. ZDT received a General Motors Innovation Award in 2016.
Today, over 16,000 robots in the automotive industry are operating with ZDT. Since its introduction, FANUC estimates that ZDT has saved customers over 1,300 hours of unexpected production interruptions, which equates to more than $40M.
"Thanks to the success of ZDT, and lessons learned from its application in the automotive sector, we are excited to introduce ZDT to all industries," said Joe Gazzarato, director, ZDT Cloud Development, FANUC America.
ZDT is available for all FANUC R-30iB Plus robots as well as R-30iA and R-30iB robots with the latest software version. ZDT monitors the robot's mechanical health, controller and process equipment controlled by the robot. A ZDT Data Collector located inside a customer's plant securely transfers messages from FANUC robots to FANUC's ZDT Data Center in the cloud. At that point, FANUC's analytic programs review the data in the cloud for potential issues. If there is an issue, ZDT automatically notifies FANUC's service team and the customer with recommended actions to confirm and correct the issue.
"For customers with operations in multiple states or even overseas, ZDT combines robot data from all locations into one dashboard so managers and engineers can remotely check equipment status and support local maintenance personnel," added Gazzarato.
ZDT Customer Benefits
Automatically monitors robot health status and upcoming maintenance requirements, tracks changes to robot programs, etc., eliminating the need for manual analysis and tracking
Eliminates unexpected downtime and avoids lost profits
Maximizes throughput
Optimizes maintenance costs
Increases robot's mechanical life expectancy
Easily monitor and support operations from anywhere in the world with remote access to robot health and status information via the ZDT Web Portal
"ZDT is a proven solution for customers looking to take that next step into the Industrial IoT," said Gazzarato. "FANUC robots are not only the most reliable, but they are also the most intelligent and now, most predictable. ZDT promises our customers even more innovation, dependability, and reliability."
For more information connect with FANUC America at www.fanucamerica.com/zdt.
About FANUC America Corporation
FANUC America Corporation is a subsidiary of FANUC CORPORATION in Japan, and provides industry-leading robotics, CNC systems, and factory automation. FANUC's innovative technologies and proven expertise help manufacturers in the Americas maximize productivity, reliability and profitability.
FANUC embraces a culture of "Service First" which means that customer service is our highest priority. We are committed to supplying our customers with parts and support for the life of their FANUC products.
FANUC America is headquartered at 3900 W. Hamlin Road, Rochester Hills, MI 48309, and has facilities in: Atlanta; Boston; Charlotte; Chicago; Cincinnati; Cleveland; Houston; Los Angeles; Minneapolis; Montreal; Pine Brook, NJ; Pontiac, MI; San Francisco; Seattle; Toronto; Buenos Aires, Argentina; Sao Paulo, and Manaus, Brazil; and Aguascalientes, Monterrey, and Queretaro, Mexico. For more information, please call: 888-FANUC-US (888-326-8287) or visit our website: www.fanucamerica.com.
Comments (0)
This post does not have any comments. Be the first to leave a comment below.
---
Post A Comment
You must be logged in before you can post a comment. Login now.
Featured Product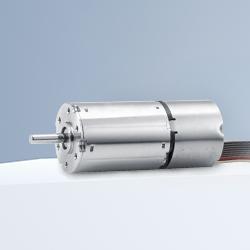 The FAULHABER Linear Actuator L series are designed to provide high performances in compact dimensions, these actuators can support large input speed, high output force and are suited for a wide range of applications like robotics, industrial machines and laboratory equipment.