Sewbots Transforming The Textile Industry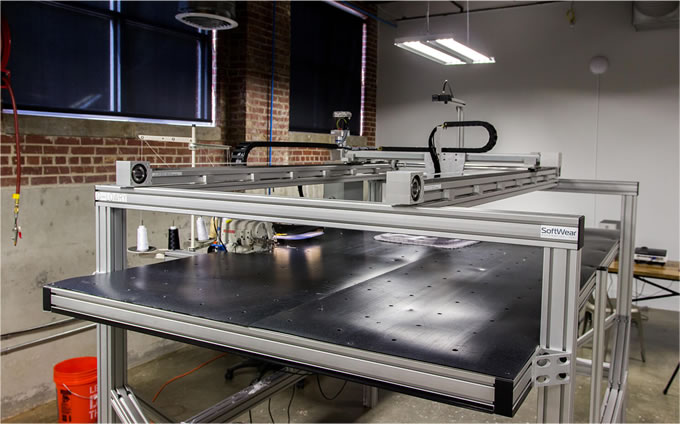 Author: Vilkor provides comprehensive reviews and product comparison of Apparel and Accessories.
Automation in the textile industry started over two centuries ago with John Kay's invention of the flying shuttle. The machine not only enabled an increase in production but also brought down the number of people required to operate the weaving loom, from two to one. While the earliest attempts of automation during the industrial revolution were directed at minimizing human efforts in labor-intensive processes, the tremendous advancements achieved in the field of technology in the past few decades have made it possible to completely eliminate human intervention from many quarters of the manufacturing industry.
Groundbreaking developments in recent years in the fields of Robotics and AI have allowed the textile industry to progressively adopt automation in their manufacturing processes. Advanced computer-assisted design software and computer-controlled cutting systems have aided in alleviating the bottlenecks in the production process considerably. However, complete automation of apparel creation had always presented the manufacturers with certain challenges. The unpredictable nature of fabrics that are prone to stretching, warping, and folding has always been a major obstacle in the complete automation of sewing garments making human intervention unavoidable. With the launch of SoftWare Automation's latest assembly line of fully automated sewing robots, named Sewbots, even this last mile of automation in the textile manufacturing industry has been covered. In this article, Vilkor looks at the potential of sewing robots to transform the functioning of the textile industry.
SoftWear's patented technology uses a highly calibrated machine vision that is capable of detecting distortions and robotically making adjustments accordingly. Believed to have higher accuracy than the human eye, it boasts of possessing high precision tracking of needle placement with variations less than half a millimeter. This could prove to be highly advantageous for an industry for which consistency in size and fitting is vital.
The birth of the Atlanta based machine and robotics startup can be traced back to Georgia Tech, one of the top research universities in the country with a special focus on technology. After 7 years of research and development, working on projects with DARPA (Defense Advanced Research Projects Agency) and the WALMART Foundation, the company went into business in 2015 with a line of robots that could assist in the manufacturing of a range of products including home goods, footwear, and apparel.
SoftWear Automation's CEO, Palaniswamy Rajan, claims that the Sewbot work line can bring out nearly twice as many finished t-shirts in an eight-hour shift as manual sewing can produce in 24 hours. China-based clothing manufacturer, Tianyuan Garments Company, which is known to produce garments for Adidas and Armani, has already set up of 21 production lines of Sewbots in their Arkansas factory.
By drastically cutting down the labor requirement and increasing the rate of production by more than double, the Sewbot can potentially spark off a drastic transformation in the functioning of the apparel industry. An increase in the cost of manufacturing is duly reflected in the retail cost of the apparel. Instead of scrambling from one cheap labor nation to another for cutting down the manufacturing cost, apparel companies can now invest in sewing robots for cost-efficient manufacturing. This could encourage a trend of onshoring in apparel production instead of companies resorting to cheap labor nations for cutting down the manufacturing cost. Therefore they help in shifting the supply chain closer to the consumer and major markets in the U.S. and Europe, enabling the production of high-quality products for a low cost. By accelerating the 'speed to market' of products, consumers can get hold of the current trends within impressive timeframes, thereby allowing manufacturers to cash in on the seasonal surges in the market.
The greater accessibility of technology brought on by lower costs has incentivized apparel producers to jump on the automation bandwagon. Big players like Amazon, Nike, and Adidas have already embraced this shift in the industry and are employing automation in designing and cutting processes.
Riding on the technology-enabled automation wave that is taking over the manufacturing industry, a significant number of companies are investing their resources in developing robotics and AI guided technology. Jonathan Zornow's startup Sewbo Inc. has come up with yet another innovative solution for the complete automation of apparel manufacturing. With the help of a non-toxic polymer, Polyvinyl alcohol, the fabrics are temporarily stiffened, making it easier for the robots to manipulate the fabric just like a metal sheet. The water-soluble substance is then rinsed off in hot water once the pieces of clothing have been completely assembled.
Amongst these developments, there is an increasing concern over the possible unemployment of millions of traditional sewing professionals who depend on the job for their livelihood. Studies conducted by organizations like the OECD and World Bank also point towards this impending danger that could be brought on by automation. The developing countries of South Asia and Southeast Asia, like India and Bangladesh, whose economy is greatly dependent on textile manufacturing, are going to be the worst hit by this phenomenon. Proponents of AI say that although the complete transition could take up to a decade, it is, however, inevitable.
Comments (0)
This post does not have any comments. Be the first to leave a comment below.
---
Post A Comment
You must be logged in before you can post a comment. Login now.
Featured Product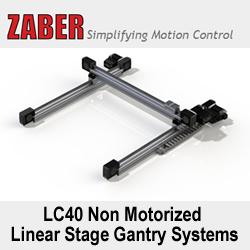 A Zaber gantry kit comes with everything you need to build a customized XY gantry system or XYZ gantry system. These gantry systems feature coordinated multi-axis motion, plug-and-play operation, easy integration with end-effector options, and built-in IO and E-Stop capabilities. An intuitive ASCII interface allows the user to easily communicate with the gantry systems using our free software, either Zaber Motion Library with APIs for several popular languages or Zaber Console. Third party terminal programs that can communicate over a serial port can also be used.