Why Mobile Robots Should be Deployed in Manufacturing Plants?
Mobile robots have gained huge prominence in manufacturing plants owing to its benefits such as safety of humans and demand for high efficiency. The advancements in technology have enabled manufacturers to develop robots suitable to their operational needs and carry out their implementation for their applications. Different benefits in warehouses and logistics would reduce manpower and eliminate errors occurring from humans. Various reasons such as fatigue and lack of judgment can be fatal to ruin specific tasks and can cause injury to humans along with financial losses. Deploying robots to perform such tasks can be a crucial step in reaping various benefits such as flexibility, scalability, safety, and financial gains. Knowing how they can benefit and implementation for right tasks can save a great deal of efforts and provide financial benefits. The demand for mobile robots is increasing across the globe. According to the research firm Allied Market Research, the global mobile robotics market is expected reach $39.58 billion by 2026. The emergence of industry 4.0 will be a crucial reason for the significant growth of the industry.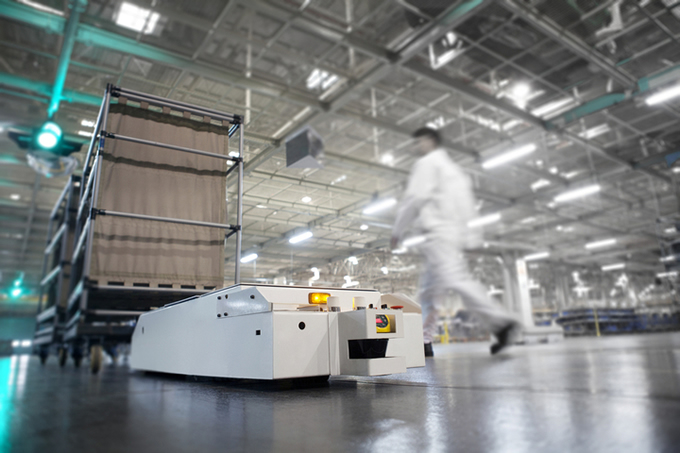 Following are some of the crucial benefits of mobile robots:
Enhanced flexibility
As on-board sensors and cameras are utilized in robots for their operations, they offer agility and flexibility. It does not follow the predetermined paths; it creates its own dynamic and efficient pathways from a particular point to the destination by tackling obstacles. This flexibility can also be gained in terms of switching from one task to another with ease and less time. Many automation technologies need time and effort for reprogramming. With the shortest path and less time taken for reaching destinations, the flexibility benefits can be reaped in warehouses and huge manufacturing plants.
Increase in safety
Mobile robots are equipped with different types of sensors and cameras. These enable the safety in its operation. It avoids different obstacles by interpreting the environment, understanding different scenarios, and finding its way. On the other hand, if manpower is used for specific tasks such as forklift, many of which do not have inbuilt safety mechanism and need human inputs, there is a possibility human can experience fatigue or get distracted during the process. However, these issues are eliminated with mobile robots. If they are utilized for repetitive tasks, it can eliminate the possibility of human error along with improving the safety of overall manufacturing plant. The safety mechanism can be fed during the programming and it can be used for ensuring the tasks are carried out by taking the safety in consideration.
Better scalability
As mobile robots can be programmed for tasks such as picking up items and dropping them at destinations for few items, they can be reprogrammed for more items. The implementation of modular deployment system is possible with the increase in operational needs. This enables manufacturers to avoid high initial investment costs as they can purchase mobile robots as per the increasing need instead of investing the huge amount. As there is no need for investment initially, manufacturers can utilize the costs for other initiatives or departments. After analyzing the impact of the mobile robots on the business, manufacturers can take decision on whether there can be more deployment.
Ease in shifting between facilities
Many manufacturers do not opt for automation as they need to move them to new facilities if need arises. If an automation system is purchased and the company needs to shift to new facility in the next three years, the whole system needs to be dismantled to move. This incurs the cost and time required for dismantling and mantling, and moving to another place. However, mobile robots are easy to move and will not take much efforts to move from one place to another. They can be moved to another place with relative ease as compared to other systems. Even if there is automation required for a short time, the mobile robots become the ideal option for deployment. Even when a temporary operation is required, these robots can be deployed as a solution for some time. Depending upon the specification of the operation, these robots can be ready within weeks and implemented.
Pratik Kirve is writer, blogger, and sport enthusiast. He holds a bachelor degree in Electronics and Telecommunication Engineering and currently working as a Sr. Specialist - Content Writer at Allied Analytics LLP. He has avid interest in writing news articles across different verticals. When he is not following updates and trends, he spends his time reading, writing poetry, and playing football.
Comments (0)
This post does not have any comments. Be the first to leave a comment below.
---
Post A Comment
You must be logged in before you can post a comment. Login now.
Featured Product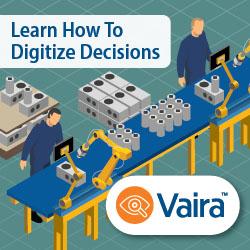 Vaira™ helps manufacturers digitize, automate, and upgrade error-prone manual processes and decisions to boost productivity and increase profits by helping humans make decisions consistent, reliable, and traceable. The camera-based solution is powered by a scalable suite of shop floor-ready apps built on proven machine vision and AI expertise for frontline manufacturing operations, with two-way integration to resource planning tools to help drive continuous analysis, insight, and improvements. Start digitizing immediately, streamlining processes customized to your unique requirements and reduce errors that lead to costs, delays, and quality concerns.