How has COVID-19 Impacted the Collaborative Robot (Cobot) Industry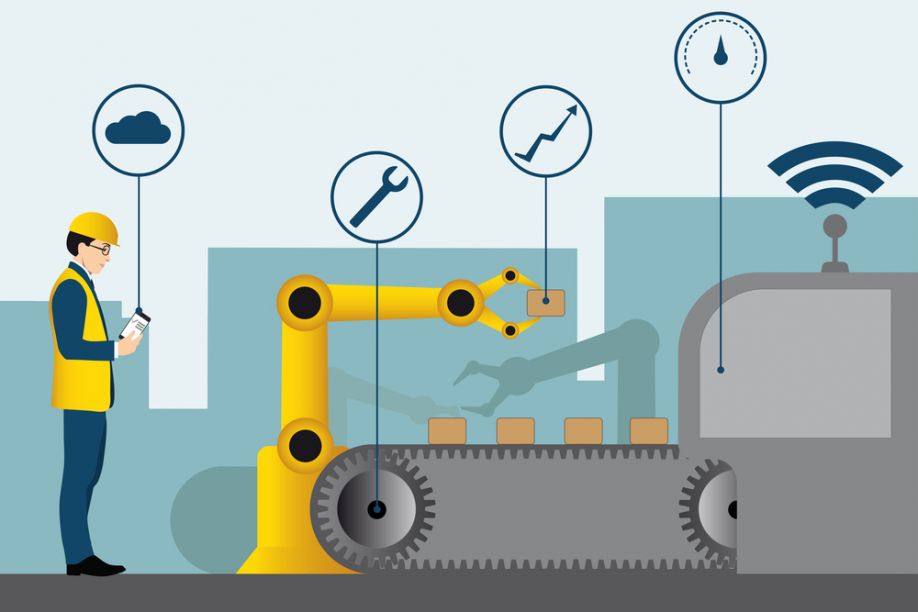 Cobots are robots designed for direct interaction between human and robot, inside a shared space. Businesses need to look for ways to improve productivity, and cobots are a great way to cope with these challenges. In several firms, the use of cobots is on the rise and their use is encouraged to stay safe during the pandemic, as some businesses were severely affected due to the social-distancing orders. The collaborative robot market is experiencing an exponential growth since Cobots are additional support to the human worker. Growing demand for cobots with high payload capacity is expected to create extensive investment opportunities. Collaborative robots are used in a wide range of applications, both within factories and outside them. Many collaborative robots are readily available to use at a moderate price range additionally; edge computing breakthroughs have streamlined the design of collaborative robots.
Cobots, or collaborative robots, as defined by Wikipedia, are robots intended for direct human-robot interaction within a shared space, or where humans and robots are in close proximity. Advancements of robotics, which has existed since the 90s, is collaborative robots or cobots. That being said, in recent years, technological and artificial intelligent automation and sensor developments have increased their meaning and impact. Innovations in machine vision, mobile technology, touch technology, cognitive function, and collision avoidance, make it possible for small, low-power robots in immediate contact with people to be aware of their environments and carry out multiple tasks safely.
The demand for cobots is high and rising, even with the impact of the pandemic. Inevitably, there was a short-term lag, but that is already turning around. When growing, businesses must search for ways to increase their efficiency, cobots are a perfect way to address these challenges. The use of cobots in several firms is on the rise and encouraged for the near future to stay safe during the pandemic.
COVID-19 Impact
Although some businesses have been severely affected by the social distancing orders and stay at home restrictions, essential companies like FNB, medical supplies, and electronics were made to work from home. The output is a combination of undertakings amid the COVID-19 pandemic. Several manufacturers have re-configured their lines to accelerate medical supply like production-masks, hand sanitizers, gloves, ventilators, etc. to provide the necessities needed to overcome the pandemic.
With these new norms, manufacturers need to figure out how to keep their workers socially distanced while working and robotics has come to the fore. This keeps the production ongoing, efficient, and much safer than before.
According to a report by Research Dive, the growing demand for high payload capacity cobots is expected to create extensive investment opportunities for the growth of the collaborative robots market for more cumbersome businesses in the productive industries. Besides, increasing trend towards more flexible, easier-to-install, lower-costing, more collaborative, robotics are anticipated to fuel the growth for cobots coupled with automatic guided vehicles (AGV) and automatic mobile robots (AMR).
Collaborative Robots (Cobots) Market Undergoing Exponential Development
The emerging use of collaborative robots covers supply chain management, healthcare industries, and manufacturing. The cobots usually have lower power needs, whereas the large autonomous equivalents use collision detection to avoid harm to their human partners as well as other cobots. These large autonomous collaborative robots are often versatile but take up space and are costly. Most commercial robots are already self-sufficient. Industrial robots play a vital role in the automotive industry and its suppliers. However, their use is restricted in new upright sectors due to high cost, large scale, weight, and complicated programming requirements. The societal fear of robots that control the workplace and replace workers is another barrier to adoption.
Why use Cobots?
The most recent update of robots, programmed to work with people in a shared workspace, are collaborative robots. Conversely, it is not likely that the dispute over collaborative robots will pass quickly. Some could view this as an improvement of their workers, taking them through unparalleled phases, or others could see it as machinery that surmounts worldwide labor by eliminating multiple experienced jobs. Cobots are intended to counter this apprehension consciously. A collaborative robot is just not developed to replace the human worker; it was designed to support and improve the efficiency of the human worker. The cobot is often shaped like an arm and supplies the worker with additional support. A cobot can learn tasks quickly by demonstrating and strengthening its learning when working side - by - side with human beings.
Cobots Provide Game-Changing Assistances
Throughout this field of automation into robotics, collaborative robots are undergoing dramatic market development. A consistently reducing selling price is the main driving force behind this growth. There are many collaborative robots readily accessible for less than $45K, which makes it possible for large enterprises as well as small-scale businesses to afford them. Collaborative robots are being used in a wide range of applications, both within and outside factories.
Breakthroughs in edge computing have added flexibility and streamlined the design of collaborative robots. Integration costs to install them have been reduced, and little or no programming is required to set them up. An increase in flexibility opens up the possibility to automate a large number of new tasks and applications by collaborative robots. Those few who excel throughout this competitive industry are awaited for profitable ventures as the collaborative robot market has rapidly risen.
***
About the Author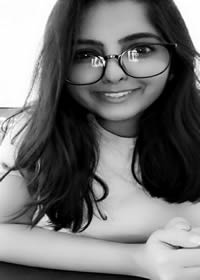 Shraddha is an avid writer with interests in a wide variety of subjects. She has expertise in SEO writing, website content management, copywriting, and social media marketing. She is a highly qualified journalist and mass communications, practitioner. Her love of reading influenced her passion for writing and publishing. Shraddha has a deep attachment to any caffeinated material. In her natural habitat, one can find her reading while sipping coffee, when she's not pouring her nest of thoughts into her blog.
Comments (0)
This post does not have any comments. Be the first to leave a comment below.
---
Post A Comment
You must be logged in before you can post a comment. Login now.
Featured Product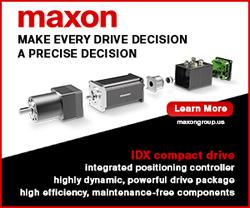 Discover the world of drive technology from a leading worldwide supplier of innovative customized drives. - Manufacturer of brushed and brushless DC motors, gearheads and motion controllers - Custom drive systems, quantities as low as a single unit - Certified for aerospace and medical applications