5 Robotics Startups Worth Your Attention in 2020-2021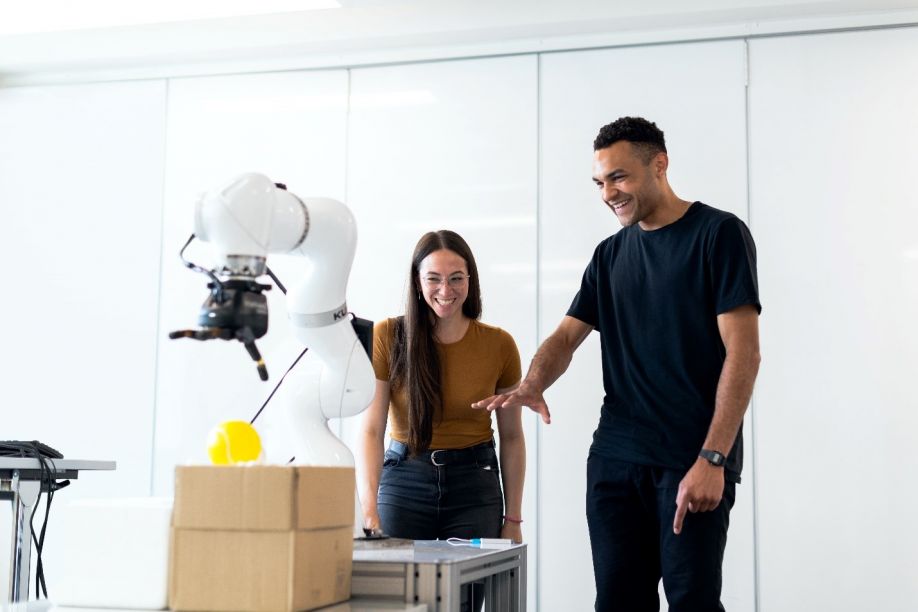 https://unsplash.com/photos/H4ClLKv3pqw
Since the outbreak of the COVID-19 pandemic, we've seen many industries go down due to different reasons, from logistics disruptions to a significant drop in the purchasing power of the global population.
However, some industries were able to get past these hurdles and find in the current pandemic the source for their growth. Robotics is one of these industries.
A recent report posted by PR Newswire indicates that the robotics market will be worth $73 billion by 2025, and the current pandemic decreased the initial growth projections only by 3%.
This success became possible thanks to hundreds of robotics startups that are opening around the globe and offering great solutions to other industries, primarily to healthcare and logistics.
If you're on the hunt for investing in a robotics startup or just curious about the innovations that such ventures bring to life, here's the list of the top 5 robotics companies worth your attention in 2020-2021.
1. Robust AI Makes Robots More Intelligent
Robots and AI-powered machines are not new to us. They run around, automate some day-to-day tasks, and can even converse with us on a very basic level.
However, today's robots aren't still that intelligent, not on the 'I, Robot' level, of course. They lack flexibility, cannot respond in unexpected or critical situations, and only operate in specifically engineered environments.
Robust AI, a California-based robotics startup, is determined to change that.
Founded in 2019, the company decided to build the first industrial-grade cognitive platform for robots. In other words, this startup is developing a cognitive engine, which robots that serve different purposes, from manufacturing to healthcare, can use to become smarter and more flexible.
The platform developed by Robust AI is context-oriented and involves deep learning, thanks to which robots will be able to learn directly from data and develop new skills. The end goal for the company is to build a platform with a toolbox for common sense, making helping robots become more intelligent in the future.
2. Diligent Robotics Joins the Frontline Battle with COVID-19
Healthcare has become one of the industries that the pandemic affected the most. With the constantly increasing number of patients, hospitals around the globe lack funding and proper equipment. But the most topical issue for the healthcare industry right now is the critical shortage of staff.
Diligent Robotics has decided to make its contribution to solve this problem and has sent its medical robot, Moxi, to join the frontline battle with COVID-19 alongside human healthcare workers.
Video credit: Robotics Business Review
The robot can perform a series of tasks, including:
delivering lab test samples
transporting intravenous pumps
bringing medications
distributing protective gear
collecting dirty and bringing clean clothes and bedding
Automating these tasks can help hospitals that are currently overwhelmed because of the pandemic and lack staff to do them. But there is no doubt that such an application of the solution developed by Diligent Robotics will find its place in a post-COVID-19 environment as well. Such robots can make it easier for healthcare workers to manage their daily routine and focus more on patients.
3. CMR Surgical Assists during Complex Invasive Procedures
Another area where healthcare meets robotic automation is invasive surgery. Such automation is especially important in the times of the pandemic when all the efforts of healthcare workers are focused on saving the patients with difficult forms of the COVID-19, which often require surgery.
CMR Surgical, a UK-based startup, makes invasive surgery procedures easier with its robotic solution called Versius.
Video credit: CMR Surgical
Currently, Versius is employed at six major NHS hospitals across the UK and performs everything from minimal to difficult invasive surgeries, such as laparoscopy. Versius allows more precision and doesn't require a lot of incisions, which makes the time of recovery shorter.
Lately, CMR Surgical has announced that it is bringing its services to France and that the first Versius there will start working at Clinique du Parc hospital in Saint-Etienne. France, however, won't be the last destination for CMR Surgical, as the company plans to bring its solution to other countries around the globe.
4. Magazino GmbH Improves Logistics for e-Commerce
Transportation of goods has become one of the most critical issues during the COVID-19 pandemic. It especially affected e-commerce businesses, the demand for which has dramatically increased since the beginning of the pandemic.
Magazino GmbH, a German robo-logistics startup, has an optimal solution to the logistics disruptions caused by the coronavirus outbreak. Magazino's robots use machine learning and advanced computer vision to work alongside human warehouse workers and make the right strategic decisions, such as identifying, picking the orders, and bringing them for further delivery.
Video credit: Magazino
As of now, Magazino's robots operate in several European countries, including Germany, Belgium, and Poland.
The company runs its robots using a cloud-based intelligence network that ensures precision and also protects the robots from cyber threats and hacker attacks. This allows the robots to interact seamlessly with each other and share knowledge.
5. Simbe Robotics Helps Manage Retail Store Inventories
Since the beginning of the pandemic, we also saw brick-and-mortar retailers suffer from the sudden demand from consumers.
Stores around the world could hardly manage the panic-buying, and that's why we could observe so many empty shelves in stores. "Multiple surveys have shown that 70% of global retailers couldn't handle store inventories properly, resulting in the shortage of crucial goods," says Dorian Martin, a writer and educational expert at EssaySupply.com
Robotic automation can bring retailers a solution that won't let the same happen again. Simbe Robotics, an American robotics startup, offers such a solution.
Simbe's robot Tally is fully autonomous and provides different services to keep the store's inventory in order. It collects and analyzes the number of goods and notifies the staff when a certain product is low or out of stock.
Video credit: Simbe Robotics
The robot is using RFID, radio-frequency identification, and computer vision technology to scan the shelves. It generates real-time alerts when the product is misplaced or missing, giving the staff of the store a visual layout of the product audits.
Since the start, Simbe's Tally has been working in multiple stores across the U.S., including Decathlon and Schnucks. Recently, Simbe has raised $26 million in investments and will produce additional 1,000 Tally robots in the next two years. The company is also planning to expand to other countries, making it a worthy startup to keep your eye on in 2020-2021.
Wrapping Up
As you can see, the robotics industry is actively developing. More and more robotics startups emerge and bring their solutions, changing our future forever. The robotics market will keep growing, inspiring more and more entrepreneurs around the world to open innovative startups.
The top 5 startups that we shared with you today already allow you to see this change in action. Thanks to the innovations they already brought, we now can safely say that they've made a worthy contribution to the growth of the robotics industry.
Estelle Liotard is a professional writer and editor. She does academic research for the top dissertation writing services and also runs her own blog about technological innovations and their impact on the business world.
Comments (0)
This post does not have any comments. Be the first to leave a comment below.
---
Post A Comment
You must be logged in before you can post a comment. Login now.
Featured Product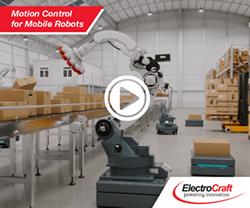 ElectroCraft is showcasing its award-winning mobile robot technology including their powerful and compact wheel drives, high-torque-density brushless DC motors, precision linear actuators as well as servo motor drive technology at a variety of conferences and tradeshows including the Boston Robotics Summit. Robotics Summit is the premier symposium for the sharing of ideas, technology, and market developments for robotic technologies across industries. Beyond a showcase and pitch of product, ElectroCraft is eager to participate in the collaborative discussion of challenges and opportunities that will shape the near and long-term robotic marketplace.