As the use of robotics and automation increases, so too does the need to protect these valuable assets.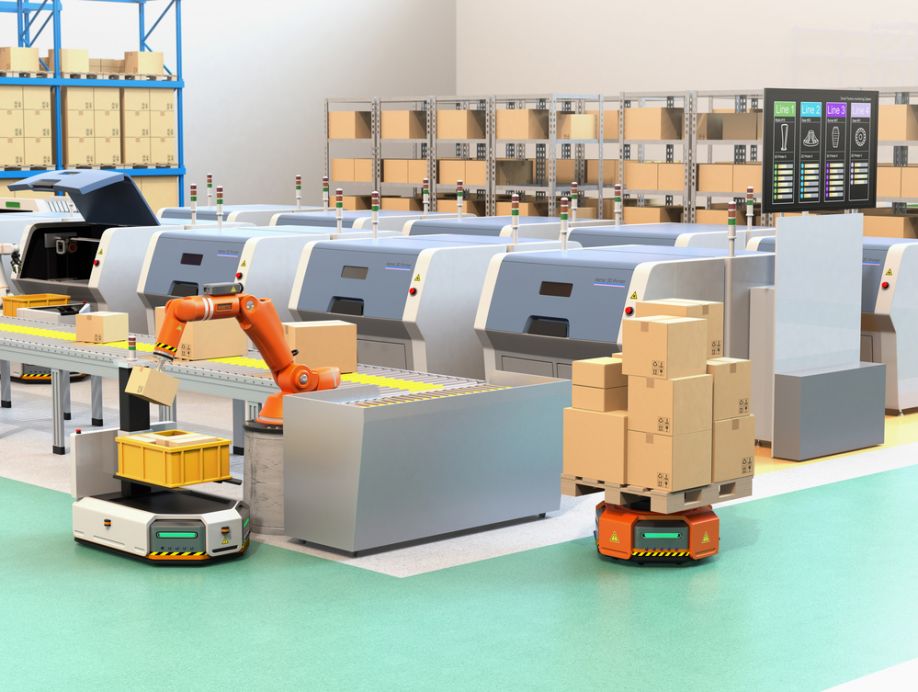 With online shopping and the e-commerce industry booming in recent years, the need for warehouse space whether for storage, manufacture or order fulfilment has increased dramatically. The circumstances of the last year and closure of high street stores though lockdown has made businesses rethink how they operate with many now opting for an online only presence. The trend looks set to continue driving more demand for warehouse space with property website Rightmove reporting a record number of enquiries for industrial and warehousing properties on both a freehold and leasehold basis since the beginning of the pandemic.[1]
The challenges of the pandemic have certainly made businesses reconsider how they operate with new requirements around safety and social distancing a specific concern. Although the draw for robotics and automation had been growing for some time, the events of the last year have accelerated their popularity further. Robotics and automated guidance vehicles (AGVs) have transformed the modern warehouse environment making rapid, accurate order fulfilment and next day delivery more easily achievable; offering new and innovative ways to deliver the goods.
According to a report by Associated Press, Amazon now operates 200,000 robots within its warehouses in the United States, however as Amazon Robotics chief Tye Brady points out, they lack 'common sense' and 'dexterity' and it is this feature that raises safety concerns for the robots themselves.[2] Unlike humans, robots see no context and lack situational awareness creating potential for accidents when the environment or circumstances around a task change.
Robotics and AGVs serve a valuable purpose making transport of orders and inventory within the warehouse facility safe and easy as humans and technology work in unison. Robots can complete jobs that are hazardous to humans such as working in darkness, handling hazardous materials or in extreme temperatures. They are also great at performing repetitive tasks that cause injury to humans. But while humans see danger and make decisions based on what they see, warehouse robotics simply follow known programs, autonomously navigating facilities on programmed routes. With the introduction of any new technology to a workplace, safety must always remain a priority: Safety of people and of assets.
The risk to humans in warehouses is well known with the UK logistics sector reporting around 28,000 non-fatal accidents at work annually but businesses are now realising the risk of safety to highly sophisticated and expensive assets noting that these too require protection. [3] The initial and ongoing costs of robotic deployment is substantial making it crucial for businesses to invest in the safety of these devices. Safety equipment manufacturers have responded to the changing needs of the warehouse environment adapting technology and quickly designing solutions that protect assets.
Technology that alerts pedestrians and operators when in close proximity makes it possible for humans to use their thinking power to protect devices that can't think for themselves. One of the greatest risks comes from overhead pickers descending onto robots below but this common incident can easily be avoided with tech that alerts operators of the presence of a robot. An audio/visual alert ensures vehicles do not collide with assets and it is even possible to integrate technology with vehicle speed control systems to slow automatically when in close proximity to an unmanned asset.
As the need for warehouse facilities grows so too does the appetite for robotics. Robotics offer logistics operators exceptional opportunity to increase output while streamlining service delivery, but safety must always remain the first priority and in today's warehouses, this is no longer limited to people but to robots and assets too.
Comments (0)
This post does not have any comments. Be the first to leave a comment below.
---
Post A Comment
You must be logged in before you can post a comment. Login now.
Featured Product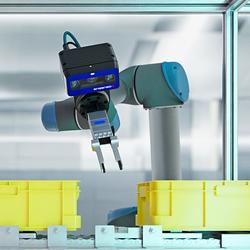 Combining the ease of use of a webcam with the performance and reliability of an industrial camera? The uEye XC autofocus camera from IDS Imaging Development Systems proves that this is possible. Its high-resolution imaging, simple setup and adaptability make it an invaluable tool for improving quality control and streamlining workflows in industrial settings - especially for cases where users would normally employ a webcam. The uEye XC autofocus camera features a 13 MP onsemi sensor and supports two different protocols: USB3 Vision, which enables programmability and customization, and UVC (USB Video Class). The UVC functionality enables a single cable connection for easy setup and commissioning, while delivering high-resolution images and video. This makes the uEye XC camera an ideal option for applications that require quick setup and need to manage variable object distances. Additional features such as digital zoom, automatic white balance and color correction ensure precise detail capture, which is essential for quality control.