How to Optimize Your Warehouse With AS/RS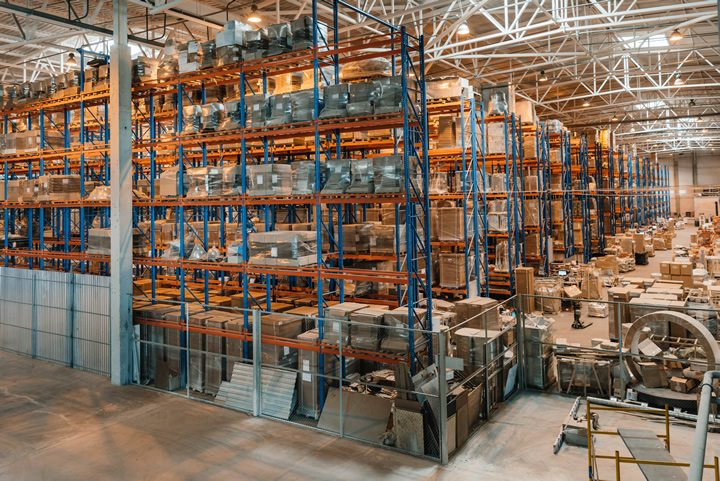 Running a well-optimized warehouse can help maintain high productivity levels, reduce error rates and keep clients satisfied. There are many ways to achieve better optimization, and installing automated storage and retrieval systems (AS/RS) is a popular solution.
They've been around for decades. They are useful for helping warehouses operate more efficiently via computer-controlled systems that pick desired items or place them in the right spots with impressive speed and accuracy.
What Are Some General Benefits of AS/RS Investment?
Because they feature such compact designs, these setups efficiently use floor space for storage and enhance facility output. An investment in AS/RS could help save on rent or enable readying a warehouse for growth in another area due to the extra space it provides.
Using AS/RS can also improve product security and overall quality control. For example, only authorized users can access an AS/RS, and they do so by entering an identifier and password. That means it's easy to trace possible product loss or theft back to the relatively few individuals who used an AS/RS within a particular timeframe.
Similarly, the enclosed nature of an AS/RS helps protect goods from dust, dirt, breakage or similar issues that could result in merchandise becoming unsellable. That outcome helps the bottom line.
Here are some things to consider when upgrading a warehouse with AS/RS.
Think About Using AS/RS for Pallet Storage
One emerging trend in warehousing is to combine AS/RS with pallet storage. That's an understandable pairing since pallets are so widely used in warehouses, and employees need efficient options for managing them.
Some solutions on the market feature pallet-shuttle technology with deep-lane storage. Those accommodate 20 to 30 pallets per row or location. Benjamin Thumm, product manager at Dambach Lagersysteme, spoke more about the push for automation. "It's about reducing complexity and costs while increasing performance. As mechanical engineering and controls keep further merging, companies will benefit from the need for less coordination and (fewer) standalone systems," he said.
Think about how an AS/RS could complement measures that have already been implemented for pallet management. For example, industry experts believe that as many as 50,000 warehouses may feature automated robotics by 2025. Some companies offer AS/RS options that work with autonomous mobile robots (AMR), for example.
Relatedly, AMRs may assist with pallet transport. Since some models can handle more than 2,500 pounds, some companies use them as forklift replacements.
To better understand how to use AS/RS for pallets and combining that technology with other options, consider Varner AS, one of Scandinavia's largest retailers. Company leaders wanted to build the world's best warehouse and knew AS/RS would play a key role. The facility has a seven-crane pallet-handling AS/RS with 48,000 locations, along with 224 robots and much more.
Identify Waste Reduction Opportunities
Looking for ways AS/RS could cut waste is another excellent way to move toward warehouse optimization. One example is to consider how it minimizes unnecessary worker movements when they pick merchandise.
Many warehouse workers walk for miles each shift as they grab the necessary items to fulfill orders, but that's arguably not the best use of their time or the money spent to hire them. Estimates suggest that product picking accounts for 55%-65% of a warehouse's labor costs. Using AS/RS could help address waste associated with employee travel time to locate items.
Another proactive option is to assess whether struggles with waste are due to items that spoil. People in the dairy manufacturing industry are increasingly interested in automation, especially due to their products' perishable nature. The increased efficiency made possible by AS/RS shortens the time that the merchandise spends outside of temperature-controlled conditions, minimizing spoilage.
Does the company struggle with waste due to picking errors or people taking too long to find the correct products? AS/RS can tackle those common problems, too. Before moving ahead with any AS/RS-related plans to reduce waste, consider choosing a few metrics to track. That makes it easier to ensure progress is being made or determine it's time to adjust a strategy.
Evaluate How an AS/RS Could Promote Safety
Warehouse optimization also becomes a more achievable goal when the most practical ways to keep workers safe are determined. An excellent starting point is to think about which areas of the facility have built-in risks. For example, many companies use AS/RS to take goods from freezers since the cold temperatures could harm humans.
It's also valuable to determine which duties put workers at higher risk of accidents. As mentioned earlier, many companies rely on forklifts less often by using automation. That approach cuts accident rates.
Some businesses also depend on AS/RS to support COVID-19 social distancing protocols. Many government authorities deemed warehouses essential during restrictions, which meant the facilities kept operating but with safety measures in place.
It didn't take long for AS/RS brands to tweak their messaging and explain how the technology could be exceptionally valuable for keeping productivity levels high while maintaining safety during the pandemic. For example, one company's solution claims to improve productivity by up to two-thirds compared to traditional shelving systems, even as workers keep their distance. It also offers a remote support feature to limit maintenance-related site visits.
Understand How AS/RS Could Facilitate Company Growth
Ongoing or future growth could also spur companies to pursue AS/RS solutions. Such systems can help a warehouse business meet or exceed its goals, often without increasing the workforce size. AS/RS can make a company more competitive despite an increasingly challenging landscape.
Andrew Hoyle, head of automation at Wincanton, noted, "Automation of storage and retrieval is particularly key to (the) high-speed operations demanded by the online sales world, especially where customer service is measured by product availability and the ability to meet challenging delivery cut-off times."
He continued, "The heart of any fulfillment system is the capability to efficiently manage inventory into the optimum format and store goods ready for fast processing." Even beyond the speed-related benefits, AS/RS may be a vital part of helping a company meet its growth goals.
That was the case with a Dubai-based bottled water company. It placed an order for a system exceeding €20 million to respond to its ongoing expansion. The installation reportedly doubled its production while reducing labor costs.
The company, which is the official bottled water provider of Emirates Airlines and distributes its product to several continents, has enjoyed ongoing success since its establishment in 2012. The brand's leaders expect the AS/RS expansion to sustain these positive results moving forward.
Take Care When Deciding How to Implement AS/RS
Besides applying these tips, managers need time to figure out the most appropriate ways to use AS/RS in their facilities. Think about current and future needs. AS/RS represents a substantial investment, but it should pay off in numerous ways, especially when applied effectively to operations.
Before deciding to invest in an AS/RS, executives should determine what they hope to achieve and what benefits those outcomes would cause in the short and long term. Thinking about things strategically should help them steer clear of making investments without having clear goals to support them.
Finally, no matter which factors combine to prompt AS/RS use in a warehouse, workers need enough time to get used to the new facility. When they have adequate transition time, they'll be more likely to feel excited and hopeful about the technology.
Comments (0)
This post does not have any comments. Be the first to leave a comment below.
---
Post A Comment
You must be logged in before you can post a comment. Login now.
Featured Product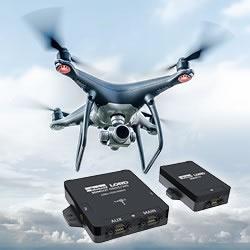 The new complete inertial navigation solution comes with GNSS/INS 3DMGQ7 sensor, 3DMRTK correction modem and real time SensorCloud RTK correction network. The sensor comes with Dual antenna GNSS, tactical grade IMU with centimeter-level accuracy with RTK. Low profile and light weight at 78 grams, this sensor is The sensor is optimized for size and weight in Unmanned Ground Vehicles, mobile robots and autonomous vehicles. The network interface 3DMRTK modem is seamlessly integrated into the 3DMGQ7 sensor supports industry-standard NMEA and RTCM 3.1 protocols. The network RTK support comes with cellular data plan. The SensorCloud RTK is a cloud-based RTK correction system with private encrypted data stream. Check out our G Series and C Series OEM products.