Here's How Automated Packaging Gives Your E-commerce Business a Competitive Edge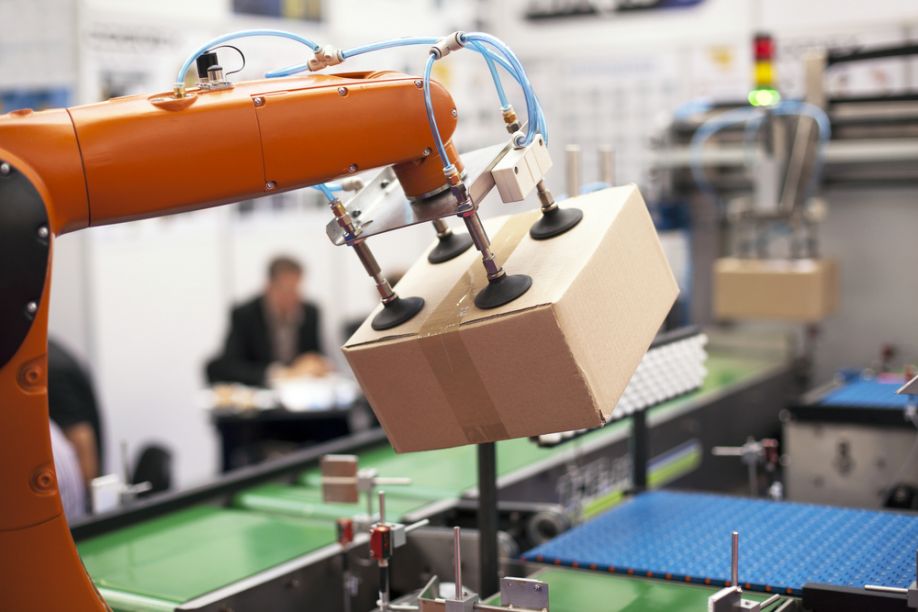 Fulfillment can be one of the most challenging parts of running an e-commerce business — especially as online shoppers get more demanding and consumer needs become increasingly volatile and hard to predict. As a result, many companies are turning to solutions that partially or fully automate their packaging processes.
Automated packaging solutions can streamline almost any business's operations, providing a potential competitive edge and benefits like reduced waste or lower labor needs.
Why Packaging Automation Is More Important Than Ever
Fulfillment is typically challenging regardless of niche, but it can be especially demanding with e-commerce in particular. This is especially true right now, as unprecedented growth in online shopping and a tight labor market means companies face record levels of demand and difficulty hiring new workers.
As demand has grown, it's also become much more volatile and difficult to predict. Consumer needs can change quickly, especially during major crises like COVID-19 that upset shoppers' priorities, disrupt the supply chain and limit the availability of essential goods.
This combination of rapidly growing consumer demand, changing needs and the expectation for fast turnaround on new orders means streamlined packaging processes are often necessary for e-commerce businesses to get ahead of the competition. Automation can help.
Modern packaging automation solutions can partially or fully automate the process, enabling companies to increase throughput without bringing on additional workers. Full-stack platforms and individual solutions are available at various price points and can mechanize most steps. Even small businesses that need to automate just one or two tasks can benefit from the technology.
The use of automation solutions can also enable businesses to shift the workers they have dedicated to packaging to other tasks, easing the current labor shortage.
Key Benefits of Packaging Automation for E-commerce Businesses
Packaging automation offers benefits beyond increased product throughput. The consistency of automated packaging solutions can significantly improve the quality of finished goods. Errors also tend to be consistent, often making them easier to identify and fix than those made by human workers.
Automation can help a business improve information access. Automated systems, combined with technology like IoT-based inventory tracking tools, can communicate with each other. This increases data transparency and availability.
These systems are often a good fit for businesses trying to reduce waste or become more sustainable. The repeatability of processes completed by automated systems can minimize the number of packaging products used, ensuring the least amount of waste goes to landfills.
How An Automated Packaging Line Helps Business Navigate a Growing Labor Shortage
Labor costs and the potential for repetitive stress injuries or musculoskeletal disorders may also make packaging automation a worthwhile investment.
Processes that require workers to make many repetitive movements throughout the workday could put them at risk of a musculoskeletal disorder. These injuries are caused by the strain inflicted on muscles, joints and ligaments.
Automation systems can often free up workers for more important tasks, potentially reducing the total amount of labor needed to keep the site running while also preventing harm.
Choosing an Approach for Package Line Automation
Strategies employed by businesses can vary significantly depending on the products they are packaging. Companies with a high percentage of single line orders of variable sizes may use an automated packing system that selects the correct-size box for a product, packs it and prepares it for shipment.
Larger, more specialized robots can handle other tasks — like the picking and placing of items on a conveyor belt — and may be more effective for businesses that take large numbers of multi-line orders.
E-commerce businesses that choose fully automated solutions should be aware of how they tend to fail and what they can do to keep equipment running for as long as possible.
Bagging knives are essential equipment that separate sealed packages from one another during the packaging process. These knives can fail — but effective knife stewardship practices, like using a preventive maintenance strategy, can ensure they last longer before needing repair or replacement.
In any case, almost all aspects of the packaging line can be automated. Individual systems can communicate with a centralized platform if needed.
Specific Strategies for Packaging Line Automation
Some manufacturers may also benefit from the application of specific automation technologies. For example, label data management systems are used by medical manufacturers to ensure only approved labels are printed.
These systems create a "single source of truth" for product labels, providing the packaging team with a stored tag they know will be accurate for a given product. This can help medical manufacturers streamline the label generation process, coordinate packaging and reduce the risk of error in labeling finished goods.
More complex systems may utilize facility-floor robotics to assist human workers or fully automate certain processes. For example, conveyors are a common automation strategy. Large, well-resourced businesses may also invest in robotic automation platforms that take advantage of machine vision, robot arms and automated packaging systems to manage processes like picking, packing and quality control.
Other systems use less complex hardware to automate tasks that normally require significant labor from human workers. Businesses that need a relatively simple inventory control system may use technology like RFID for automated package tracking throughout a facility. With this approach, the company places tag readers at key locations throughout a factory, warehouse or similar site.
The RFID reader continuously scans for special labels and reports the ones it detects to a centralized system. As products move around the site, the reader can effectively track them and update their locations.
Using Automated Packaging Solutions to Outperform the Competition
Growing pressure on e-commerce businesses has made it harder than ever to stay competitive. Fulfillment, in particular, can be difficult to execute well without the right technology.
Packaging automation platforms and technology like RFID inventory tracking systems can provide invaluable support to a business's packaging line. As demand from online shopping grows, these systems are likely to become even more essential.
Businesses wanting to incorporate automation into their packaging line should investigate the potential benefits of available solutions and the upkeep these systems will need.
Modern automation systems are typically designed to be flexible, meaning that even businesses contending with volatile demand and needing an agile packaging line can use them to navigate a changing market.
Comments (0)
This post does not have any comments. Be the first to leave a comment below.
---
Post A Comment
You must be logged in before you can post a comment. Login now.
Featured Product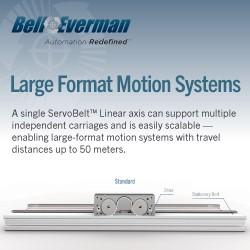 Manufacturing and packaging operations that still depend on manual material or parts handling operations can reap immediate benefits from a type of automation based on long-travel Cartesian robots with custom end-of-arm tooling (EOAT) and advanced sensing capabilities. These robots can support a variety of machines - performing otherwise manual tasks such as machine tending or transferring in-process parts - making long-travel Cartesian transfer robots a major upgrade to processes and operations. Download the White Paper from Bell-Everman