Benefits of Miniature Industrial Robots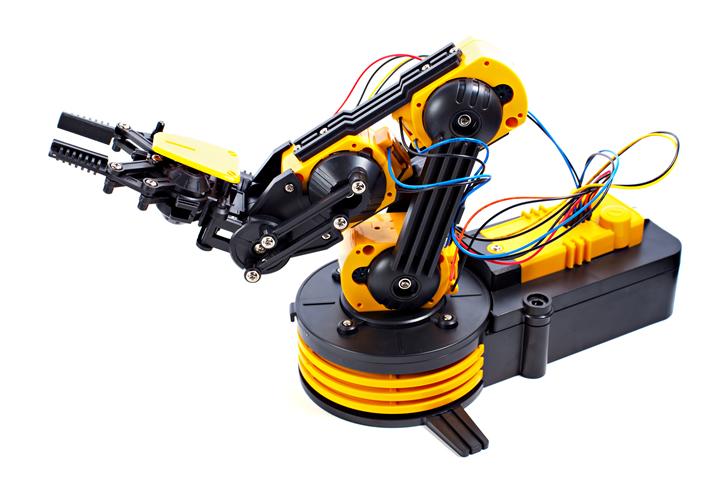 Most businesses today understand the benefits of automation, but not all robots are the same. Today's industrial robot market is vast and diverse, featuring a broad range of different machines to fit various applications. One intriguing robotics subset that's grown in popularity recently is miniature robots.
While miniature robots may not be able to perform all of a larger bot's actions, they have several advantages. Here are eight of the most noteworthy.
Affordability
One of the most significant challenges with implementing robots is their expense. While costs have fallen over the years, industrial robots still cost around $27,000 on average, not including the cost of integration.
Miniature robots are often more affordable, as they contain less material. This allows facilities to experience the benefits of automation without a considerable upfront investment.
Scalability
Miniature robots' low cost also makes them more easily scalable. Implementing more machines is also easier because of their smaller size.
Take a manufacturing line, for example, which is a common use case for miniature robot arms. Instead of automating an entire line at once, manufacturers can place one or two robots in a workflow. After seeing their benefits and making more money, they can automate other spots in the same line. Adding more robots won't take much money and won't require reorganization to create more space.
Mobility
Another key advantage of miniature robots is their mobility. Since they're smaller and lighter, facilities can move them more easily. This is ideal for warehouses that adapt to changing seasonal demand, or hospitals, where robots will need to operate in different rooms according to real-time needs.
Utility and construction companies can use miniature robots to inspect areas too small for humans. Emergency response crews can use them similarly, looking for survivors amid rubble.
Precision
Miniature robots are also often more precise. Some available options today feature 0.005 mm position repeatability thanks to smaller components and movement axes.
This high precision makes them ideal for medical applications or manufacturing small or sensitive products.
Energy Efficiency
Most industrial robots today can improve facilities' energy efficiency, but miniature bots are often more efficient. Since these machines are moving less material with each motion, they don't require as much power.
Many miniature robots are small enough to rely on batteries for power. Those that do use direct power will consume less than a larger option, reducing operating costs.
Safety
With some facilities hosting as many as 130 robots, safety is a relevant concern when robots work alongside humans. Miniature robots ensure safety in two ways: faster response times and softer impact.
Since miniature robots are lighter, they have less inertia when moving, enabling them to stop faster when encountering a person. Their lower weight also means that if a collision occurs, it won't be as damaging.
Speed
Miniature robots are also faster than their larger counterparts outside of response times. Smaller, lighter parts take less time and energy to accelerate, enabling these machines to work up to 20% faster than their competitors.
This speed is ideal for picking, placing, parts assembly, and sorting. If a facility has an area that slows production compared to the rest of the workflow, applying smaller robots could help.
Power Density
Finally, miniature robots offer greater power density than larger alternatives. The combination of efficient motors and a smaller mechanical package give these machines more power per unit of volume, helping them maximize output in constrained spaces.
High power density is necessary for applications like robotic grippers. As a result, miniature robots often see work in handling sensitive materials and disassembly.
Miniature Robots Provide Multiple Advantages
While larger robotic systems are still the norm in most facilities, miniature robots are gaining traction across industries. As more companies realize these benefits, more will implement these smaller machines. Automation as a whole will become more accessible, efficient, and flexible as a result.
Comments (0)
This post does not have any comments. Be the first to leave a comment below.
---
Post A Comment
You must be logged in before you can post a comment. Login now.
Featured Product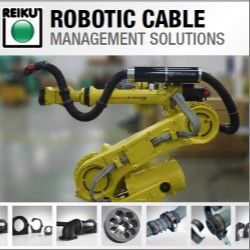 REIKU's Cable Saver™ Solution eliminates downtime, loss of revenue, expensive cable and hose replacement costs, maintenance labor costs. It's available in three sizes 36, 52 and 70 mm. All of the robots cables and hoses are protected when routed through the Cable Saver™ corrugated tubing.The Cable Saver™ uses a spring retraction system housed inside the Energy Tube™ to keep this service loop out of harms way in safe location at the rear of the Robot when not required. The Cable Saver™ is a COMPLETE solution for any make or model of robot. It installs quickly-on either side of the robot and has been tested to resist over 15 million repetitive cycles. REIKU is committed to providing the most modular, effective options for ensuring your robotic components operate without downtime due to cable management. www.CableSaver.com