Gain a Competitive Edge with Cold Chain Automation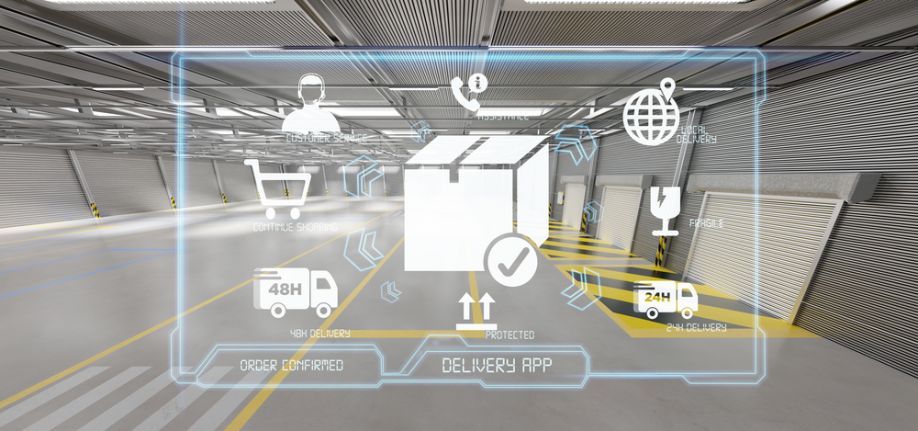 Automation is revolutionizing virtually every industry today, including cold chain warehousing. Warehousing companies can get a valuable edge over their competitors by implementing smart automation strategies. Digitalization is only going to grow throughout the industry and beyond over the years ahead. Cold chain businesses that dive into automation now will be industry leaders and gain the full benefits of innovation.
The Impact of Industry 4.0
It is difficult not to notice the surging popularity of automation. It's no coincidence. Automation is a key part of Industry 4.0. This is the sweeping shift to digital and automated processes in the workplace that has been underway over the last few years. Industry 4.0 uses technology to address some of the most pressing challenges employers and businesses are facing while also improving workplace processes overall.
For example, manufacturing is adopting robotics and AI on a large scale in response to higher productivity demands and rising labor shortages. The warehousing industry is in a similar position, especially as online shopping increases demand for mail ordered goods, including food. Warehousing has to adapt to a shortage of warehouse real estate, as well, meaning optimization and efficiency are crucial.
Industry 4.0 trends, tools, and strategies are helping companies in cold chain and beyond respond to issues like efficiency and labor shortages. Automation offers cold chain companies opportunities to not only resolve these issues but also grow beyond them and outpace competitors.
Addressing Labor Shortages
Labor shortages are hitting every industry, but warehousing is in a particularly difficult position. Cold chain relies on a responsive, resilient workforce. The last year has seen a historic number of resignations across the US, though. In 2021, an average of 3.98 million workers voluntarily quit their jobs each month.
Automation is the perfect solution to staffing shortages. Even by automating only part of the warehousing process, cold chain companies can turn a skeleton workforce into a productivity powerhouse. Rather than replacing lost workers, automation augments the skills of every existing employee. Automation may also help retain employees.
For example, cold chain companies can implement automation for parts of the warehousing process that take place in the coldest spaces. A palletizing robot could be used to move units around in cold zones rather than having employees perform this task. This protects employees from low temperatures and makes their daily work experience more comfortable, allowing them to do their jobs more effectively. Interestingly, since a robot won't need to take breaks while working in a cold zone, work in these areas will become significantly more productive, even if only one robot replaces a rotation of multiple workers.
Leading the Way With AI and IoT
Cold chain companies can get an invaluable competitive advantage by applying AI and IoT technologies to their automation strategy. Artificial intelligence and the Internet of Things are both central to automation innovation. These technologies take what automation is already good at it and expand its capabilities and effectiveness even further. Cold chain holds some unique applications for AI and IoT, as well.
One great example of AI and IoT implementation in cold chain is energy and temperature management. Refrigeration, air conditioning, freezing, and humidity control can all use up extensive amounts of energy. IoT sensors combined with AI automation software can optimize energy consumption and significantly reduce costs. A cold chain company could automate their dehumidification process using this combination of tech, resulting in improved facility maintenance and a more effective use of resources. This also frees up workers to move on to tasks that can't be automated, rather than spending hours monitoring cold zone conditions manually.
One beneficial side effect of automation is that cost savings allow money to be reallocated to other areas. For example, a cold chain warehouse could update their refrigeration system or invest in more IoT and AI devices to automate other parts of their workflow. This snowball effect of benefits from automation will allow cold chain companies to innovate and grow at a much faster rate than competitors that are not implementing automation.
Logistics Efficiency and Optimization
Physical processes are not the only opportunities for automation in the cold chain. Logistics can benefit from automation, as well. Both AI and IoT are invaluable tools for automating and optimizing logistics. Applying tech to logistics can help cold chain businesses operate as efficiently as possible, allowing them to maximize the value of every resource.
Logistics may seem difficult to automate since it can be so complex. AI is able to process massive amounts of data, though, and rapidly pinpoint solutions. In fact, one of the leading warehouse automation strategies is big data and analytics. Data is the key to automating and optimizing logistics with AI. This is where IoT sensors become particularly important. IoT sensors can not only measure performance and record data, but also report that data back to a hub for processing. This creates a large, updated data set for an AI to draw from.
So, cold chain businesses could get real-time insights about how their facilities are performing, all without ever leaving a control center. Potentially even more valuable, AI can forecast demand and traffic using previous data, allowing cold chain companies to prepare for supply and demand shifts well in advance. AI can also help automate facility and equipment maintenance. With the help of IoT sensors, AI can predict when equipment will need to be tuned up or replaced, saving time and money.
This improves facility safety as well and protects goods from potentially being damaged or going bad. In fact, AI can even automate inventory management. By simply giving the AI info about when a unit arrived and how long it will last, the AI can track inventory conditions and notify employees about units that will need to be used or otherwise moved soon.
Setting the Cold Chain Industry Standard
Adopting automation is about more than adjusting to the digital age. Cold chain companies that shift to automation throughout their operations and logistics will get a significant edge over the rest of the industry. They will be able to provide better working conditions and improved service for customers and partners. When done right, the initial investment in automation results in long-term returns, from cost reductions to improved productivity. Automation is the future of the cold chain industry and the world at large.
Comments (0)
This post does not have any comments. Be the first to leave a comment below.
---
Post A Comment
You must be logged in before you can post a comment. Login now.
Featured Product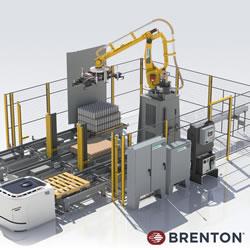 Brenton is a leader in robotic solutions with standard product offerings including palletizing and depalletizing for efficient an option for carrying hard-to-handle products, as well as larger scale systems with an optimized footprint; and case and carton loading solutions for numerous industries. In addition, Brenton works with customers on integrated solutions, offering robotics in a broad spectrum of robotics to fully integrate end of line systems. Brenton helps packaging customers protect their reputation and grow the trust of their consumers.