Global Standards for Commercial Robotics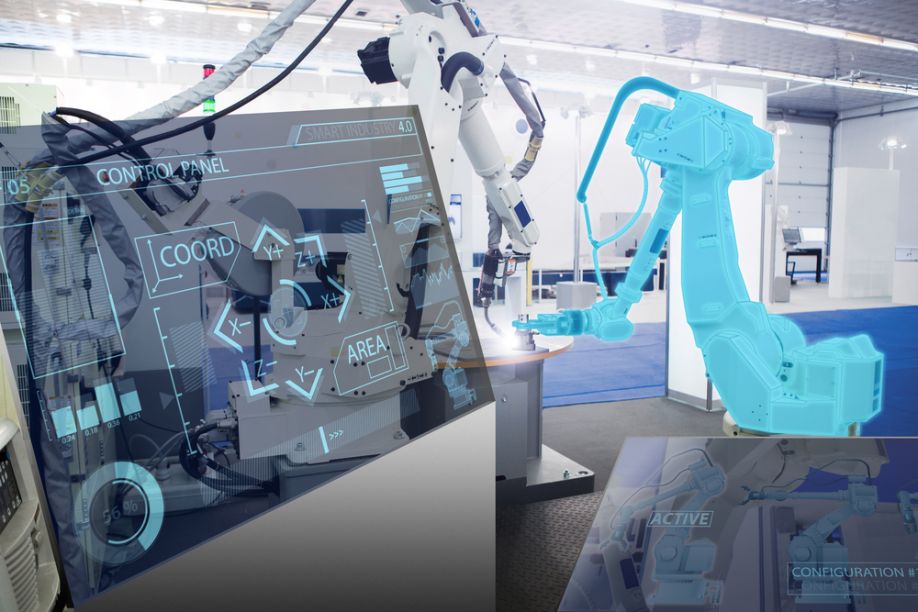 Every business should understand the international standards for commercial robotics and the key organizations and global markets related to them. Companies in every industry worldwide are currently reaping the benefits of automation.
A clear grasp of the world's most crucial regulations is key to success. Here is a brief overview of today's leading commercial robotics standards organizations and policies.
Key Standards and Organizations
There are hundreds of standards organizations all over the world. Many nations have their own robotics requirements, but all will comply with one institution.
The ISO — or International Organization for Standardization — sets the most important commercial robotics standards critical for businesses operating on an international scale. The regulations cover most safety and technical standards for robotics, both industrial and service-focused. In fact, the ISO has a specific committee for robotics — Technical Committee 299 — which establishes global robotics regulations.
The ISO is the largest and most authoritative of the international robotics standards organizations. An excellent place to start is ISO TC 299 standard ISO 10218-1:2011, which covers safety requirements for industrial robots.
ISO Technical Committee 299 also produces technical reports (TRs) and design-technical reports (DTRs) with additional guidance and best practices. For instance, technical report ISO/TR 20218-1:2018 covers safety design of end effectors on robots. These consist of the claw, gripper or other end-of-arm tooling devices that go on robotic arms commonly used in commercial robotics.
Regularly checking on ISO TC 299 news, TRs and DTRs is crucial. This is especially important as emerging technologies like IoT and AI change business and robotics operations worldwide. Commercial robotics developers can count on guidelines from the ISO for accuracy, reliability and global adoption, which is extremely helpful when working with these emerging technologies.
Other Commercial Robotics Standards Organizations
In addition to the ISO, a few other key robotics standards organizations are good to be aware of. The American National Standards Institute (ANSI) works with the Robotic Industries Association (RIA) to establish U.S. industrial robotics requirements. For instance, standard ANSI/RIA R15.06-2012 covers industrial robot safety for U.S. operations.
The Institute of Electrical and Electronics Engineers (IEEE) Robotics and Automation Society also publishes industry regulations and best practices. The IEEE's standards are more for those working in the commercial robotics industry, whether as operators, developers or engineers. These standards can still be helpful to know and help ensure robots include some basic universal best practices.
It is worth noting many in the U.S. will refer to OSHA for safety standards. However, OSHA has no robotics industry standards as of 2022. OSHA policies are generally regulatory standards and don't offer comprehensive guidance on robotics. Businesses should refer to the ISO's safety standards as a foundation since these are much more detailed.
South Korea takes a unique approach to robotics standards. In 2020, South Korean officials announced they would lift nearly all of the nation's robotics regulations in a bid to increase South Korea's domestic robotics market. Robots in South Korea won't have much to worry about outside of the ISO standards.
In Japan, the Japan Robot Association — or JARA — is a leading technical organization playing a key role in Japan's robotics standards and regulations. While the government ultimately manages these standards, JARA often drafts them.
The main body responsible for European technical standards is the European Committee for Electrotechnical Standardization — or CENELEC. This organization focuses mainly on electrical engineering regulations, although many of their mechanical and industrial standards may apply to industrial robots.
Key Global Robotics Markets
With all these essential standards and organizations in mind, it is worth knowing where robots are used and traded the most.
Singapore has the world's highest density of robots compared to its population, with approximately 918 robots for every 10,000 employees. South Korea is not far behind, with 868 robots per 10,000 employees. Japan and Germany follow with about half as many robots per 10,000 employees.
Interestingly, these nations are not necessarily the highest automation creators. Japan is the world's number one exporter of robots, exporting an estimated 32.3% of the global industrial robot supply. Germany is in second place, accounting for 11% of industrial robots exports. Italy, France and Denmark fill in the rest of the top five exporters.
Following this pattern, the commercial robotics trade tends to flow heavily from Japan and Germany into Singapore and South Korea.
Utilizing Commercial Robotics Standards
International commercial robotics standards are more than simple rules businesses and developers must follow. These standards ensure robots work correctly across different nations and regions, offering expert guidelines on safely and effectively designing and operating robots. Companies can improve their strategies by understanding and studying leading commercial robotics standards.
Comments (0)
This post does not have any comments. Be the first to leave a comment below.
---
Post A Comment
You must be logged in before you can post a comment. Login now.
Featured Product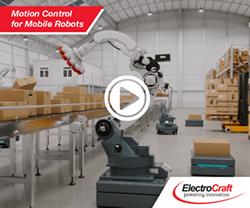 ElectroCraft is showcasing its award-winning mobile robot technology including their powerful and compact wheel drives, high-torque-density brushless DC motors, precision linear actuators as well as servo motor drive technology at a variety of conferences and tradeshows including the Boston Robotics Summit. Robotics Summit is the premier symposium for the sharing of ideas, technology, and market developments for robotic technologies across industries. Beyond a showcase and pitch of product, ElectroCraft is eager to participate in the collaborative discussion of challenges and opportunities that will shape the near and long-term robotic marketplace.