TONOMUS announces new 'next billion' competition targeting innovative ideas to enable tomorrow's cognitive communities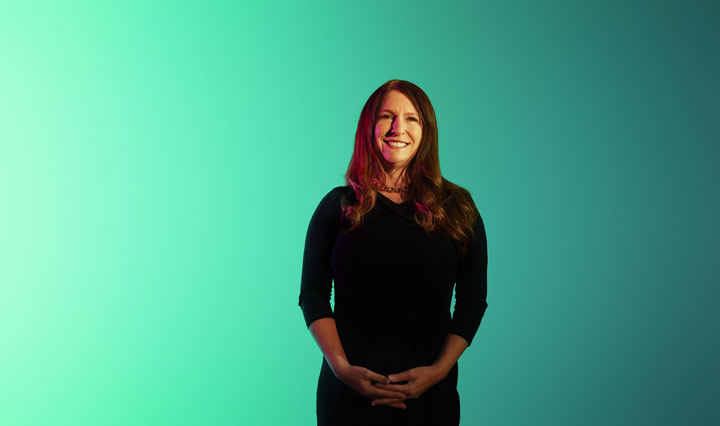 TONOMUS -- the cognitive multinational conglomerate and the first company to be established as a full-fledged subsidiary of NEOM -- today announced the launch of the second venture competition by its TONOMUS Venture Studio at LEAP23.
Titled 'The Next Billion', the new initiative invites participants to consider the new technologies and innovation that an additional billion people in the world's population might require in order to spark and sustain growth across key industries/verticals such as energy, food and mobility.
The competition is seeking to source ideas and ventures from a range of sectors that will help develop cognitive cities, which anticipate and resolve any challenges even before they occur, personalizing solutions and making the most of our planet's limited resources based on the collection and utilization of data authorized by residents.
TONOMUS' venture building and investing engine is tasked with developing disruptive, sustainable, Silicon Valley-modelled solutions to power NEOM's sectors and ecosystem of cognitive technologies.
Led by industry veteran and changemaker Beverly Rider, TONOMUS Venture Studio comprises both established and emerging entrepreneurs, VCs and C-suite executives. It aims to cement NEOM's reputation as the epicenter of innovation, and the Kingdom of Saudi Arabia as a place where the world's brightest minds and top tech talent can bring their ideas to life. Those interested in participating can get more information at https://www.tonomuscompetitions.com/
With the ability to interpret and map future needs, an ecosystem of cognitive technologies will truly make a difference in people's lives and add unprecedented value to the human experience. It moves data and decision making closer to the user and seamlessly integrates predictive, proactive solutions into everyday life.
Beverly Rider, CEO of TONOMUS Venture Studio, said: "With the global population surpassing eight billion, it's time to think about how we can proactively tackle challenges and seize opportunities to build a more sustainable future for humanity. Whether it's re-thinking mobility, energy, and food production, or harnessing digital technologies for infrastructure and continuous improvement of the human experience, the solutions for the world's growing cities will require the brainpower and cooperation of us all."
The announcement comes on the heels of TONOMUS' Metaverse New Venture Competition in January, which was focused on unlocking the true promise of the metaverse, while seamlessly integrating the physical and virtual worlds across a broad range of industries – from tourism, enterprise training, e-commerce and real estate, to construction, arts and culture, entertainment, and more.
The competitions are a crucial element of TONOMUS' strategy for its Venture Studio, which fosters global entrepreneurship, developing ventures and investments that will nurture the environment and creating new ways of community living.
Up to 20 semi-finalist teams will receive individualized coaching by experts from the TONOMUS Venture Studio and up to 4 winning teams will be invited to a 12-week program to incubate their ideas. Starting on 6 February 2023, the competition will welcome submissions until 12 April 2023.
About TONOMUS
TONOMUS is a world-leading technology enterprise powering the world's first ecosystem of cognitive technologies at NEOM. Evolving from its technology and digital sector, it is the first conglomerate to be established as a subsidiary of NEOM, a region in Saudi Arabia charting the course for a new future fueled by pioneering technologies. TONOMUS' digital infrastructure will be the operating system of NEOM, enabling the bold ambitions of its communities and industries. In partnership with global tech-industry leaders, it will co-invent the future of living with groundbreaking cognitive technologies. TONOMUS will leverage accurate, protected data shared by residents to deliver predictive and personalized services based on their day-to-day needs. Its solutions will be powered by unrivaled connectivity and computing capability, as well as cutting-edge AI and immersive technologies, all underpinned by global security standards.
Tonomus is the trademark name of NEOM Tech and Digital Company, a single shareholder limited liability company incorporated and registered in the Kingdom of Saudi Arabi with commercial registration number 3550134238 and fully paid up capital of SAR 500,000 and registered office at Building 4758, Al Khuraybah 49643, additional no. 9163, Kingdom of Saudi Arabia.
For further information, visit https://tonomus.neom.com/
About the TONOMUS Venture Studio
The TONOMUS Venture Studio builds ventures that focus on the cognitive ecosystem, including connectivity, computing capability, AI, and robotics, as well as the fundamental infrastructure that will support it all. Home to the TONOMUS New Venture Competition series, the TONOMUS Venture Studio is building a portfolio of ventures using Silicon Valley–influenced methodology and guidance. It will also build global talent capability and launch a new generation of entrepreneurs.
For more information, visit TONOMUScompetitions.com
Comments (0)
This post does not have any comments. Be the first to leave a comment below.
---
Post A Comment
You must be logged in before you can post a comment. Login now.
Featured Product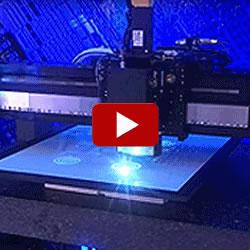 A traditional gantry system employs X-Y or X-Y-Z range of motion. Mounted on a base plate, usually granite, 2 parallel rails constitute the synchronized Y axis motion while the cross axis (bridge axis) provides the X motion. A vertical axis can be added on the bridge for the Z motion. A Split Bridge system can be less complex than a traditional gantry system because synchronization of the two parallel linear motors is not required. Both systems are used in industrial production, testing, and additive manufacturing.