Consumers are Ready for a Robot-Assisted World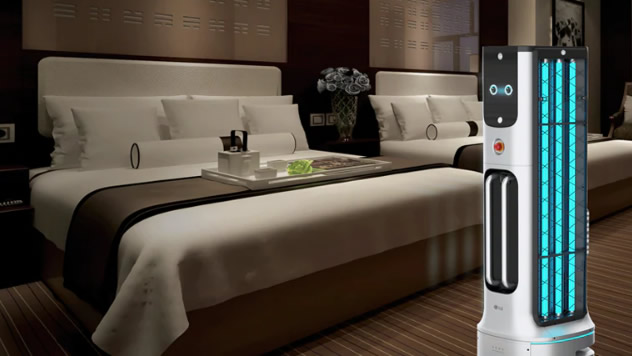 There has long been a question of how consumers would react to or accept interacting with autonomous robots in commercial settings. Following pilot programs and early adopter businesses that have successfully integrated a variety of robotic assistants into restaurants, hotels, hospitals and airports, it seems society at large is ready for robots to provide meaningful benefits for workers and consumers across a variety of daily activities.
Leveraging innovations in machine intelligence, environmental sensing and automation, leading technology manufacturers are now selling a variety of autonomous mobile robots capable of assisting consumer-facing workers with an approachable, friendly design. Far from the single-task machines that weld, cut or lift items on factory floors, these robots can intelligently navigate spaces to clean, offer patrons information, interaction and directional guidance, or directly assist human workers to deliver items in a restaurant, hospitality or retail setting.
First Contact
Home vacuum robots were the first autonomous machines to attract a large consumer base, proving that sensing and automation tech had advanced sufficiently to safely navigate the real world and perform a helpful action.
Delivery-focused robots are much larger, like the CLOi ServeBot. The ServeBot features a tower with three shelves that can hold up to 66 pounds total and a digital display that can present animations or even a friendly robot face to enable an inanimate object to project human-looking characteristics. Leading manufacturers have fine-tuned specifications such as width, speed, carrying capacity and battery life to optimize operations, while recognizing that consumers prefer interacting with technologies that are approachable, unintrusive and designed to look appealing.
Using robots such as the ServeBot, restaurants of any size can reduce their food delivery times and even increase purchases or upselling by freeing workers to spend more time on guest interactions and less time moving dishes or drinks from point A to point B. Items delivered by robots must be loaded and unloaded by a human worker, so customer interaction is still guaranteed, and servers can dedicate greater focus to questions or additional orders without the burden of armfuls of hot dishes.
Retail stores can benefit as well, using all the same functions as restaurants and adding the ability for robots to physically guide customers to their desired section, present mobile advertisements based on location or specific consumer characteristics, or give a virtual tour of the store.
As to the question of customer acceptance, one only needs to look to social media for the answer. Many of the early adopter restaurants recognized the marketing and novelty value of the robots and made sure to promote them as a cool new feature of their dining experience. Customers have responded with eagerness, with many excitedly sharing photos and videos of their robot interactions through their own social networks. After eliciting virtually no negative reactions from workers or consumers, these robot assistants will likely become a common sight in restaurants over the next couple years.
Helping You Get Where You're Going
Leading airports have been another early hotspot for robot deployments, where food delivery models are joined by interactive models, health & security models and sanitization models. Interactive information robots, such as the CLOi GuideBot, have so far been used to provide check-in assistance, flight information and navigation guidance, while specially designed health & security robots are in use to measure pulse rate, temperature, use facial recognition and detect fake credit cards and currencies. At the same time, sanitization robots can be used to disinfect surfaces. The CLOi UV-C Robot, for example, uses UV light that can kill up to 99.9 percent of pathogens within the parameters of its operation. In every case the robot is mobile, autonomous, self-charging and helps passengers while easing the workload of employees.
As the intelligence and navigational competence of robots continues to improve and travelers become more accustomed to the sight of mobile robots, airports will likely find even more ways to integrate them into the travel experience.
Where Few Robots Have Gone Before
Currently the majority of robot offerings are only available for indoor use, however we anticipate that outdoor use of robots will be coming in the near future. Indoor deployments involve mapping the space and handling a limited number of scenarios, whereas operating in the outside world involves exponentially more variables and potential complications.
As the industry continues to mature and demand grows, manufacturers are now developing more capable outdoor robots that will be able to perform efficient and reliable last mile deliveries or carry items to shoppers' vehicles. Once these robots are more common and available, designers and end users will likely find additional functions they can serve.
The Stage is Set
The promise of robots assisting with everyday tasks has been every consumer's sci-fi dream since the Jetsons debuted more than 60 years ago. While Rosey The Robot isn't quite around the corner, the tasks that she completed and functions she served are rapidly being addressed by an entire category of robots that manufacturers constantly improve and expand with new sensors and capabilities. Judging by the delightful receptions many early robots have received across multiple industries and environments, it seems people are ready for the many new benefits that robots can provide.
---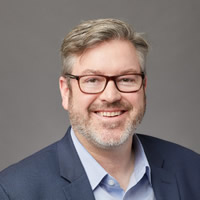 Jeffrey Weiland is the B2B robotics team leader at LG Business Solutions USA. Based in Lincolnshire, Ill., LG Business Solutions USA delivers business-to-business technology, including autonomous robots, tailored to the particular needs of customers in hospitality, retail, healthcare, education, corporate and transportation markets.
Comments (0)
This post does not have any comments. Be the first to leave a comment below.
---
Post A Comment
You must be logged in before you can post a comment. Login now.
Featured Product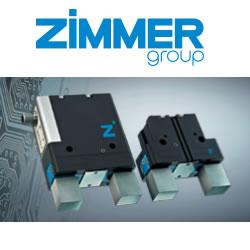 IO-Link is the first standardized IO technology worldwide for communication from the control system to the lowest level of automation.