How the Talent Shortage Is Helping and Hindering the Field of Robotics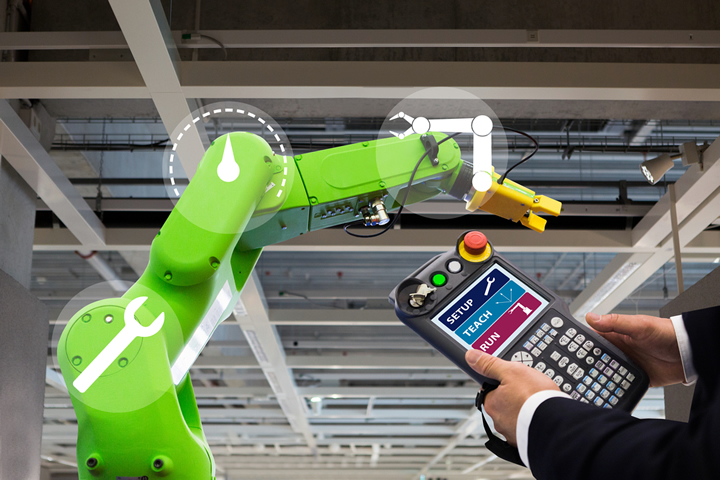 Modern robotics has existed for roughly a century, but innovation has risen sharply in the last decade. The rise has partly come out of necessity due to a talent shortage.
Science, technology, engineering and mathematics (STEM) companies are at a crossroads. They can use robotics to close the talent gap. Still, they need humans to program and maintain the robots. This guide demonstrates how the talent shortage is simultaneously helping and hindering the field of robotics.
What Does the Talent Shortage Look Like in 2023?
The past three years have seen a massive shift in the domestic and international workforces. Many people have left one industry for another or decided to retire during the pandemic, creating a talent shortage. Since 2021, numerous corporations, especially in tech, have laid off employees. Companies like Amazon led the way with over 27,000 layoffs in 2023.
The labor shortage is staggering in the U.S. The Bureau of Labor Statistics (BLS) reports that March 2023 saw the number of job openings decrease. However, there are still 9.6 million openings after a 1.6 million decrease from December. There are a lot of jobs out there, especially in STEM.
What Is the Talent Shortage in STEM?
Talent shortages have affected nearly every field, and STEM is no exception. This shortage has been brewing for a decade in the U.S. BLS data show America needs about a million more STEM professionals in the next decade if the country wants to remain a world leader in science and technology.
The U.S. has felt the pain of talent shortages, but other countries have also seen ramifications. For example, Germany reached a record shortage of 320,600 STEM workers in April 2022. The United Kingdom estimates a shortage of 173,000 employees in this field.
How Is the Talent Shortage Helping Robotics?
The talent deficit has affected the robotics industry, but some consequences have been positive. These developments demonstrate how the shortage helps robotics.
1. Breeding Innovation
A lack of skilled workers has forced many STEM organizations to turn to robotics. This effect has sped up innovation in robotics technology, filling the gap and improving processes. The last few years have seen incredible advancements in health care, manufacturing and more.
For example, robotics has become highly intelligent in cancer research. Robotic systems can detect cancer better than humans, leading to more accurate patient treatment. IBM's Watson for Health has been instrumental in robotics and health care. This system stores medical information from journals and case studies and can process all of them quickly.
2. Higher Salaries
Robots can partially close the talent shortage but they can't solve the problem entirely. Humans are still necessary to perform particular jobs. The openings on the market have led to higher salaries, especially for in-demand jobs. Companies need these highly skilled workers so they increase compensation to attract new talent.
For example, a high-demand job in robotics is a machine learning engineer. Companies need these employees because they create artificial intelligence (AI) and train machines to improve their processes. Indeed data show the average base salary is over $150,000 and can reach up to $250,000. A continued talent shortage will only make the wages rise higher.
3. Improved Safety
The talent shortage has also encouraged STEM companies to improve their working conditions. These jobs often require manual labor and dangerous work, so many organizations have turned to robotics to assist humans.
For example, many companies have made workstations more ergonomic through comfortable seating and sit-stand desks. Notably, safety has improved in technology for employees and customers. One example is autonomous rideshare. Companies like Cruise have introduced autonomous taxis in cities like San Francisco. Robotaxis enhance safety by not getting tired or distracted on the road like human drivers.
How Is the Talent Shortage Hindering Robotics?
The talent shortage has brought about many positive effects. Still, these factors demonstrate the potential negative consequences of the gaps.
1. Higher Costs for Businesses
The talent shortage has caused many companies to turn to robotics. The advancements have been positive, but they do come at a cost. The upfront cost of robotics technology is often lofty. Wealthy multinational corporations can afford it, but small businesses and startups may need help covering the costs.
For example, suppose a business needs a six-axis robot. The average cost for this robot is about $65,000, depending on the manufacturer. Experts say companies should create a budget by tripling the robot's price because they'll need funds for maintenance and potential overhauls. That means a business that wants a $65,000 robot needs a budget of $200,000.
2. Struggles to Implement Technology
The high cost is a limiting factor for many companies, and the talent shortage further strains organizations with robotics technology. They need humans to implement robotics systems. Workers with robotics experience have special skills to install and program these machines. These employees are necessary for the companies to be able to succeed.
Implementation is half the battle for STEM organizations. They must maintain their systems over time to ensure their investments are worthwhile. For example, a company may need highly skilled workers to inspect harnesses and cables and clean chips and debris. These processes can be delicate and require special training.
3. Delays in Robotics Tech Development
Fewer people in STEM overall leads to higher wages for those in high-demand jobs. However, the need for more skilled workers delays robotics technology development. Companies that struggle to find talent lack the personnel to research and develop new technology.
The smaller talent pool can also lead to higher competition with rival companies, requiring organizations to allocate more resources towards higher and less toward research and development. Companies may need to wait for more experienced hires before proceeding with projects.
How Can Robotics Address the Talent Shortage?
The talent shortage has affected many companies worldwide, but there are a few ways to solve it. First, organizations in STEM should invest in robotics education. Engaging workers at a young age, even starting in elementary school, sets the children up for success as they age. They'll have a baseline understanding of robotics heading into high school and post-secondary education.
The robotics industry should also broaden its horizons and cater to Generation Z. The younger generation has started entering and graduating college. Their digital native upbringing could significantly benefit companies. One way to recruit Gen Z and shorten the talent gap is to diversify organizations.
National Science Foundation (NSF) data shows women comprise only 34% of STEM workers. The research also shows Black and Hispanic or Latino workers only comprise 9% and 14% of STEM workers, respectively.
Closing the Gap
Robotics has become integral to human life. Advancements have made robots more intelligent than humans. However, outside factors have affected the robotics field.
Autonomous machines can close the gap, but STEM companies must deal with the talent shortage. This gap has benefited workers with higher salaries but can negatively impact companies with fewer resources.
Comments (0)
This post does not have any comments. Be the first to leave a comment below.
---
Post A Comment
You must be logged in before you can post a comment. Login now.
Featured Product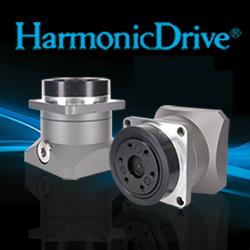 The SHA-IDT Series is a family of compact actuators that deliver high torque with exceptional accuracy and repeatability. These hollow shaft servo actuators feature Harmonic Drive® precision strain wave gears combined with a brushless servomotor, a brake, two magnetic absolute encoders and an integrated servo drive with CANopen® communication. This revolutionary product eliminates the need for an external drive and greatly simplifies wiring yet delivers high-positional accuracy and torsional stiffness in a compact housing.