Simbe Raises $28M Series B, Led by Eclipse, to Continue Transforming Retail Operations Through AI and Automation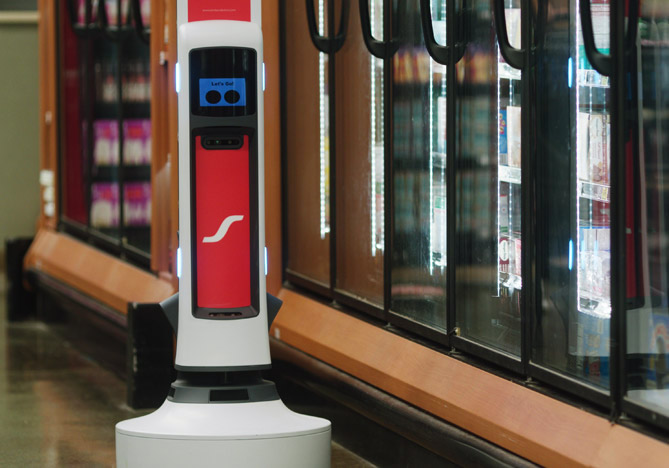 Simbe Robotics, Inc., the company leveraging AI and robotics to elevate the performance of retailers with real-time insights into inventory and operations, today announced a Series B equity financing round of $28 million, led by Eclipse.
As one of the premier venture firms specializing in the digital transformation of essential physical industries that impact daily life, Eclipse brings invaluable knowledge and expertise that will propel Simbe through its next phase of growth. Their investment marks a vote of confidence in emerging retail and grocery technologies, and will enable Simbe to meet rising global customer demand, enter future product areas, expand its team, and continue delivering value to new and existing partners by optimizing both in-store and e-commerce operations.
"We're honored to be supported by an investor like Eclipse, with a team that recognizes technology's incredible potential to significantly enhance retail operations, as well as greatly improve the customer experience," said Brad Bogolea, CEO and co-founder of Simbe. "Elevating the retail experience for everyone — retailers, their associates, and customers — through AI and robotics is the foundation of Simbe's mission, and this funding will enable us to share this vision and reimagined experience with more retail partners around the world."
Simbe is the category leader in retail automation solutions, combining cutting-edge AI and robotics in a single platform that empowers retailers to protect profitability and enhance business operations. The company's comprehensive business intelligence solution is powered by Tally, the world's first fully autonomous in-store product auditing solution that traverses aisles to generate exact product location data and identify out-of-stock, misplaced, or mispriced products at more than 99% accuracy. The platform transforms retail operations through proprietary AI, computer vision, RFID, and edge computing technology that delivers greater visibility, more accurate data, and real-time insights — creating a better experience for shoppers and store teams alike.
"As today's retailers grapple with inaccurate shelf data and antiquated inventory management processes, Simbe is completely revolutionizing the industry through AI and robotics — proving to be an invaluable solution that curbs these obstacles," said Jay Knafel, Partner at Eclipse. "One of the most challenging aspects of full-stack systems is engineering a solution that works. Not some of the time, but all the time, in every customer environment. When we saw Simbe's solution deployed across the country, in a range of store environments, and performing fully autonomously, we were impressed. Simbe has also designed the most consumer-friendly, compact robot of its kind that fits into any store and with any team, and deploys in hours. Simbe's platform and its volume of data are transforming retail, and we could not be more thrilled to support Brad and his team."
"A sizable percentage of global GDP is tied up in inventory," said Lior Susan, Founding Partner at Eclipse. "For retailers, mismanaged inventory is a $2 trillion problem and it's clear the industry needs better tools that allow retailers to understand how their stores are operating in real-time, in order to enhance the in-store experience for all. Simbe has demonstrated the power of AI- and data-driven solutions for driving sales, improving margins, increasing resilience within the retail industry, and ultimately, contributing to continued economic growth."
This latest round of funding follows a successful Series A in 2019, bringing the total amount raised by Simbe to $54 million. This funding also builds on the company's incredible momentum and growth, having increased its annual recurring revenue by 10X and contracted annual recurring revenue by 22X since 2020.
Since launching Tally, Simbe has made significant strides in refining its best-in-class retail automation solution. In 2020, Simbe introduced Tally 3.0, the latest iteration of Tally and the most advanced autonomous inventory robot on the market. Advancements in camera systems, data capture, 2D and 3D imaging, and more have led to more refined machine learning and AI models that deliver higher quality data and deeper insights into store environments. As a result, partners experience 3-4X ROI within 60 days when leveraging Simbe's business intelligence platform.
In 2023, Simbe developed new capabilities specifically tailored to the warehouse club format to prepare Tally for chainwide deployment across BJ's Wholesale Club locations, further validating that Simbe's solution can seamlessly integrate into any retail environment. In addition to partnering with BJ's Wholesale, Simbe has signed new agreements and expansions with leading retailers, such as Schnuck Markets, SpartanNash, Wakefern, Carrefour, and more. The company has also expanded its leadership team, bringing on a number of industry veterans to serve in key roles, including Chief Operating Officer and Senior Vice President of Sales. Together, these leaders have supported Simbe's strategic growth as it continues to build one of the most actionable and valuable datasets in the retail ecosystem.
Over the past 12 months, Simbe has:
Serviced 12 of the top 250 global retailers in the Americas, Europe, and the Middle East, including BJ's Wholesale, Schnuck Markets, SpartanNash, Wakefern, Carrefour, and more
Processed over 12 billion shelf photos
Analyzed over 5 billion products for on-shelf availability and price accuracy
Completed over 1.7 million hours of fully autonomous data capture operations alongside store associates and customers
For more information about Simbe and its comprehensive business intelligence solution, visit www.simberobotics.com.
About Simbe
Simbe Robotics is the global leader in automation solutions that give retailers unprecedented visibility and insight into the state of their store environments, while improving inventory and operational challenges. Simbe is a privately held, venture-backed company headquartered in San Francisco, CA and works with major worldwide retailers and brands across the US, Europe and Asia. For more information, visit www.simberobotics.com or follow the company at @simberobotics.
About Tally
Tally is the world's first fully autonomous in-store product auditing solution. Tally works in concert with retail store associates by empowering them with timely information to ensure products are always stocked, in the right place and correctly priced. Using a suite of sensors, the robot operates safely during normal store hours alongside shoppers and employees and doesn't require any infrastructure changes to the store. Tally's design is intuitive, friendly, and fits naturally into the retail environment. The robot scans entire stores up to three times per day and autonomously returns to its dock allowing for continuous operation. Combined with Simbe's cloud-powered software platform, powered by computer vision and machine learning, retailers have unprecedented information and insight into the state of their stores. This information can be used to streamline store performance, maximize customer satisfaction, increase sales, and optimize operational expenditures.
About Eclipse
With over $4 billion in assets under management, 70-plus portfolio companies, and a team of investors with deep operating expertise in technology, manufacturing, supply chain, logistics, healthcare, and consumer products, Eclipse is a leading U.S. venture capital firm. Its leadership team has the experience necessary to create and scale complex operations. Eclipse partners with exceptional companies that make physical industries more efficient, resilient, and profitable. For more information, visit www.eclipse.vc.
Comments (0)
This post does not have any comments. Be the first to leave a comment below.
---
Post A Comment
You must be logged in before you can post a comment. Login now.
Featured Product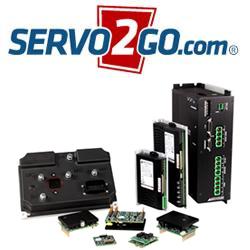 Engineered to drive brushless and brush servomotors in torque, velocity or position mode, Servo2Go.com offers a broad selection of servo drives in a wide range of input voltages and output power levels.