CMES Robotics Introduces Innovative Mixed Case Palletizing Solutions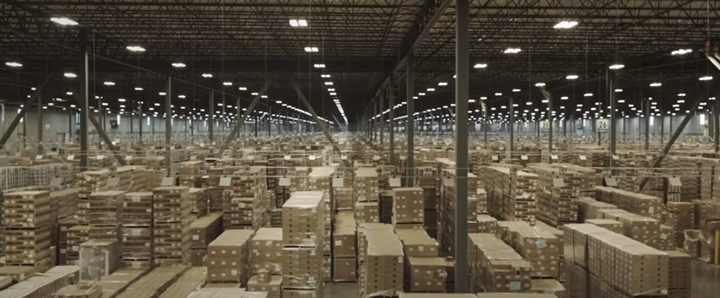 CMES Robotics, a leading provider of advanced AI vision software, is proud to announce a fully automated mixed-case palletizing system using Yaskawa Motoman. Together, they are introducing a solution that can palletize complex random cases at a production rate without needing training prior to deployment.
The new mixed case palletizing solutions combine CMES Robotics' expertise in automation systems with state-of-the-art robotic technologies. This collaboration aims to address the growing demand for flexible and efficient palletizing solutions in industries such as e-commerce, logistics, food and beverage, manufacturing, and more.
With the rise of omnichannel retailing and customized order fulfillment, businesses face the challenge of efficiently palletizing a variety of products with different shapes, sizes, and weights. Traditional palletizing systems often struggle to handle mixed case configurations, leading to slower operations, increased labor costs, and potential product damage.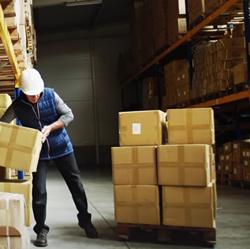 CMES Robotics mixed case palletizing address these challenges. The innovative system utilizes advanced vision systems and intelligent software algorithms to accurately identify and handle diverse products while optimizing palletizing patterns for maximum stability and space utilization.
By integrating high-performance robots with CMES Robotics' code-free easy-to-use control systems, the mixed case palletizing solutions deliver increased productivity, reduced labor requirements, improved order accuracy, and enhanced workplace safety. The collaborative efforts of these companies ensure seamless integration and streamlined operations within existing production lines.
"We are thrilled to bring these mixed case palletizing solutions to the market," said Alex Choe, President of CMES Robotics. "Our combined expertise and commitment to innovation have resulted in a truly easy-to-use system that will help businesses optimize their palletizing processes, increase efficiency, and meet the demands of today's dynamic market.
CMES Robotics is confident that the combined mixed-case palletizing solutions will transform the way businesses handle complex packaging requirements. With the ability to handle diverse product mixes, reduce costs, and improve overall operational efficiency, these solutions will empower businesses to stay competitive in an ever-evolving marketplace.
About CMES Robotics:
CMES Robotics specializes in creating advanced robotics technology that utilizes AI to enable 3D vision for logistics and warehouse robots. CMES AI software includes high-precision vision sensors, robot calibration tools, a powerful processing core, a simulator, and a variety of robot commands. CMES system is designed to be easy to use, with a code-free interface that allows operators to accurately identify and handle objects in real-time. This versatility makes the CMES system an ideal solution for a wide range of industries, allowing for optimized stacking patterns and adaptation to varying product dimensions. For more information, please visit our product site at https://www.cmesrobotics.com/video/ or contact us at info@cmesrobotics.com
Comments (0)
This post does not have any comments. Be the first to leave a comment below.
---
Post A Comment
You must be logged in before you can post a comment. Login now.
Featured Product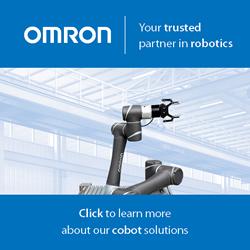 Humans and robots can now share tasks - and this new partnership is on the verge of revolutionizing the production line. Today's drivers like data-driven services, decreasing product lifetimes and the need for product differentiation are putting flexibility paramount, and no technology is better suited to meet these needs than the Omron TM Series Collaborative Robot. With force feedback, collision detection technology and an intuitive, hand-guided teaching mechanism, the TM Series cobot is designed to work in immediate proximity to a human worker and is easier than ever to train on new tasks.