Security Must Be Addressed Before Autonomous Delivery Can Thrive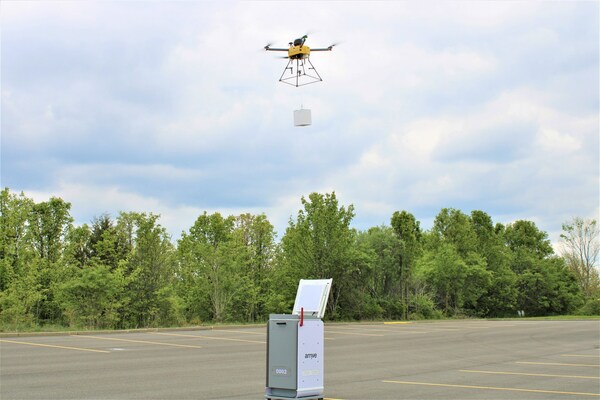 As autonomous package delivery moves beyond the nascent stage, industry and government leaders should focus on a regulatory and industry-level changes to speed worldwide adoption, says Arrive, the Indiana company focused on bringing Mailbox as a Service to the masses.
"Safety and security will serve as the bedrock and standard - not just for drone delivery, but for all autonomous delivery services," says Arrive CEO Dan O'Toole. "We envision a system that is protected, connected and ensures a reliable chain of custody."
Autonomous delivery uses advanced technologies like robotics, drones and driverless vehicles to transport goods and packages and is expected to revolutionize the logistics and transportation industry. More than 90 percent of the items that consumers order daily weigh five pounds or less, making them ideal candidates for autonomous delivery.
Traditional delivery often involves leaving packages unattended on porches and doorsteps, and about 1.7 million of them are lost or stolen daily in the U.S. Arrive's smart mailboxes fix that security issues and are designed to accept autonomous delivery.
"Without a smart mailbox for autonomous delivery package theft will only get worse," O'Toole said. "Consumers ordering food or medicine, for example, would never want their packages left unattended even for a second. They deserve peace of mind throughout the delivery process."
10 things to address to enable autonomous technology to deliver for consumers:
Enhanced safety and security: Autonomous vehicles and devices must be safe before being deployed. Arrive's smart mailboxes help improve safety by providing a secure endpoint designed to accept autonomous delivery.
Regulatory approvals: Autonomous delivery vehicles will need to be approved by regulators before they can be deployed. Arrive is working closely with regulators to ensure its solutions meet safety and security requirements.
Real-time notifications: Customers need to be able to track their deliveries in real time. Arrive's smart mailboxes provide that service.
Packaging café standards: Autonomous delivery vehicles need to be able to handle a variety of package sizes and weights. Arrive's smart mailboxes are designed to accommodate a wide range of package sizes.
Climate-assisted storage: Food and medicine often need to be stored in a climate-assisted environment. Arrive's smart mailboxes are designed to offer climate-assisted space.
Return logistics: Customers often want to return items that they have purchased online. Arrive's smart mailboxes enable delivery and return service.
Affordability: Autonomous delivery vehicles must be affordable to be widely adopted.
Convenience: Autonomous delivery must be convenient for customers. Arrive's smart mailboxes securely hold packages until they can be retrieved.
No sound or aesthetics nuisances: Autonomous delivery vehicles should not be a nuisance to the public. Arrive's smart mailboxes are designed to be quiet and discreet without unsightly lights or signage.
Carbon neutrality: Autonomous delivery should be carbon neutral. Arrive is committed to sustainability and is working to make its solutions carbon neutral.
About Arrive: Headquartered in Indianapolis, Ind., Arrive (formerly Dronedek) is a pioneering company revolutionizing last-mile delivery. Arrive addresses the evolving needs of autonomous drone and robotic delivery by unlocking the secure, seamless movement of goods and supplies between people, robots and drones. The company's smart Mailbox-as-a-Service platform and infrastructure solutions empower Autonomous Delivery Networks to operate more efficiently with secure and climate-assisted cargo space, smart alerts and chain of custody. Capabilities are accessible in apps, APIs, and processes that help partners and customers get the most out of conventional carriers, couriers and ADNs.
Comments (0)
This post does not have any comments. Be the first to leave a comment below.
---
Post A Comment
You must be logged in before you can post a comment. Login now.
Featured Product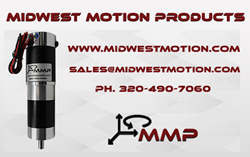 MMP specializes in supplying high-quality Brushed & Brushless DC Motors & Gearmotors for Robotics and Automation Equipment with a wide range of motor windings and gear ratios. With an impressive track record of more than 8,000 released DC Gearmotors designs and over 2,000,000 individual part numbers, we are renowned for our ability to handle large-scale orders. Due to our huge on-hand inventory, we are also well known for lightning-fast delivery of our standard products. We take pride in our dedicated customer service and our team of knowledgeable sales and engineering experts who are ready to assist you with custom design solutions tailored to your specific application. Additionally, we also offer a wide range of complimentary products, such as DC Motor Controls, DC Linear Actuators, AC-DC power Supplies, and DC Servo Amplifiers and others.