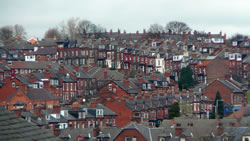 By Chloe Olewitz for Digital Trends: Most people don't know a whole lot about the city of Leeds other than its distinct regional accent, but believe it or not, local Leeds University is actually known for being a pioneering research leader in the field of robotics. The university's School of Civil Engineering has put together a key research team that is currently developing a fleet of civil service robots and drones that would effectively turn Leeds into a self-repairing city. The robotics research project is funded with £4.2M ($6.5M) of national funds, focusing on autonomous machines that would fix infrastructure issues across the city of Leeds, and perhaps, eventually, beyond. Leeds' robot fleet will focus on robotic fixes for citywide issues like burst or damaged utility pipes, broken or nonfunctional street lights, and road fractures that disturb drivers on their way to anywhere. Three main branches of the project cover the functions of the Leeds robots: Perch and Repair; Perceive and Patch; and Fire and Forget. The Perch and Repair segment covers research into robotic drones that can land, or "perch" like birds atop tall structures like street lamps or building-mounted civil structures. The Perceive and Patch team leads research into drones that can survey popular roads or even particularly dangerous ones in order to identify and repair potholes where they exist, and in the future, even prevent them before they occur. Cont'd...
For over seventeen years GeckoSystems has dedicated itself to development of "Mobile Robot Solutions for Safety, Security and Service.
Records 1 to 2 of 2
Featured Product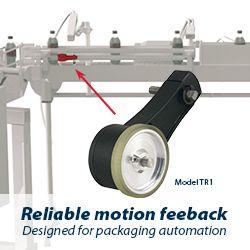 EPC is excited to announce our NEW online 3D Configurator. This new tool makes it even easier to configure EPC's products exactly how you need them for your application. The 3D Configurator interface is intuitive and works in any web browser for both desktop and mobile. It'll only take you a moment to learn your way around the program. Careful, though: it's so fun to play with, you may spend a whole afternoon on it!