Teams are competing to develop and put to the test hardware and software designed to enable robots to assist humans in emergency response when a disaster strikes.

The Original Announcement:
"Over the next two years, teams will compete to develop and put to the test hardware and software designed to enable robots to assist humans in emergency response when a disaster strikes. Based on proposals submitted in response to a Broad Agency Announcement, DARPA has selected and will provide funding for seven teams in Track A of the DRC to develop new robotic systems containing both hardware and software and 11 teams in Track B to develop software only.
Track C of the Challenge provides an opportunity for individuals and teams from around the world to compete without the need for hardware. Anyone with the skills to develop the software needed to advance core robotic software capabilities can register and participate using the open-source DRC Simulator..."
From original DARPA press release.
The Three Stages:
Virtual Robotics Challenge, June 2013
Twenty-six teams from eight countries qualified to compete in the VRC, which ran from June 17-21, 2013. The VRC teams were evaluated based on task completion and effective operator control of the robots in simulated runs for three tasks that addressed robot perception, manipulation and locomotion. To conduct the VRC, DARPA funded the Open Source Robotics Foundation to develop a cloud-based simulator that calculated and displayed the physical and sensory behaviors of robots in a three-dimensional virtual space, in real time. The simulator allowed teams to send commands and receive data over the Internet to and from a simulated ATLAS robot—information very similar to what would be sent between a physical robot and its operator in the real world. Members of top nine software teams will move forward towards DARPA's Robotics Trials in December 2013. Seven of these teams will receive DARPA support to compete with an ATLAS Robot.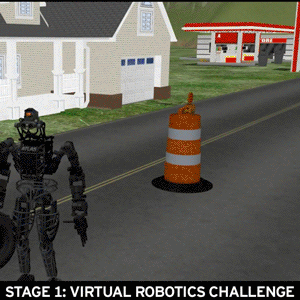 Darpa Robotics Challenge Trials, December 2013:
Teams with both the Atlas and custom robotic platforms will participate in the first physical competition, the DARPA Robotics Challenge Trials. At the Trials, robots will perform an array of individual disaster response operations. High-performing teams will be provided with continued funding to support participation in the final Challenge event in December 2014.
Operations:
Drive a utility vehicle at the site
Travel dismounted across rubble
Remove debris blocking an entryway
Open a door and enter a building
Climb an industrial ladder and traverse an industrial catwalk
Use a power tool to break through a barrier
Locate and close a valve near a leaking pipe
Attach a connector such as a wire harness or fire hose
Draft
pdf
of DRC trial tasks.
Track A Teams (Individual Hardware And Software)
Track B/C (Using Atlas Hardware)
Team IHMC, Institute for Human and Machine Cognition, Pensacola, Fla.
WPI Robotics Engineering C Squad (WRECS), Worcester Polytechnic Institute, Worcester, Mass.
MIT, Massachusetts Institute of Technology, Cambridge, Mass.
Team TRACLabs, TRACLabs, Inc., Webster, Texas
JPL / UCSB / Caltech, Jet Propulsion Laboratory, Pasadena, Calif.
TORC, TORC / TU Darmstadt / Virginia Tech, Blacksburg, Va.
Team K, Japan
TROOPER, Lockheed Martin / University of Pennsylvania / Rensselaer Polytechnic Institute, Cherry Hill, N.J.
Case Western University, Cleveland, Ohio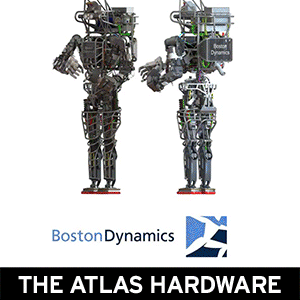 Darpa Robotics Challenge Finals, December 2014:
DARPA will host the final Challenge event, an end-to-end disaster-style scenario, in which teams will compete for $2,000,000 USD. Details of the final competition will be unveiled at the DARPA Robotics Challenge Trials.
The content & opinions in this article are the author's and do not necessarily represent the views of RoboticsTomorrow
---
Comments (0)
This post does not have any comments. Be the first to leave a comment below.
---
Post A Comment
You must be logged in before you can post a comment. Login now.
Featured Product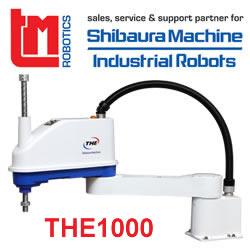 Designed for assembly and inspection applications in the electronics equipment and automobile components industries, the THE600 SCARA is a powerful automation tool. Advancing from the specifications of the existing THE400 SCARA, the THE600 has been developed to meet growing demand for fast-cycle automation. The THE600 model includes improvements in synchronised control and tracking precision. The THE600 is compact in design and offers improved high speed, with 60 per cent higher payload capacity than competing SCARA models in the same price range, making it the price-to-performance leader. Affordable price, impressive performance.