New online tool connects manufacturers with industrial automation expertise, products
The Industrial Automation Exchange
Bob Lowe | CSIA
A new online search tool established by the Control System Integrators Association (CSIA) will improve the way plant managers, directors of operations and other industry clients find control system integration companies to meet their automation needs.
The Industrial Automation Exchange, or "Exchange," as it is known, is CSIA's comprehensive online directory for locating qualified system integrators and product suppliers.
Robotics Tomorrow recently spoke with Executive Director Bob Lowe about the organization and the Exchange.
What is CSIA and what do you do for the Robotics and Advanced Manufacturing Industry?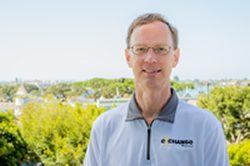 The Control System Integrators Association (CSIA) is a global, nonprofit trade association of more than 400 companies that seeks to advance the industry of control system integration. CSIA advances the industry by helping system integrators build a better business through improved business practices, being the forum for integrators to network, and influence the automation marketplace by promoting adoption of CSIA certification. Control system integrators use their engineering, technical and business skills to help manufacturers automate their industrial equipment and systems, including robotics. Members work in all manufacturing and processing industries.
Why did CSIA create the Industrial Automation Exchange?
CSIA created the Exchange to help manufacturers quickly and easily find system integrators and suppliers that could meet their automation needs. The Exchange replaces the association's popular "Find an Integrator" directory with a more robust online platform that connects end users, owners and operators with system integrators, plus with the products and information required for a successful industrial automation project.

How does the Exchange differ from a traditional, online directory or buyers guide?
The Industrial Automation Exchange displays industries and technical specialties to which the visitor applies a series of filters to quickly find integrators and suppliers who can fulfill their needs. The search results are rich with details because integrators and product suppliers created profiles that incorporate company descriptions, graphics, screen shots of the companies' websites, videos, whitepapers and company news. One of the distinguishing features of the Exchange is its ability to display information about the people employed by the integration firms and suppliers. People want to do business with people, not faceless companies.
What type of user was the Exchange created for?
End users, owners and operators of manufacturing or processing plants, directors of operations and procurement staff who want to find the right people with the right expertise and the right products to meet their needs are the primary audience for the Exchange. The Exchange saves end users time by aggregating the people, products and information in one, easy-to-use platform.
Can anyone post a question in the "Find an Answer" forum? Who will answer it?
Yes. Any member of the community – including visitors to the site – may post and answer questions. Find an Answer is similar to most online communities in that the community is self-moderated.
Why would visitors want to create a personal profile?
In addition to the ability to post and answer questions, visitors who create a personal profile are able to contact up to five integrators at a time, using the same contact form. For example, a visitor could send a request for information to five companies at a time. Privacy settings require a user to be logged in to see an individual's contact information.
How can the Exchange be used to support the robotics industry?
Robotics, motion and machine vision, all of which "play together" in the robotics industry, are "Specialties" in Find an Integrator and Find a Product searches on the Exchange. Therefore, in this one location, specialists can easily be located and compared, plus questions can be asked and answered. Visitors also can find industry and company news.
How does CSIA focus on and support education for individuals seeking careers in the industry?
CSIA is a member of the Automation Federation and are active in their workforce development initiative. Also, some of our members participate in the FIRST Robotics program.
What is CSIA Certification?
CSIA Certification demonstrates a system integrator's commitment to meeting the highest standards for business and management. Successful system integration businesses – the ones that end-users can be confident will meet their current and future needs – combine technical proficiency with sound business practices. Certification proves that the system integration company has met or exceeded CSIA Best Practices for business management.
How does a control system integrator become CSIA Certified?
To become a CSIA Certified member, a member company must pass an independent audit with stringent performance standards in nine management categories: general; human resources; marketing, business development and sales; financial; project; system development lifecycle; supporting activities; quality assurance; and service and support.
Certified members are re-audited every three years and recertified if they meet current performance standards. The certification criteria are spelled out in CSIA's Best Practices and Benchmarks manual, the accepted roadmap for system integrators committed to delivering the level of quality, performance and long-term support their customers expect.
Bob Lowe
Bob Lowe is executive director of the Control System Integrators Association (CSIA), a global nonprofit professional association that seeks to advance the industry of control system integration for the success of members and their clients. Prior to taking over his leadership role with CSIA in 2009, Bob spent 19 years in plant automation in the metals industry. He helped establish a control systems integration company, where he was president and technical staff manager. A founding member of CSIA, Bob served on the Best Practices committee, was instrumental in designing the CSIA Certification audit and wrote articles on audit preparation.
The content & opinions in this article are the author's and do not necessarily represent the views of RoboticsTomorrow
---
Comments (0)
This post does not have any comments. Be the first to leave a comment below.
---
Post A Comment
You must be logged in before you can post a comment. Login now.
Featured Product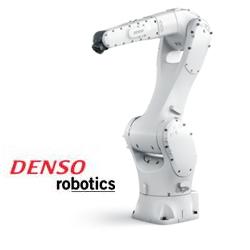 The new VMB series represent some of the newest members to our 6-axis family of robots. These high-performance, versatile units offer a longer arm reach and a higher load capacity than traditional models which make VMB an excellent solution for palletizing, packaging, and material handling. New features include greater air piping, valve and signal line options, as well as new programming options with state-of-the-art functions using our new WINCAPS Plus software. VMB offers an IP67 protection grade along with meeting ISO Class 5, which makes them suitable for electric parts, food manufacturing processes, and pharmaceutical and medical devices. With the addition of the new VMB large robots, all manufacturing processes can now be automated by DENSO Robotics.