Deep-Domain Conversational AI describes the AI technology which is required to build voice and chat assistants which can demonstrate deep understanding of any knowledge domain.
Deep-Domain Conversational AI
Tim Tuttle | MindMeld
Can you tell us a bit about MindMeld?
MindMeld is a leading Conversational AI company, now offering Deep-Domain Conversational AI. The company has pioneered the AI technology behind the emerging generation of intelligent voice and chat assistants and currently powers advanced conversational experiences used by some of the world's largest media companies, government agencies, automotive manufacturers, and global retailers. MindMeld's customers and investors include Google, Samsung, Intel, Telefonica, Liberty Global, IDG, USAA, Uniqlo, Spotify, In-Q-Tel and others.
What does Deep-Domain Conversational AI mean?
Deep-Domain Conversational AI describes the AI technology which is required to build voice and chat assistants which can demonstrate deep understanding of any knowledge domain. Deep-Domain Conversational AI relies on state-of-the-art machine learning approaches, big data techniques to manage large amounts of training data, as well as the curation of custom knowledge graphs which capture important domain knowledge for any application.
Why did the first generation of voice and chat assistant not live up the hype?
The first generation of assistants failed to live up to the hype because the available tools were not up to the task. Prior to now, chatbot builders have had two choices. They could rely on machine learning toolkits like TensorFlow, which provide advanced algorithms but little pertinent training data. Alternately, they could rely on cloud-based NLP services like wit.ai or api.ai, which provide basic NLP capabilities but are not sophisticated enough to build advanced chatbots for a custom domain. Very few developers have been successful leveraging these types of tools to build useful voice and chat assistants to date.
What benefits will consumers and companies see from Deep-Domain Conversational AI?
Over the next 3 years, many different types of voice and chat assistants will be on-command to help with many daily tasks. They will streamline common tasks such as ordering take-out food, booking a taxi, changing a hotel reservation, purchasing a product, finding a video to watch, and many more. We will be able to invoke these assistants using devices like Amazon Echo or Google Home; they will be available inside Facebook Messenger or iMessage chat; Siri, Google Assistant and Cortana will be able to direct your question to the best assistant for the job. The end result will be that consumers will be able to quickly accomplish a wide range of common tasks without needing to open their laptop or pull their phone out of their pocket.
How do you think this technology could be applied to the field of Robotics?
We already know from science fiction movies that the most natural and intuitive way for us to interact with robots is through human conversation. Deep-Domain Conversational AI is the first step toward enabling this transformative vision.
How is MindMeld making it accessible to companies?
MindMeld provides its machine learning platform to companies who want to build advanced voice and chat assistants. MindMeld licenses this technology to its customers and can also help them generate and manage the training data sets and models required to power advanced conversational interfaces.
What will the future of conversational AI look like?
While changes may not happen overnight, over the next 5 years, Conversational AI will become the primary way that we will interact with many online services. Most companies will need to build their own specialized conversational assistant, which will help respond to customer requests across a wide range of applications and devices. In 5 years, most applications and services will likely provide an option where we can find information and accomplish tasks using natural, familiar human conversation.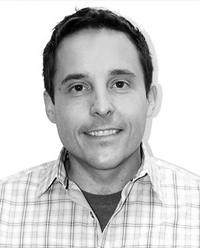 About Tim Tuttle
Tim started his career at the MIT Artificial Intelligence Lab, where he received his PhD. Tim has also served on the research faculty at MIT as well as Bell Laboratories. His first company built the Internet's first large-scale CDN for real-time data. His second company, Truveo, built the web's second-largest video search platform, reaching over 70M monthly visitors, and was acquired by AOL. Tim served as Senior Vice President at AOL responsible for the Truveo business unit. Tim is the author of eighteen technical publications and has been awarded several patents. He is also the recipient of the prestigious Harvard Business School Dubilier Prize for Entrepreneurship, and was selected as one of the 100 Top Young Innovators by MIT Technology Review Magazine.
The content & opinions in this article are the author's and do not necessarily represent the views of RoboticsTomorrow
---
Comments (0)
This post does not have any comments. Be the first to leave a comment below.
---
Post A Comment
You must be logged in before you can post a comment. Login now.
Featured Product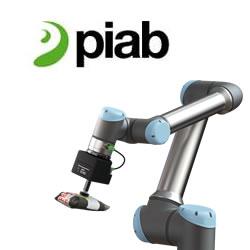 Piab's Kenos KCS gripper enables a collaborative robot to handle just about anything at any time. Combining Piab's proprietary air-driven COAX vacuum technology with an easily replaceable technical foam that molds itself around any surface or shape, the gripper can be used to safely grip, lift and handle any object. Standard interface (ISO) adapters enable the whole unit to be attached to any cobot type on the market with a body made in a lightweight 3D printed material. Approved by Universal Robots as a UR+ end effector.