"Mecademic created an innovative category of industrial robots; one that disrupts what is considered small, compact and precise"
Extra-small Precision Robot Arm
Caroline Chabot Chartier | Mecademic Inc
Tell us a little bit about Mecademic and your product the Meca500.
Based in Canada, Mecademic designs and manufactures the smallest and most precise 6-axis industrial robot, the Meca500. This ultra-compact 100% made in Canada robot arm is easy to integrate into a micro-precision application and is the perfect solution for manufacturers, machine builders and integrators in search of automation for confined spaces. The Meca500 enables unique automation solutions by saving space, improving flexibility, and requiring no maintenance.
The Meca500 was introduced in May 2015 and presented at the IEEE ICRA 2015 conference in Seattle. It took us about a year to perfect the Meca500. We delivered the first Meca500 to a local medical device manufacturer which uses our robot arm in a system for animal surgery. However, we made the Meca500 officially available in July 2016, and shipped multiple units to North America and Europe.
Our mission at Mecademic is to provide the most space-saving, accurate, and easy to integrate industrial robots that enable new: applications, products and discoveries. Due to our compact design the Meca500 is often used as a standard component for machine builders. We now strive to build a complete line of compact precision robots and become a leading manufacturer of industrial robots.
How does the Meca500 differentiate itself from other small industrial robot?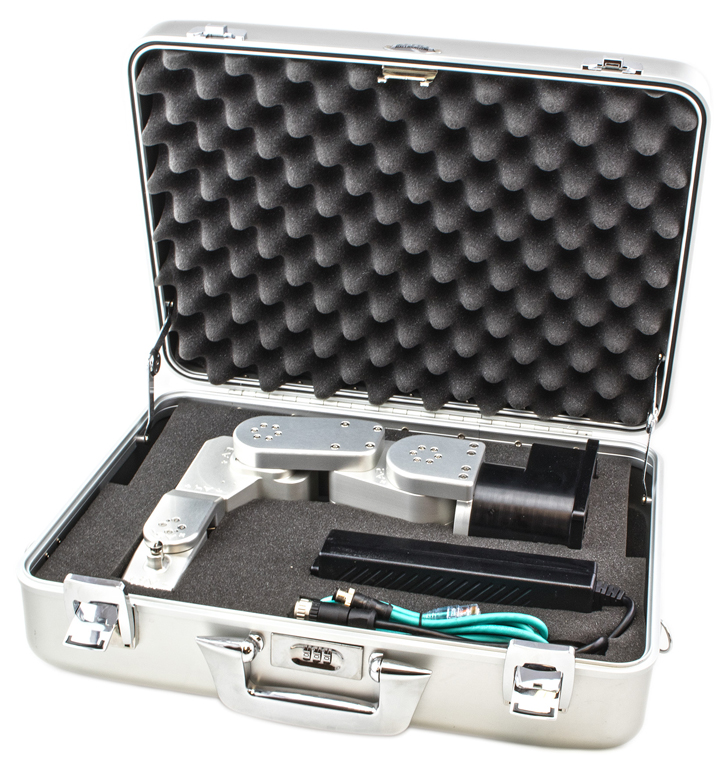 Besides being incredibly compact and precise, the Meca500 is also very easy to integrate. We have designed the Meca500 as a component, not as a stand-alone complex system. Since the Meca500 is to be controlled by another device it allows our clients to easily operate our robot arm with the proprietary robot programming language. We have designed a very simple communication protocol with less than fifty proprietary commands as well as the option to let them use their own programming language, as long as it is compatible with TCP/IP. You no longer need to learn yet another programming language, after reading Mecademic's very short User guide and Programming manual you are ready to go.
Beside the traditional needs required of industrial robots demands for the Meca500 is coming from an emerging market that do not necessarily perceive the Meca500 as a 6 axis robot arm but as a component for a system solution. The tool needed to switch from fix automation to flexible automation and to scale down from a robot cell to a desktop system solution or product.
Mecademic allows their customers to keep up with the most wanted features on the robotic and automation market. The software of the Meca500 has a dynamic development therefore, any new features developed is provided through a firmware update. We are currently developing a zero collision detection. The next feature in the pipeline is the zero gravity mode that will further increase the collaborative characteristics of the Meca500.
What market is this robot designed for?
Even if the Meca500 is a multi tasks robot and is adaptable it is made for the Electronic and Life Science industries. It is designed to be a solution for handling and manipulating small and delicate parts as well as for accomplishing precise assembly tasks such as needed in the Electronic industry. Its precision and compactness make it the ideal component for machine builders and solution providers in the pharmaceutical, medical research and lab automation fields.
Give us an idea on what is involved in the setup and programming required to get Meca500 up and running.
To operate the Meca500, you just have to connect it via an Ethernet cable to the robot (to a PC for example), there is nothing to download and you do not need the wifi to have access to the interface. You then open a web browser and, with an IP address provided, you will have access to the software. You can then control right away the Meca500 with the Mecademic web browser interface. The interface gives you access to a jogging window (which allows you to move the robot by pressing on arrows), it has a 3D representation of the robot, a programming window. You can import additional STEP models in the 3D environment, such as an end effector tool.
Your second option is to use the programming language of your choice (Matlab, Java, Python, etc.) basically any which are compatible with TCP/IP protocol. In such a program, you simply send motion instructions to the robot (as strings) and the robot's controller does all the necessary computations (path planning, interference checks, etc.). The commands are typical robot ones like MoveLin(x,y,z,w,p,r) or SetConf(1,-1,1). After each instruction, the robot's controller sends back a string with feedback from your request (e.g., the motion was successful or the requested pose was out of reach).
There are two documents to understand how to operate and program the Meca500, the Programming manual and the User guide. Both are short (about 50 pages total) and straight to the point and allow the user to be able to use the Meca500 without any training. We plan to have short video tutorials online eventually to simplify further the utilization of the Meca500.
What other 'options' does Mecademic provide?
We provide an electric two-finger gripper (in collaboration with Schunk) that is completely integrated to the Meca500. It has a 6 mm stroke and a controllable force of up to 40 Newtons. Our next robot arm is already in development.
In terms of software and features there is a constant R&D work, the most interesting two features that are imminent are the real-time collision avoidance and zero gravity mode. Whenever ready, these features will be available in the next units produced and for free to customers that are already using the Meca500 by simply updating their firmware.
Where do you think this small robotic arm market is going and how do you see Mecademic contributing?
The future of robotics is not only focused on the traditional production lines but also within products and eventually in people's home.
On production lines, manufacturers are scaling down their equipment where possible using smaller footprint equipment to decrease their cost of ownership as much as possible: better energy efficiency, less space needed, but also to increase versatility and adaptability of their production. Mecademic is playing an important role in this market now in providing a technology that will allow manufacturers to scale down and go towards agile/flexible automation.
For machine builders and solution providers, compact robotics means a whole new market for solution and product development. This is where Mecademic is leader and will remain a leader providing a line of compact and precise robotics that change how product conception is made.
The content & opinions in this article are the author's and do not necessarily represent the views of RoboticsTomorrow
---
Comments (0)
This post does not have any comments. Be the first to leave a comment below.
---
Post A Comment
You must be logged in before you can post a comment. Login now.
Featured Product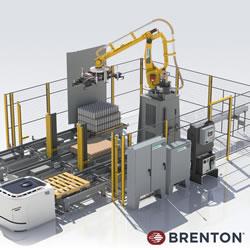 Brenton is a leader in robotic solutions with standard product offerings including palletizing and depalletizing for efficient an option for carrying hard-to-handle products, as well as larger scale systems with an optimized footprint; and case and carton loading solutions for numerous industries. In addition, Brenton works with customers on integrated solutions, offering robotics in a broad spectrum of robotics to fully integrate end of line systems. Brenton helps packaging customers protect their reputation and grow the trust of their consumers.