Telepresence devices create a sense of virtual reality whereby you experience the feeling of being elsewhere. The VGo robot becomes your Avatar.
New Vision and New Markets for Telepresence Robots
Dwight Moore | VGo
Please tell us a bit about VGo, who you are and what you do?
VGo is technically a special type of Telepresence device. Telepresence devices create a sense of virtual reality whereby you experience the feeling of being elsewhere. The VGo robot becomes your Avatar. For example, you may be physically located in Boston Massachusetts and your VGo Avatar robot could be touring the Louvre museum in Paris, France. Through the VGo you feel like you're at the museum at that moment, interacting with the people around you, watching, hearing, and asking questions about a special exhibit or painting.
This VGo Telepresence technology is currently widely used in business, healthcare, education, and the automotive industries to name a few. VGo robots enable doctors sitting in their office at Mass General Hospital to remotely treat patients in small villages of Africa. Homebound disabled children use their VGo robots to attend school with their classmates using this technology. Many times the robot wears the child's clothes or favorite sports jersey to class to give the robot a little extra sense that it is indeed the same child at home. In this use case, the robot facilitates the educational as well as some of the social needs of the child. Business use the VGo robots as productivity tools. Instead of incurring the costs and time of flying someone to a business meeting, VGo robots currently sit at board room conference tables alongside their human counterparts without missing a beat. The use cases are limitless…….
What is your vision for VGo in the next year?
We are currently developing next generation VGo robots that will be released sometime this fall. These robots will have many new features that will enhance the user experience even more in the markets I've mentioned as well as be at a price point that the consumer market can afford. For the price of a laptop, everyone can have their own VGo robot. Why not! For example, my parents are in their mid 80's living in Florida, and I live outside of Boston. A VGo robot enables me to bring my robot alive in my parents home, go find them sitting at the kitchen table, enjoy a nice visit with them, maybe check and see if they are taking their proper medications, all without leaving my home.
Where do you see VGo going in the next 5-10 years?
First, I predict that VGo's and other Telepresence devices will become the norm. You will start to see them everywhere. Just as the smartphone has become ubiquitous, so will robots. The price point will continue to come down as the demand and supply increase which will enable more and more robots to be deployed. And just like your smartphone today, third party software developers will start deploying VGo apps to enable the robot to do things we haven't even thought of yet. In addition to the current audio and visual experience, I predict the VGo robots will enter the realm of the Internet of Things by interacting with any device that is wirelessly enabled to stream video, audio and data seamlessly. Medical equipment, home theater equipment, printers, scanners, computers, tablets, phones, ATM's are just a few of the things a VGo will interact with.
Who is your primary customer at this time and how is the service funded?
As I mentioned earlier, the VGo's are currently widely adopted in the healthcare, education, automotive, and business industries. Generally speaking they are relatively inexpensive, so it is usually funded through traditional budgets. A business who are early adopters of this technology and buys 10-50 robots will usually fund it through their normal capital or expense process. Many educational institutions fund the robots through their budget process, or a charitable donation, or a parent. It really depends on the situation.
What industries are you looking at expanding to?
We are currently looking at the Business and Home Security markets as well as the General Consumer market.
Describe the changes that have been made to the customer support model and the cost.
Although we have the traditional customer support for our robots to assist a customer with anything that comes up, the VGo robots can also be used in a different way. Say a company the sells an expensive piece of equipment to a large OEM. The seller can deploy a VGo robot along with the equipment to help with remote monitoring and diagnosis to provide less "down-time" and a better overall customer experience.
What new features and functionality can we expect in the near future?
We're keeping some of that under wraps, but you can certainly expect more autonomy and much more data and communication interfaces with both business and personal use devices.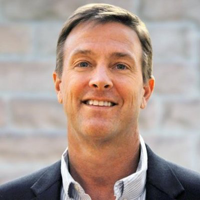 About Dwight Moore
Moore has spent his career building enterprise value for public and private companies in a number of industries, including the telecommunications and consumer electronics sectors in both domestic and international settings. He also brings extensive experience in operational management in innovative environments. In the past, Moore has served as Chief Operating Officer and Chief Sales and Marketing Officer at NTS (National Technical Solutions) as well as leadership positions for NCR and Lockheed Martin. Most recently, Moore served as President of Echelon Partners, a private equity company focused on growing small business.
The content & opinions in this article are the author's and do not necessarily represent the views of RoboticsTomorrow
---
Comments (0)
This post does not have any comments. Be the first to leave a comment below.
---
Post A Comment
You must be logged in before you can post a comment. Login now.
Featured Product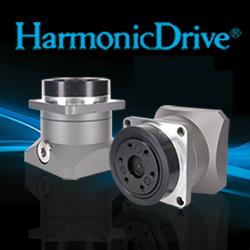 The SHA-IDT Series is a family of compact actuators that deliver high torque with exceptional accuracy and repeatability. These hollow shaft servo actuators feature Harmonic Drive® precision strain wave gears combined with a brushless servomotor, a brake, two magnetic absolute encoders and an integrated servo drive with CANopen® communication. This revolutionary product eliminates the need for an external drive and greatly simplifies wiring yet delivers high-positional accuracy and torsional stiffness in a compact housing.