The world's first robotic mobile phone RoBoHon, a pocket-size walking and dancing robot, started sale in last year in Japan offers a variety of services to Tourists.
Robotic Rent-a-guide for Japan Tourists
Junko Nirmala for | RoboticsTomorrow
Japan having 19 World Heritage Sites, Year around distinctive seasons of cherry blossom, Autumn, winter with snow and summer provides scenic beauty attractiveness to Foreign Tourists.
Japan attracted 19.73 million international tourists in 2015, with YOY increase; along with Tokyo Olympic 2020 Japan government has announced its plan of doubling the tourism target to 40 million visitors by 2020.
The Travel and Tourism Competitiveness Report 2015 ranks Japan 9th out of 141 countries overall, the best in Asia. Japan gained relatively high scores in almost all aspects, especially health and hygiene, safety and security, cultural resources and business travel; however Lack of or poor English signage and English-friendly services has been the negative score.
With out knowing the dialect it is not easy to go on vacation in Japan also due to the relatively low level of English of most local Japanese people. In addition Japanese Language does not utilize the Roman letters , leaving tourists either to be depended on limited information pre or post arrival ; and if tourists are able to afford /avail human tourist guides which are pretty expensive in Japan , Tourist could enjoy Japan.
While Human resources are becoming extreme shortage in every industry in Japan; including tourism; despite the potential market , shop keepers, tourist spot operators have been raising voices and companies have been working for long time to provide a solution for this market.
The world's first robotic mobile phone RoBoHon, a pocket-size walking and dancing robot, started sale in last year in Japan offers a variety of services to Tourists.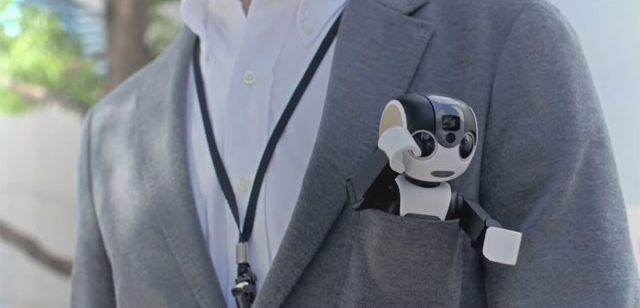 The human-shaped smartphone, developed by Japanese electronics company, Sharp and engineer Tomotaka Takahashi, inventor of the first robot astronaut 'Kirobo', went on sale with a base price of JPY 198,000 ($1,800 roughly). Apart from being used as a mobile, the 19.5-cm tall humanoid robot weighing 390 grams could be used as projector to display video, photos or maps. It also offers a wide range of applications based on conversation with the android. RoBoHon can also recognition faces of people using its front camera and then address them by their name.
Robohon can communicate currently in Chinese and English. Travelers can snap pictures with the internal camera, plus take advantage of the hospitality features to get information about certain locations, including Major tourist spots in areas such as the Asakusa and Shibuya neighborhoods of Tokyo.
Nikkei Reports mentions that The device can serve as a virtual tour guide. In one promotional video, a user in Asakusa asked Robohon, "What's up?" The responsive robot responds that rickshaw rides are available nearby.
But tourists do not worry about the pricing; Sharp will offer its talking, dancing Robohon humanoid robot smartphones for rental via a rare collaboration with partners outside its business, thus making it very reasonably priced for short term visitors.
Railway operator Keikyu will rent out the robot phones at Tokyo's Haneda Airport beginning April 25 2017 , Fees will start at 1,500 yen ($13) before tax for 24 hours. To connect the robot to the internet, users will need a separate mobile Wi-Fi router, also available for rent.
Though it is not announced on the future plans or additional functions for the ROBOHON in specific to tourism sector needs, it appears the ROBOHON guide may be hand held guide ; guiding on all historical, trendy, famous locations in japan including day to day real time activities/events per location at a very reasonable cost.
Clearly targeting 40 million tourist with each one having one Robohon; the robotic rental guide seems to be viable business model. Four companies play a important role in this robotic guide rental service. Sharp will sell the Robohon units to Keikyu the rail and airport operator which will operate the rental service and promote it by selling merchandise. Tokyo company which rents Wi-Fi routers to foreign visitors in travel hubs, will be involved in operations. Tokyo-based software developer which also worked on SoftBank Group's humanoid robot Pepper, is providing Robohon's hospitality programming/application.
Once the Haneda Model becomes viable for both tourists and operators then the Japan International Airport - Narita will not be of too far in implementing the guides in quick and feasible ways.
The personal digital assistants market is becoming extreme crowded in the market Amazon announced its Alexa voice assistant officially on the iPhone; Samsung's Bixby with new AI features, Microsoft's Cortana and so on with each product having distinctive features, Sharp`s Robohon, a Robot Smartphone allows to Put LTE SIM card to use it as mobile phone in its small humanoid robot pouch and communicates based on cloud language conversation learning with search facilities and voice recognition features. Not less than a human a guide and faster in searching and providing information than assistant- perhaps digital assistants are the new world we will have to live with.
About Junko Nirmala
Junko Nirmala is a Tokyo resident with 17 years of Professional experience in Technology and business consulting services. Her diverse background includes Advisory assignments completed for 70 plus Japanese companies on Globalization, Founder of startup company in Green Technology, conducting Training and seminars for Global Workforce in Japan and so on. Currently she is involved in Promoting Japan Robots Industry. She has authored 3 books and consistently writes for newspapers and magazines in Japan.
The content & opinions in this article are the author's and do not necessarily represent the views of RoboticsTomorrow
---
Comments (1)
I recently hired Robohon from Haneda airport, he can be turned to Narita airport. He makes a fun travel companion and is great at taking pictures for you.
Post A Comment
You must be logged in before you can post a comment. Login now.
Featured Product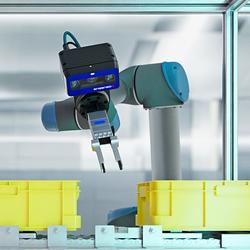 Combining the ease of use of a webcam with the performance and reliability of an industrial camera? The uEye XC autofocus camera from IDS Imaging Development Systems proves that this is possible. Its high-resolution imaging, simple setup and adaptability make it an invaluable tool for improving quality control and streamlining workflows in industrial settings - especially for cases where users would normally employ a webcam. The uEye XC autofocus camera features a 13 MP onsemi sensor and supports two different protocols: USB3 Vision, which enables programmability and customization, and UVC (USB Video Class). The UVC functionality enables a single cable connection for easy setup and commissioning, while delivering high-resolution images and video. This makes the uEye XC camera an ideal option for applications that require quick setup and need to manage variable object distances. Additional features such as digital zoom, automatic white balance and color correction ensure precise detail capture, which is essential for quality control.