If I make a change on a design, I have to be able to apply the changes quickly. And since we are competing against bigger, high-end eyewear manufacturers, we have to deliver the highest quality even if we do quite smaller productions.
Building Up Today's Manufacturing Startups: Lowercase NYC
Contributed by | Robotiq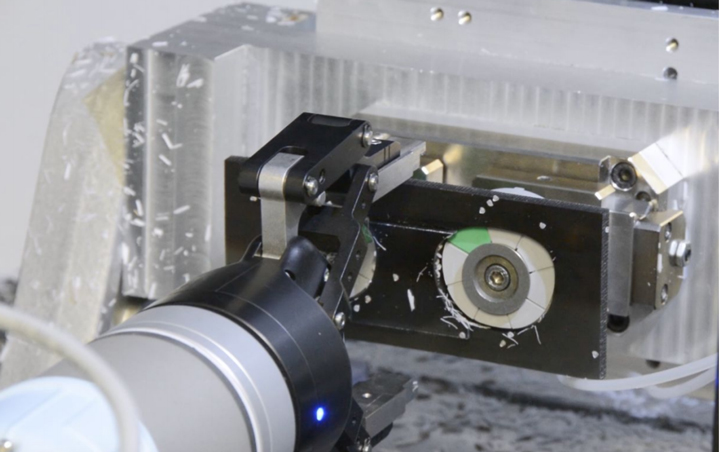 Brian Vallario and Gerard Masci started Lowercase. From the beginning, automation offered low production costs while guaranteeing high quality frames. Suddenly, the main challenges of the 80's have become the opportunities of today. The company's vision was to have full control on the product and deliver high-end quality, even with an as small a production as theirs.
A Five Day Integration Project
Before launching Lowercase, Brian Vallario specialized in digital fabrication in an architecture firm. He didn't know much about robots, but was aware of the benefits of automation. "I had done a little bit of research on robots when I was in graduate school, but I never really had any working experience with them. It was a complete learning process but it went fairly smoothly. With the help of Axis New Jersey , we were put in touch with an integrator but the majority of the integration was done on our own."
Never Too Small for Cobots
"Flexible, easy to redeploy and cost effective" Cynthia Kradjel, account manager for the New York metro area at Axis, found the perfect match for the start-up business. "When Lowercase came to us with their design concept, our automation engineers put together a cost effective solution, yet flexible enough to be redeployed as their business grew."
Automate Your CNC Machine in 5 Days
"We recommended the Universal Robot mainly because it is collaborative, but also because it is easy for users to program it and change how they want to deploy it, adds Cynthia Kradjel. As their business grows, they maybe will want to add movements or add numbers of stops in the process that the robot does. We also chose the Robotiq Gripper as an ideal solution for this application. We felt that it will be able to accomplish the types of movements in a very repeatable and practical way. We then brought an integrator, Richlin Machinery, who was able to design a platform where the robot stands and was also able to design a solenoïd based solution so that the robot can communicate with the CNC machine and bring parts in and out as needed."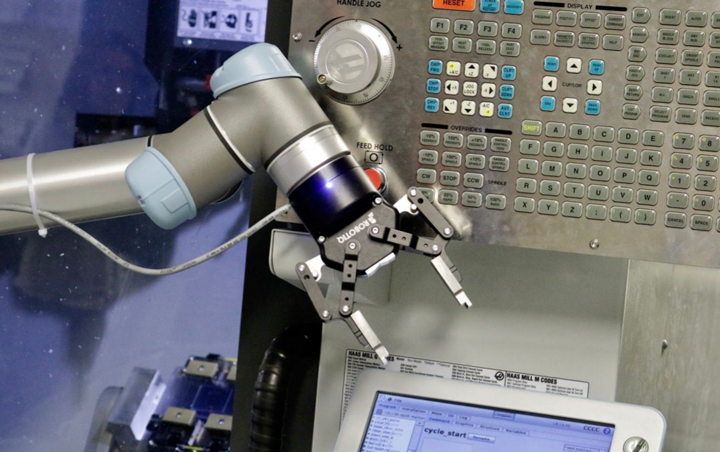 A few months have passed and for Lowercase and Axis New Jersey, this integration, that took only a week, is now a success. "Overall, we think the solution was flexible, easy to redeploy and cost effective, compared particularly to industrial robots, which require caging, and once they're integrated, they need to bring a integrator back to make any changes, explains Mrs. Kradjel. In the case of Lowercase, we helped train them so that they're able to program the robot and keep it current with what they want to do on a daily basis."
"The main problem was that the integration cost of most robotic solutions was 3-4 times the cost of the solution itself."
Since one of the cofounders came to the eyewear industry with a financial background, any equipment chosen to build the factory had to be worth every penny. Gerard Masci was willing to implement robotics into the production, but he quickly realized that the price of a robot and the price of integration were two different things. "The cost to automate was extremely high, but we were always able to get our heads around that because of the value that the robot would add to the process. The main problem was that the integration cost of most robotic solutions was 3-4 times the cost of the solution itself. When we worked out a solution using the UR5 and the Robotiq gripper, the integration cost was a fraction of the actual purchase price. Then it made it tenable for a small company of two people to integrate a robot into our solution."
Quality First: Robot-Driven Repeatability and Consistency
The repeatability and consistency of the robot-machine combo is a huge benefit for Lowercase. "We have 17 different styles now, adds Brian Vallario. We really needed something that was easy to program and that we could manipulate on the fly. If I make a change on a design, I have to be able to apply the changes quickly. And since we are competing against bigger, high-end eyewear manufacturers, we have to deliver the highest quality even if we do quite smaller productions."
To bring its eyewear to life, Lowercase imports the material in sheets. It is cut down into small tablets and the frames are then cut in the CNC machine, which is tended by the UR5 and the Robotiq Gripper. The robot picks up the raw material, loads it into the first position, closes the door, presses the go button and then does it all again for the second position. It then removes the finished pair of glasses and puts it in a bucket. The eyewear then goes through many steps of fine-tuning before being ready to ship.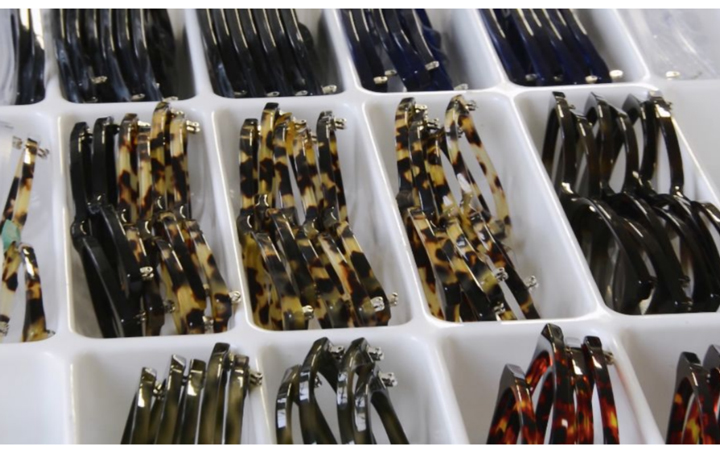 Each production batch in the CNC machine averages 500 units, with around 30 to 40 units of each style. But even with such a small volume, for Brian Vallario the automated process is by far the best solution. "I only have a few manual tweaks to do on the vices every time. The rest is all automated, the young businessman explains. This automation is important for us. Eyewear production is a very labor-intensive process and we are such a small team that any improvement that we can make on our efficiency is huge. Having a product that allows myself to sit at the computer and work on design or go work on the more labor intensive stuff that can't be done by machines is a big plus for us. "
Future Is Bright: Create Better Jobs With Robotics
Without seeing life through a pair of pink glasses, Brian Vallario and Gerard Masci definitely see great things coming for Lowercase. Automation is an important part of many of their future projects, not only regarding the addition of new robots in the factory, but also to raise hirings.
"A collaborative robot is operating our CNC machine, but we're not hindering jobs, says Vallario. Automation just creates different jobs. Right now, we're not looking for someone to operate a CNC machine, but we are looking for engineers and designers who can work with robotics to improve processes. If that helps us grow as a business, that helps creating jobs."
And even though Lowercase's cofounders do not think that eyewear production could be fully automated (just yet), they see many other opportunities to bring more robots into their team. "As we grow, we are definitely looking for new ways to automate our processes, adds Brian Vallario. A lot of time consuming steps involved into doing a pair of glasses require delicate handwork. We'll never be able to automate everything but there is a lot that can be done and we're looking forward to it."
About Robotiq
At Robotiq, we free human hands from repetitive tasks. We help manufacturers overcome their workforce challenges by enabling them to install robots on their own. They succeed with our robotic plug + play tools and the support of our automation experts community. Robotiq is the humans behind the robots: an employee-owned business with a passionate team and an international partner network.
The content & opinions in this article are the author's and do not necessarily represent the views of RoboticsTomorrow
---
Comments (1)
Companies are recognizing that with the use of the refined metrics of total cost of ownership (TCO) to uncover the hidden costs and risks of offshoring and reducing costs with sustainable strategies such as robotics, improved product design, innovation, automation, and LEAN they can increase competitiveness and manufacture in the U.S. profitably. The Reshoring Initiative Can Help In order to help companies decide objectively to reshore manufacturing back to the U.S. or offshore, the not-for-profit Reshoring Initiative's free TCO Estimator can help corporations calculate the real P&L impact of reshoring or offshoring. http://www.reshorenow.org/tco-estimator/
Post A Comment
You must be logged in before you can post a comment. Login now.
Featured Product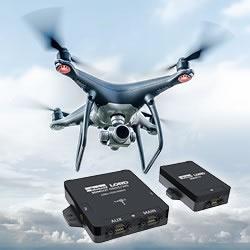 The new complete inertial navigation solution comes with GNSS/INS 3DMGQ7 sensor, 3DMRTK correction modem and real time SensorCloud RTK correction network. The sensor comes with Dual antenna GNSS, tactical grade IMU with centimeter-level accuracy with RTK. Low profile and light weight at 78 grams, this sensor is The sensor is optimized for size and weight in Unmanned Ground Vehicles, mobile robots and autonomous vehicles. The network interface 3DMRTK modem is seamlessly integrated into the 3DMGQ7 sensor supports industry-standard NMEA and RTCM 3.1 protocols. The network RTK support comes with cellular data plan. The SensorCloud RTK is a cloud-based RTK correction system with private encrypted data stream. Check out our G Series and C Series OEM products.