The combination of new applications for robotics for automotive, military and healthcare applications and lower cost sensor technology is causing significant growth in the sensors for robotics market, according to BCC Researchs recent report on the topic.
BCC Research Robotics Report
Michael Sullivan | BCC Research
The report forecasts the market, which is at the intersection of large robotics and sensor markets, to grow $510 million in 2017 to $840 million in 2022 at a compound annual growth rate of 10.5%
What are the major market trends uncovered in your research?
Major trends highlighted in the report include:
Declining hardware costs enabling the cost of sensors to be reduced making them more affordable for robotic applications, thus spurring new creative uses of sensor in robotic systems and enhancing existing deployments.
Advancement in artificial intelligence are arming robotics systems with more innovative ways to leverage sensor input, enabling the systems to take on more sophisticated tasks.
Sensor advances combined with autonomous systems are engendering new markets such as the self-driving car. Specifically, LiDAR systems are a growing market in this segment.
Vision and force sensor improvements are also increasing levels of safety and efficiency in industrial applications.
How do you classify the wide range of sensors for robotic applications?
Sensors constitute a broad and ubiquitous market, to consolidate the segments, BCC Research selected four major grouping of sensor technology most relevant to robotics, namely sensors that support:
Movement
Vision
Touch
Hearing
What is impacting the fastest growing market segment and why?
The most common function for robotic systems is movement—such as the interaction of a robot arm on an assembly line. This category of movement sensors therefore represents the largest share of the market and the most advanced, driven by industrial applications.
Which industry sectors are the most advanced users of sensors for robotics?
Industrial automation, which essentially pioneered sensors for robotics continues to be the most advanced, followed by the military, which has long been using robotic systems with sensors to supplement personnel in difficult environments.
Which sectors are emerging and will drive future growth?
Consumer products is actually one of the emerging segments as volume in terms of appliances and eventually automotive applications will cause high growth and adaptation.
What geographic region is the most advanced in using these technologies?
Europe and North America rea the growth leaders with new applications, however Asia Pacific is driving volume across industrial and consumer sectors.
Where is the biggest opportunity that no one is taking advantage of?
Three edge of market arenas are: applying artificial intelligence in a practical way to everyday applications, implementing low-power micro-sensors, embedded processors and radios in industrial applications and implementing sensors to innovate robotics in healthcare. In addition to these focus areas is the opportunity to offer smart sensing and calibration solutions that enable a variety of sensors to plug and play across many applications.
What was the most surprising finding?
The biggest surprise was that industrial applications remain one of the largest and most innovative sectors despite what is happening in consumer and automotive applications.
How does this market relate to the Internet of Things?
The advent of smart sensing as stated above will be key to IoT because the applications scenarios for connected robotic systems will vary within the use of the system and environment. Connected IoT sensors will be the enabler of flexible robotic systems.
How does this market relate to artificial intelligence and machine learning?
If we add a layer of artificial intelligence to the flexibility and utility of connected IoT sensors, we will have more and more autonomous robotic systems with increased productivity and value.
About Michael Sullivan: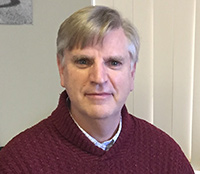 Michael Sullivan has been Senior Editor at BCC Research since 2014. He has pioneered the company's Information Technology (IFT) category and significantly expanded it to provide in depth coverage of new areas such as the technologies that underpin the burgeoning Internet of Things (IoT) markets. An author and journalist, he authored and published two books on the growing opportunities in Internet commerce and corporate Web development, and he also writes market research reports in the categories of Environment, Healthcare, Information Technology, Instrumentation and Sensors and Security. He has an MBA from Boston University School of Management.
The content & opinions in this article are the author's and do not necessarily represent the views of RoboticsTomorrow
---
Comments (0)
This post does not have any comments. Be the first to leave a comment below.
---
Post A Comment
You must be logged in before you can post a comment. Login now.
Featured Product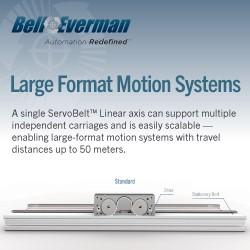 Manufacturing and packaging operations that still depend on manual material or parts handling operations can reap immediate benefits from a type of automation based on long-travel Cartesian robots with custom end-of-arm tooling (EOAT) and advanced sensing capabilities. These robots can support a variety of machines - performing otherwise manual tasks such as machine tending or transferring in-process parts - making long-travel Cartesian transfer robots a major upgrade to processes and operations. Download the White Paper from Bell-Everman