Robotics requires very high quality hardware to maintain the accuracy and durability of its application and function. Using a domestic manufacturer will help alleviate any communication problems between the hardware supplier and the OEM as the product is engineered
Making Parts for Robots
Gena Vazquez | Custom Product Development Corp
Can you tell us a bit about Custom Product Development Corp?
CPD Corp is a full service ISO 9001 and AS9100 certified product engineering and manufacturing company based in Northern California. Since the early 1970s we've provided engineering and manufacturing support to Silicon Valley OEMs who are engineering and making robots. Within a decade, our business expanded significantly to support clients all over the global. We've quadrupled the company since opening its doors.
In the 1970s robotics were all the craze, in the 1990s we rarely heard anything about robots, why do you think they are reemerging?
During the 1990s the emphasis was on expanding the internet and manufacturing products that routed and maintained the virtual traffic and storage required to sustain the then newly founded "world wide web". During the tech boom of the mid to late 90s, both commercial and consumer telecom equipment was being manufactured in the millions. That was a major deterrent in other products being rapidly developed. Thus the development of robotics was pretty much shelved through those years.
Why is robotics so important in today's world?
Robots are being developed to do everything from delivering your dinner to pulling and shipping your online order. They are becoming as important to provide humans with support as much as the smart devices that are used constantly in our everyday lives.
Where are you seeing the most demand for your robotics products?
I've seen a large influx of robotics being created to serve the retail industry. Most large retailers are now selling most products via the internet thus creating a need for robotics used in inventory pick-n-pull systems in retailer warehouses. Amazon Robotics and Fetch Robotics are two companies that are successfully developing robots to serve this specific demand.
Why is it important for domestic robotic companies to keep manufacturing here in the US?
Quality and Delivery.
Robotics requires very high quality hardware to maintain the accuracy and durability of its application and function. Using a domestic manufacturer will help alleviate any communication problems between the hardware supplier and the OEM as the product is engineered and produced.
Having a domestic source will also ensure that hardware is not being held up in customs or experiencing a catastrophic disruption in delivery. For example, from time to time cargo ships carrying hardware coming from a foreign country to the U.S., can experience extremely bad weather or conditions that cause the hardware to become damaged or lost.
What do you think is the most beneficial/useful robotic product being produced today?
I personally like the robotics being developed to help those with disabilities to tackle day to day activities and those performing high risk surgeries to save lives.
Looking into the future, where do you see the robotics industry developing and what new products do you think we will see?
Robots are a compliment to humans, not a replacement. Today robots are delivering food, performing surgeries, transporting people and cargo and assisting people with disabilities. Therefore, I see robotics becoming as important to the world as the automotive and computer industries.
About Gena Vazquez
A California native, Gena Vazquez has worked extensively in product design engineering and world-class contract manufacturing that support emerging technologies in Silicon Valley for over 25 years.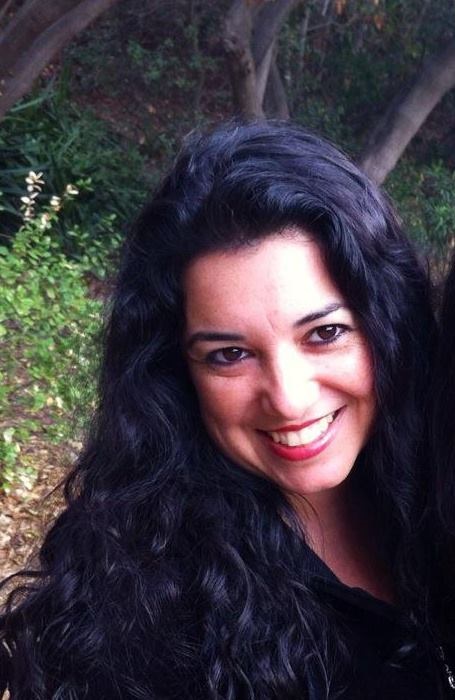 Working in the capacity of project management, innovative product design, technical engineering sales, and a certified ISO9001 auditor in QA has won her notable contracts with Fortune 500 and VC backed hot startups. Her focus has been in the robotics industry. Since 2010, Ms. Vazquez has worked on sourcing and developing highly sophisticated props for sci-fi and action blockbuster movies in Hollywood. Recently she has been tapped to head special projects that include designing and manufacturing beacons and visual navigational systems for autonomous vehicles.
The content & opinions in this article are the author's and do not necessarily represent the views of RoboticsTomorrow
---
Comments (1)
A robot is a machine—especially one programmable by a computer— capable of carrying out a complex series of actions automatically.
Post A Comment
You must be logged in before you can post a comment. Login now.
Featured Product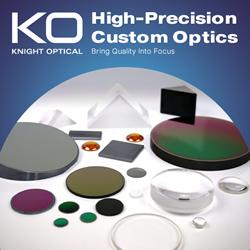 In the era of Industry 4.0, automation and machine learning drive the future. Knight Optical stands at the forefront, collaborating globally to supply precision optical components that power the robotics and automation sector. From UAVs, drones, and robotics to machine vision, LiDAR-driven car sensors, and renewable energy, our optics empower innovation. Optical components play an important role within the industry, including: Optical windows and domes safeguard systems in unmanned vehicles while preserving the field of view for cameras. Infrared lenses with aspheric surfaces elevate thermal imaging. Optical filters excel in machine vision, with colour glass, interference, and dichroic filters in our stock. Knight Optical provides stock components and custom solutions made to your exact specs. With every component undergoing rigorous metrology and QA checks before shipment, you are sure to experience true precision, innovation, and assurance.