The PerceptoCore enables us to have autonomous navigation including autonomous landing and a variety of real time missions done without needing human intervention. In addition, it provides a unique safety layer so even if the communication is cut, the drone still understands
Autonomous Industrial Drones
Dor Abuhasira | Percepto
Tell us a bit about Percepto and your role in the Robotics Industry?
Percepto was founded with the intent of completely changing the way drones are being used by having them conduct missions based on a computer vision app. Our solution conducts security, inspection, measurement, and surveillance missions in industrial environments. Our drones are completely autonomous and deployed onsite, automating a variety of operation routines without requiring human intervention.
There are a lot of companies out there claiming to be 'Autonomous'. What does 'Autonomous Drone' really mean?
To be autonomous, a drone must work continuously and perform full missions, replacing the need for a human pilot. In addition, autonomous drones are required to process significant amounts of data from various sources and blend it into actions, decisions, and notifications.
Where does Percepto fit in within this landscape?
Percepto offers a full solution that works 24/7 in harsh industrial environments and includes unique machine vision software that enables the drone to conduct these missions from start to finish. Our drones include permanent mounted sensors and a rechargeable battery, removing the need for operator intervention from flight operations and in between missions.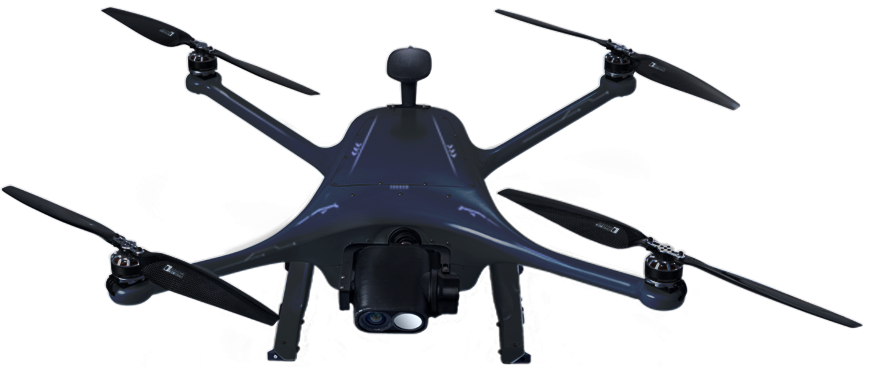 Our Sparrow I drone is stationed and housed in a self-contained base unit where it launches and lands. The Percepto base is able to shelter, charge, and conduct "health checks" on the drone when it is not in use.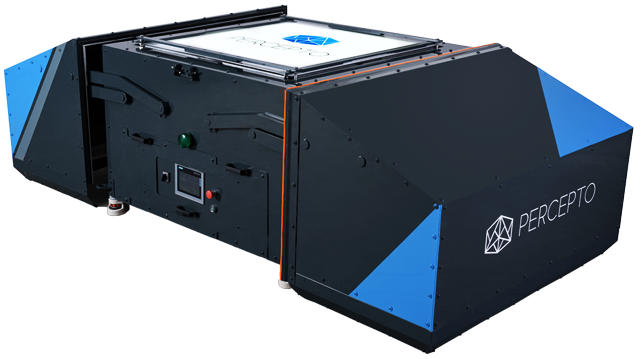 What are the main differences between hobby drones and Percepto's "Industrial grade drone"?
Unlike hobby drones which are for personal use, our system is designed to withstand severe weather conditions such as dust, allowing it to operate year-round. Industrial grade drones have layers of safety built in that are basic requirements for the areas in which they operate such as the energy, security, heavy industry, and insurance verticals. In addition, industrial grade drones must be able to go Beyond Visual Line Of Sight (BVLOS) which permits them to work remotely. Other advantages of our industrial drone is the ability to operate a fleet simultaneously in different locations.
What makes Percepto's offering unique?
The "brain" of our drones, or what we call PerceptoCore, is our secret sauce so to speak. This technology is how we safely conduct any mission without human intervention. The PerceptoCore enables us to have an autonomous safety layer on the drone itself so even if the communication is cut, the drone still understands its environment and how to react. Additionally, machine vision applications enable our drone to conduct full missions including detect gas leaks and fires, track humans and cars for security, and conduct inspection flights.
What are the primary applications for your drones?
Sparrow I uses multiple advanced technologies, such as machine vision and AI to conduct security, safety and inspection missions, collecting and analyzing data in real-time. Highly accurate and actionable information is then provided to customers enabling them to protect sensitive and strategic assets, such as oil and gas refineries, power plants, shipping ports and sea terminals. These drones are capable of performing perimeter security, power line, pipes and piles inspections. As the market begins to embrace drone technologies they will be able to be used for a wide array of additional uses.
What was the biggest challenge you overcame as a company?
The main challenge for Percepto was moving from a pure technology company, working only on the PerceptoCore machine vision brain, to developing a comprehensive system that includes the base station and drone. It demanded a shift in thinking to say the least, but thanks to our amazing team we managed to harness our core technology and are now offering a system that really addresses client needs and pains.
Do you think there more disruptive technologies in the near future for the drone industry?
There's no doubt that the drone industry will continue to produce disruptive technologies and foster new innovations as long as regulations keep up with the progress. Government initiatives like the Trump administration's pilot program will help implement regulations and pave the way for drones to make a bigger impact on society, integrating them into our airspace while remaining vigilant about safety and privacy issues.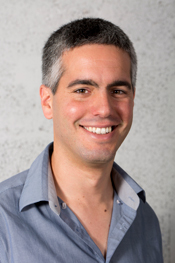 About Dor Abuhasira
An industry expert with over 10 years of experience, Dor Abuhasira is a leading next-generation technology thought leader committed to creating connected autonomous drones that are fully operational without human involvement. Prior to co-founding Percepto, Dor was a part of NetOptics, a Silicon Valley network visibility company acquired by IXIA in 2013. Dor led GPON technology at ECI Telelcom from 2010 to 2013.
The content & opinions in this article are the author's and do not necessarily represent the views of RoboticsTomorrow
---
Comments (0)
This post does not have any comments. Be the first to leave a comment below.
---
Post A Comment
You must be logged in before you can post a comment. Login now.
Featured Product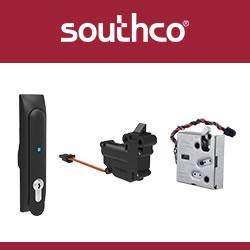 Many robotics engineers need to securely mount and latch sensitive electronic components in their robotics applications; Southco is able to help reduce theft and vandalism with our proven and reliable access technologies. Learn how Southco can help secure your robotics, or other smart city application, from theft and vandalism.