Technology is rapidly outpacing many traditional educational institutions, as they are prone to being slowed by bureaucracy and arent agile enough to embrace the necessary changes needed to provide employable graduates to todays workforce.
Reskilling Our Workforce for the Age of Automation
P.K. Agarwal | Northeastern University: Silicon Valley
What exactly are you seeing as the "skills gap" in our workforce when it comes to AI and machine automation?
In today's rapidly changing tech sector, many students are finding it challenging to keep up with the times. Advanced technologies such as AI and machine learning haven't been integrated into higher education quickly enough, and it's creating a skills gap for graduates who are not qualified to meet critical market demands. Recent research from Element AI showed that only 90,000 people globally have the right skills for today's artificial intelligence/machine learning needs (if they don't need to have a PhD awarded since 2015). Due to this lack of skilled talent, tech giants are offering VERY competitive salaries in this field, making it an area with huge opportunities both in education and for professionals in the field. Northeastern University appreciates this challenge (and opportunity) and is therefore moving quickly to integrate these topics into our programs.
How do you see machine automation and AI changing the way we need to educate the workforce?
Regardless of their academic inclinations, all students will require a new kind of literacy for the 21st century which includes quantitative "hard" skills blended with humanities "soft" skills and high levels of creativity. We will need to prepare students for new types of jobs as automation continues to rapidly eliminate traditional roles. "Humanics"—a blend of technical and social skills—is the key to creating a well-rounded, agile workforce.
How can we robot-proof a professional to ensure that they won't lose their jobs to automation?
Jobs requiring manual, repetitive tasks without human interaction are primed to be replaced by robots or automation, but the need for relational soft skills like negotiation, conflict resolution and working between and among complex networks of a corporate hierarchy will most likely always require a human (and humane) touch. Professionals might also need to "re-skill" in order to stay relevant in the automated workplace. This is where programs such as Northeastern University's ALIGN —obtaining a computer science master's degree without having to have a computer science background—becomes highly useful.
Where are the best opportunities for highly skilled professionals today? Tomorrow?
STEM will remain a lucrative area for the next decade or two – at a minimum. Within STEM fields, tech, biotech, and specialized topics like IoT, Big data, AI, machine learning, cybersecurity are projected to continue facing significant gap in supply versus demand. Functionally, due to the aging Baby Boomer population in the US, healthcare is experiencing expanding opportunities. New roles in healthcare are being created rapidly to meet these needs as well as newly introduced roles focused on integrated healthcare technologies, IT in healthcare and beyond.
As we see more menial tasks being taken over by automation, more opportunities in highly cognitive jobs are arising. We continue to see a shortage of skilled STEM workers, teachers, health services providers and jobs with high social skills levels like therapists and social services managers. This shift means that jobs will require more skills like complex problem solving, critical thinking and creativity more than specific technical know-how. By focusing education on these skills, we can best equip ourselves for the jobs of .
What do you think the most important skills are for our workforce today?
As advanced as a robot can be, humans will always prevail when it comes to soft skills like working in a team, emotional intelligence, and the various forms of communication and the methods of achieving team goals. Programs that cater and appeal to those with a non-traditional STEM background are undoubtedly part of the solution. One way to approach this is to reskill those with a non-STEM bachelor's degree to secure advanced degrees in computer science. These types of program should offer flexibility in scheduling to accommodate young parents or those working full-time. Making certain to design these programs with an inclusionary spirit will help bring more diversity to all technical fields.
What training programs are the most popular with professionals looking to "get ahead" and learn a new skill set?
Today's workers must have a thirst for life-long learning. We no longer live in a society that can sustain a 20-year long career in a single discipline. Shorter programs to get the skills needed quickly are highly popular with professionals looking to get a competitive edge.
Are we using AI to in fact design and implement training programs for these skills?
Early implementations in training have had machines customizing learning based on individual needs. However, the social and human aspect of learning will still play a dominant role. We are seeing more and more language software learning tools that are customizing curriculum on the fly for the student, providing a more tailored experience. We should take care not lean too heavily on software for learning, it is important not to remove the human element from training since growing evidence shows that social aspects of learning are critical.
Do you think our educational system is preparing the next generation of graduates for this new reality?
Many universities are working quickly to adapt their curriculum to market these skills, but some are moving faster than others. Technology is rapidly outpacing many traditional educational institutions, as they are prone to being slowed by bureaucracy and aren't agile enough to embrace the necessary changes needed to provide employable graduates to today's workforce. At Northeastern University, we answer this challenge by providing up-to-date, highly relevant skills in our programs in order to "robot-proof" our students. We also work hard to ensure our learning is 100 percent experiential. Our graduates have the opportunity to learn from real work environments during their studies rather than just focusing on theory. This experiential learning gives students the in-demand skills they need like problem solving and critical thinking to help them succeed in any industry. As the job landscape changes, we want to provide our students with transferable skills to help protect them from changes due to automation and machine learning, we want them to be have "robot-proof" skills that will serve them for a lifetime.
What occupations are likely to be most impacted due to AI/Machine Learning?
Repetitive tasks and predictable processes are the most likely to disappear first. Secretaries, typists and routine roles will continue to become less common. Even jobs like picking fruit and making coffee are increasingly becoming replaced by machines, however, there are also new jobs being created that focus on cognitive skills. IoT officers are relatively new to the workforce, and new roles are being created every day. Right now jobs in renewable energy, healthcare and data evaluation are growing, and should continue to do so for the foreseeable future. We should take care not to view the elimination of jobs as grim, but rather as an opportunity to reshape our workforce and allow greater work/life balance in the future. Just as many technological advances in history have shown us, we should look to what we can gain in new roles and opportunities to see that there should be a net-positive result from new innovation.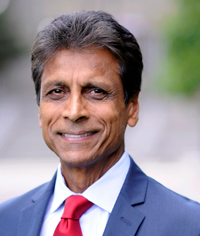 About P.K. Agarwal
P.K. Agarwal serves as the Dean and CEO of Northeastern University–Silicon Valley. He also serves as the Chairman of Future 500, a Bay Area-based pioneer in the area of global sustainability. Formerly, he was the CEO of TiE Global, an organization dedicated to fostering entrepreneurship across 61 cities in 18 countries. Prior to TiE, P.K served as Governor Arnold Schwarzenegger's Chief Technology Officer for the State of California. He has also been in executive and management roles with ACS (now Xerox), NIC Inc., and EDS (now HP). PK helped pioneer the use of Internet in government and shaped the national and state policy in this area, dating back to Al Gore's National Information Infrastructure Advisory Council in 1995. He had the unique distinction of having a U.S. national annual award named as the "P.K. Agarwal Award for Leadership in Electronic Government." He also served as the president of the National Association of State CIOs and the National Electronic Commerce Coordinating Council (ec3). He is a fellow of the National Academy of Public Administration and an adjunct faculty at USC and USF.
The content & opinions in this article are the author's and do not necessarily represent the views of RoboticsTomorrow
---
Comments (0)
This post does not have any comments. Be the first to leave a comment below.
---
Post A Comment
You must be logged in before you can post a comment. Login now.
Featured Product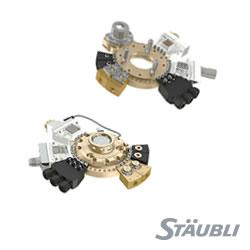 Stäubli is a pioneer in the construction and development of robotic tool changing systems. Our customers benefit from our many years of expertise in all industry sectors, as well as our modular product concept, which offers three efficient solution paths: MPS COMPLETE offers preconfigured robotic tool changers for immediate use. MPS MODULAR allows the user to determine the configuration, while MPS CUSTOMIZED allows the construction of special, application-specific systems.