By working in tandem with AI and robotics in healthcare, humans can deliver a higher quality of care for patients in very measurable ways.
How Artificial Intelligence and Robotics Improve Patient Care
Michal Prywata | BIONIK Laboratories
As technology evolves, it changes many aspects of daily life, with a recurring theme of making processes more efficient and consumers' lives easier. There are delivery drones, customer service chatbots, and self-driving cars, to name a few. Healthcare is certainly not immune to that change, as technology has changed everything from the way people check in with caregivers - once with paper forms and now with tablets - to the way patient treatments are actually delivered. Collectively, these changes have also made care more convenient and more effective for patients.
At the same time, the artificial intelligence (AI) and robotics fields are rapidly improving their technologies, particularly with applications within medicine. These advances present healthcare facilities with tremendous opportunities to improve patient results by increasing efficiencies to deliver better and more quantifiable care.
One practice area of healthcare that stands to gain from AI and robotics is physical and occupational therapy. These therapies are necessary for patients with limited mobility, which is often a product of a stroke or other neurological injury. Each year, 15 million people worldwide experience a stroke, with five million of this population left with permanent disabilities. A common symptom post-stroke is loss of motor skills on one side, making it difficult to walk or perform other once-routine tasks like shaking hands or getting dressed in the morning.
Traditionally, physical and occupational therapies rely on human therapists helping patients to restore strength and balance through a series of stretches and exercises. This tried and true method still yields results - about 60 movements per session. But it's worth noting that these are 60 "recorded" movements per session, and recording is limited to what the naked eye can see. As a result of research on motor learning interference and motor memory consolidation, it was found that the most efficient way to treat patients with neurological injuries is the combined effort of human therapists and robots, in which robots reduce physical impairments and human therapists translate progress into function.
Physical therapy powered by robotics and AI is more precise than human therapy, providing quantifiable feedback on progress by detecting small movements that the naked eye cannot. Robotic therapy results in about 1,000 movements per session, a 1600% increase over traditional therapy methods involving only humans. Since millions of people fight limited mobility each year, every ounce of progress is valuable and increased efficiency of this magnitude cannot be understated.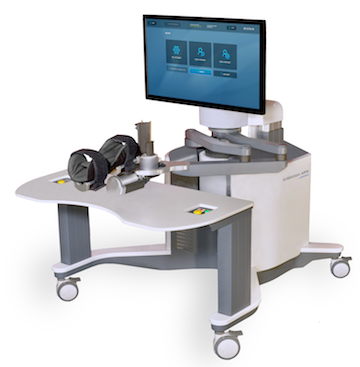 Optimizing care is important not only for ethical reasons, but also because quality and value-based payment models are increasingly common. Fading away are the days of time-based payments and incentive for caregivers to drag on treatment. As payment models continue rewarding medical professionals for delivering quality rather than quantity, a 1600% increase in efficiency seems like a pretty good deal. While many see these models as burdens, technology integration can help significantly in staying compliant.
Receiving any kind of medical care can be intimidating for patients, especially when it involves machinery that didn't exist earlier in their lives. This may make many patients less receptive or welcoming to technology, so it is the healthcare industry's responsibility to articulate technology's benefits to patients.
Make no mistake: the human element of healthcare is far from obsolete, as the human connection between caregiver and patient matters in an intangible, unquantifiable way. Treatment - especially when it involves restoring mobility or other critical bodily functions - is often emotional, which is unrecognizable to machines. However, by working in tandem with AI and robotics in healthcare, humans can deliver a higher quality of care for patients in very measurable ways. After all, delivering high-quality care and helping patients regain their independence is why many caregivers and healthcare professionals chose their paths.
About Michal Prywata
Michal Prywata is co-founder and chief technology officer of BIONIK Laboratories, a robotics company focused on providing rehabilitation and mobility solutions to individuals with neurological and mobility challenges.
The content & opinions in this article are the author's and do not necessarily represent the views of RoboticsTomorrow
---
Comments (0)
This post does not have any comments. Be the first to leave a comment below.
---
Post A Comment
You must be logged in before you can post a comment. Login now.
Featured Product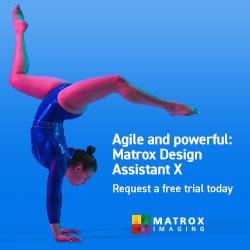 From traditional 2D and 3D computer-vision and deep-learning-based tools, Matrox® Imaging Library (MIL) X has your vision development needs covered. This SDK features algorithms and application tools field-proven in more than 60 key industries. MIL CoPilot-an interactive environment for training deep neural networks, prototyping, and code generation-shortens project ramp up time.