We are targeting those industries that require precise, small, high-torque motors and complementary components such as high precision planetary gearboxes, slip rings, sensors and encoders.
Interview with Michael ImObersteg, Future Robotix
Michael ImObersteg | Future Robotix
Tell us about Future Robotix and what you do.
Future Robotix markets, sells, and distributes precision drives and complementary components such as encoders, gears, and sensors for the precision robotics industry.
How did Future Robotix start?
I began working with Convergence Promotions LLC ten years ago. Convergence developed Partner Programs (ecosystems) for Intel, Motorola, NXP, Siemens, Infineon, and other electronics companies. In 2013, Convergence expanded to include the sales and marketing of embedded modules and drives. With my technical background, I became the new business development manager and provided technical support for our drives customers.
Over the past five years, the demand for motors to drive precision applications increased dramatically, and I quickly realized the industry needed a full solutions provider. With Convergence's support, I formed Future Robotix LLC in May 2018. The goal of the new company was to supply a wide product selection, greater manufacturing capability, and support through the entire development process—from initial design, to prototyping and final production.
What industries does Future Robotix target?
We are creating solutions for the medical/surgical robotic, aerospace, entertainment, exoskeletons, Cobots, UAVs, and industrial markets. We are targeting those industries that require precise, small, high-torque motors and complementary components such as high precision planetary gearboxes, slip rings, sensors and encoders.
In an industry this new, there must be design challenges.
There are. The Robotics industry is still a relatively new industry. You can see it in the press—robots are starting to interact with humans on every level. New companies are springing up all over the landscape, developing applications for the future, and many of the uses for our products have yet to become mainstream. When so many companies are in the prototyping stage, everyone wants a custom solution. We offer dozens of motors in different sizes and performance levels, but still, engineers tend to want everything customized to their application, which poses challenges.
You mention the demand for custom solutions. How are you handling this? Do you see this demand continuing or as precision robotics evolves will engineers adjust to the many standardized products available?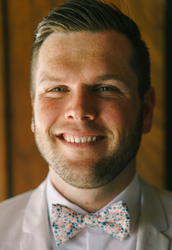 The proliferation of new robotic applications is astounding: from UAVs, drones, autonomous mobile robots, surgical, homecare and consumer and industrial applications, many applications are unique, as are their design requirements. We are investing heavily in design services, systems integration and in companies who are manufacturing smaller, lighter, and more precise motors than are currently available in the industry today.
Are you going to go beyond motors in your line card?
While many of our products have their own integrated controllers, encoders, gears, etc., others rely on third parties to supply these products. We outsource to a lot of harmonic gear manufacturers, for instance. In the near future, we want to be able to provide the full product ecosystem. We've just begun adding products that are optimized to work together with our motors, such as encoders, speed reducers, planetary gearboxes, slip rings, and other peripheral products.
What do you see as some of the biggest hurdles that need to be overcome to mainstream precision robotics?
One of the biggest hurdles in robotics of this caliber is to lower the overall system cost. This step alone will make the technology available to more OEMs, and more affordable to the consumer.
What are your plans for growing the company?
We are investing in infrastructure so we can to continue to be at the vanguard of the precision robotics market, offering the most diverse product selection, greater manufacturing capabilities and complete solutions.
The content & opinions in this article are the author's and do not necessarily represent the views of RoboticsTomorrow
---
Comments (0)
This post does not have any comments. Be the first to leave a comment below.
---
Post A Comment
You must be logged in before you can post a comment. Login now.
Featured Product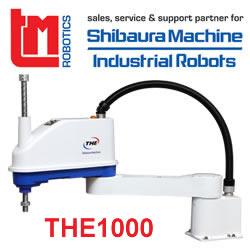 Designed for assembly and inspection applications in the electronics equipment and automobile components industries, the THE600 SCARA is a powerful automation tool. Advancing from the specifications of the existing THE400 SCARA, the THE600 has been developed to meet growing demand for fast-cycle automation. The THE600 model includes improvements in synchronised control and tracking precision. The THE600 is compact in design and offers improved high speed, with 60 per cent higher payload capacity than competing SCARA models in the same price range, making it the price-to-performance leader. Affordable price, impressive performance.