Efforts are also being made to use robots in ways that prevent injuries caused by lifting heavy things. Here are some fascinating developments that set the tone for what people can soon expect.
The Future of Robotics for Heavy Lifting
Kayla Matthews | Productivity Bytes
Robots are increasingly used in a variety of settings to help people get tasks done more efficiently.
However, efforts are also being made to use robots in ways that prevent injuries caused by lifting heavy things. Here are some fascinating developments that set the tone for what people can soon expect.
Advanced Robots Help Caregivers Transfer Patients
Every day, nurses and other individuals involved in patient care assist people with changing positions or transferring to different places. Even though health professionals receive training on safe lifting techniques, the injury rate in the field is still higher than average. Statistics say it's 5.2 incidents per 100 workers, whereas the national average is 3.5.
In addition to deploying traditional lift-assistance devices, health workers in some hospitals depend on robots. One is called the Multi-Tower Robot, and it's getting tested in the Danish healthcare system. Representatives at a hospital that will use the robot and serves approximately 60,000 patients annually estimate that one in four hospital admissions are people who require help with transfers.
There's also a robot called ROBEAR developed in the Japanese market. Caregivers in the country assist with patient transfers an average of 40 times daily. The ROBEAR can reduce that amount by lifting a patient in a way that's strong, yet gentle.
Relying on Robots to Pick and Pack Merchandise
The speed and accuracy of Amazon's item pickers ensure the lightning-fast speeds people expect when choosing one of the company's Prime shipping options, for example. It's not surprising that Amazon wants to supplement its pickers with robots and perhaps eventually replace the workers. The robots aren't sophisticated enough to threaten jobs yet. That's due, in part, to Amazon's impressive range and variation of products, some of which are delicate or oddly shaped. But one development that could help is origami-like technology for robotic muscles that make them soft and strong.
Robots with deformable grippers reach out and grab their targets and can do so securely by molding to the shape of the objects. The origami-inspired ones mentioned above have limitations because the directions they bend depend on their internal configurations, which aren't changeable. However, researchers think algorithms would pinpoint the origami patterns that are most versatile for gripping needs.
In Australia, at a distribution center for a supermarket called Woolworths, robots pack the boxes of merchandise that eventually get transferred to stores. When 50 of them work together, they can pack 650 cartons per hour, which is almost four times faster than people preparing the cartons manually. The robots even know how to arrange the boxes on palettes so that when they reach certain stores, the merchandise is arranged strategically for faster unloading onto shelves by the human members of the team.
As brands explore how to cater to shoppers who buy things online and in stores, robotic uses like these will continue to help them meet goals.
Reducing Workplace Injuries Through Human-Robot Collaboration
People who engage in repetitive motion while at work are at especially high risk of sprains, strains and tears, and when these common kinds of injuries happen, they make individuals miss an average of eight days of work. Then, productivity goes down at workplaces, the injured people lose wages and workers' compensation claims get filed.
When robots take over some of the physically intensive work, the likelihood of humans getting hurt goes down. That's both because robots can handle the dangerous tasks that cause injuries and because they can relieve humans of the fatigue that often leads to accidents.
A company called Kewazo developed a robotic scaffolding assembly system that emphasizes the assembly of scaffold pieces around a construction site. According to the enterprise's CEO, one worker transports an average of three tons of scaffolding daily. By allowing humans to team up with robots that can lift the material instead, workers can avoid excessive tiredness and keep their productivity levels high.
Similarly, at a BMW plant, collaborative robots work alongside humans and help with various aspects of automotive assembly. Before using the robots, humans had to move heavy parts in place and then hold them up for inspection.
That process, completed throughout a full day's shift, can be hard on the body. Bringing robots into the equation keeps the plant's output at a high level without causing potential harm to humans.
As robots become increasingly applicable to today's needs and offer designs that let them work close to people, the prominence of these kinds of team efforts between humans and machines will likely become even more evident.
Relying on Robots for Synchronized Lifting
Another remarkable benefit of some of today's existing robots and those in development is that some of them work in tandem and match their movements to show more power than one robot could alone. In one example, six robots lifted hot-rolled special steel profiles that were up to 26 meters long and weighed as much as 2.5 tons.
The robots, which are arranged side by side, use magnetic grippers while handling these steel beams, then stack them on a vehicle for off-site transportation. The robotic setup is also flexible — it's possible to use only three robots instead of six to get the work done faster.
There are also bricklaying robots, and if companies use more than one at once to complete a task, it can get completed at an unbelievable rate. Recently, one bricklaying robot called the Hadrian X finished all the brickwork for a three-bedroom house in only three days. It's not difficult to imagine how that efficiency could go up even more during synced usage.
Bricks aren't nearly as heavy as steel beams, but bricklayers nonetheless have laborious work to finish that robots could complement.
Letting Robots Do the Lifting
It's an exciting time to anticipate what lifting robots could do. The ones in existence show that the possibilities are diverse and have real-world applications — who knows what could come next?
* Image by Rawpixel
The content & opinions in this article are the author's and do not necessarily represent the views of RoboticsTomorrow
---
Comments (0)
This post does not have any comments. Be the first to leave a comment below.
---
Post A Comment
You must be logged in before you can post a comment. Login now.
Featured Product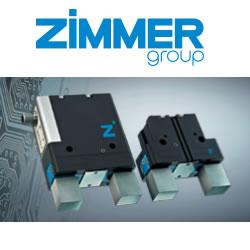 IO-Link is the first standardized IO technology worldwide for communication from the control system to the lowest level of automation.